As we all know very well that Android OS is known for openness and freedom while iOS is known for its stability and usability. Research shows that iPhone for the first time often faced with problems than Android smartphones. But, iOS apps crash more than the Android apps.
iPhones Have Higher Failure Rates Than Android
Among all the mobile operating system Android is the one that has more users. Altogether there are already over 2 billion devices and this number tends to grow.
In terms of stability, this system has evolved over the years, now reaching a value that places it above the direct competition in terms of stability and performance.
The latest report released by the Blancco Technology Group revealed that Android has a 50% problem rate. If this is a number that can be considered high, iOS is much higher, now having a 68% problem rate.
These are numbers that, when compared with the previous quarter, rose, with Android at the time a problem rate of 47% and iOS the value of 62%.
The scenery of Apple and the iPhone
In the field of Apple, the problems are several and the equipment that stands out more in these problems are the new iPhone 7 and iPhone 7 Plus. Only these 2 devices have the most problems, with rates of 10% and 11% respectively.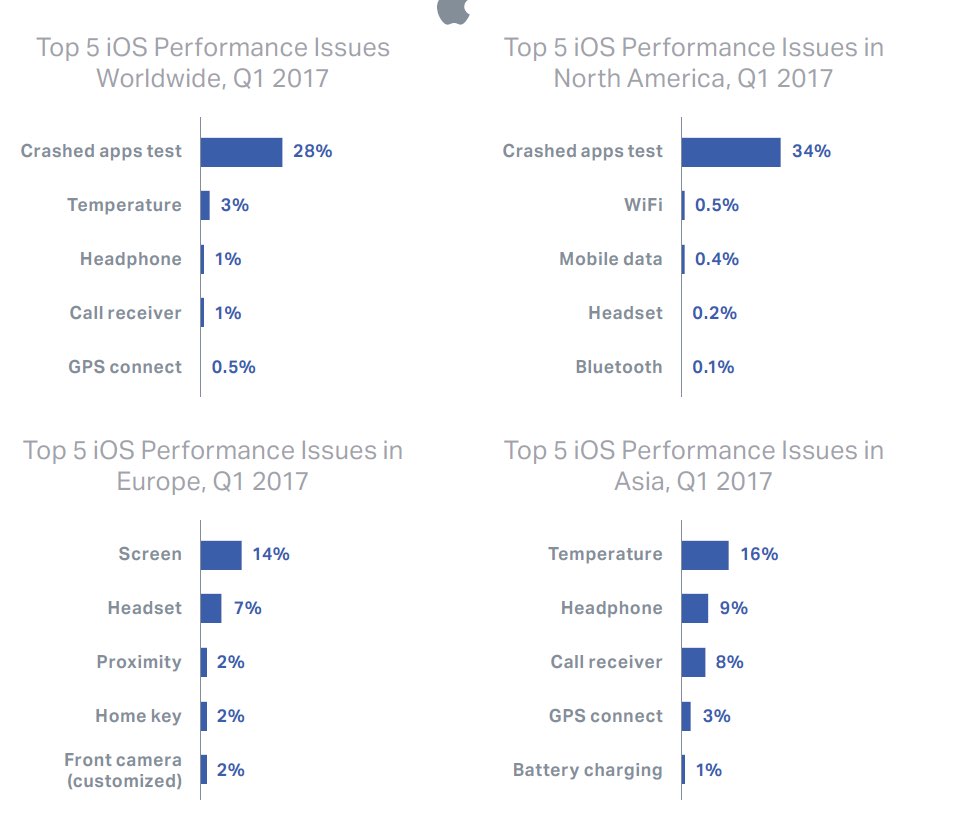 The biggest issues iOS users reported were related to poor application behavior, overheating, and lack of GPS signal. The first seems to be by far the most important, as it complains 28% of complaints and has an incidence 3 times higher than that of Android.
The reality of many Android devices
In Android, the reality is better than in iOS, but there are still problems. In the case of Google OS, the brands with the highest failure rates are Samsung, LG, and Motorola. The Galaxy S7 and Galaxy S7 Edge have 9% and 8%, respectively.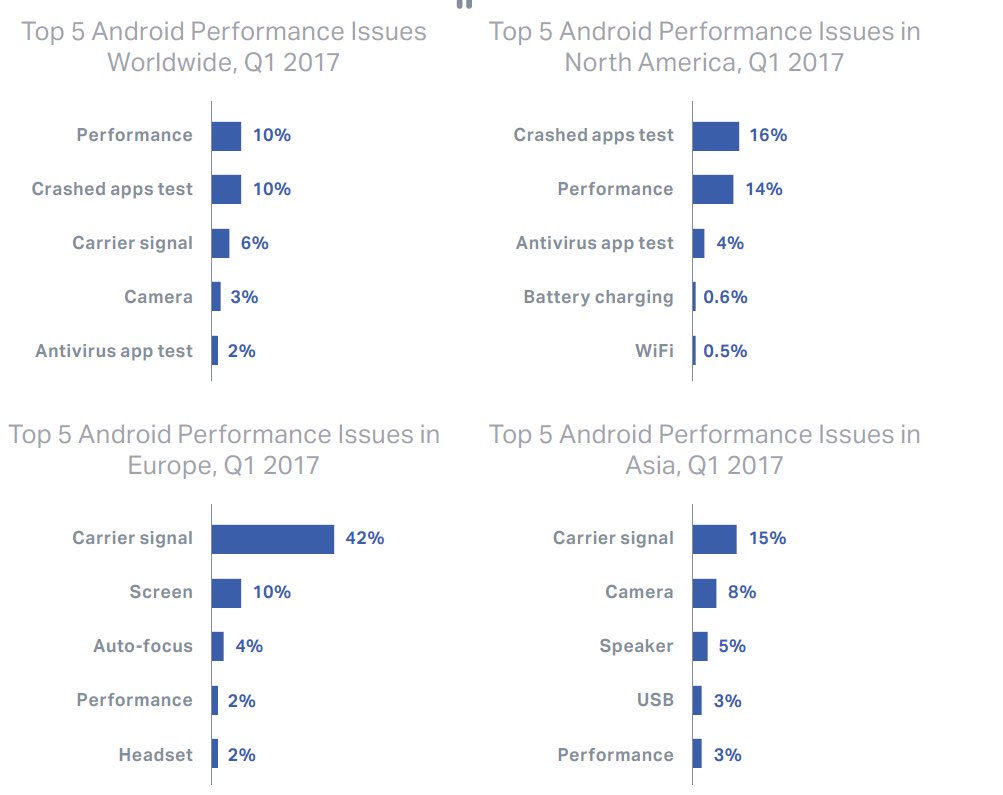 The most reported glitches by Android users are related to camera problems and 3G/4G signal loss. These have an incidence of 3% and 6%, respectively.
Even though there is such a big discrepancy between these two systems, with iOS having too high values for the devices that use it, no one can be indifferent to the 50% of flaws that Android still has.
So, what do you think about these results? Simply share your views and thoughts in the comment section below.