The tech giant Apple fans are just a few months away from getting their hands on Apple's tenth Anniversary iPhone. However, we already saw many new render leaks and images of the upcoming beast of the tech giant Apple, iPhone 8. But now, recent leak 'Confirms' the biggest iPhone 8 secret.
Apple Leak 'Confirms' Biggest iPhone 8 Secret
Following the leaks related to the new iPhone that will be launched in a few weeks, and this time concerning the new colors that you can have for your upcoming iPhone, although this information comes from another source.
Now from China, a photograph was published which is showing the colors of the iPhone 8 that stand out for being three unpublished but with reminiscences of the ones that we currently have in the market, as is already usual.
The new colors of the iPhone 8 may not be surprising because they are about reinterpretations of what we already have in the market. In the filtration, it is said that the name of these colors are copper, glossy black and pearl and that are references under another name to golden rose, Jet Black, and Space Gray. Of course, do not discard some unpublished color that has not filtered yet.
The colors of the new iPhone that look like they still will not arrive, although they have been inside rumor-ology for years, are blue and white. The blue color was already in the portfolio with the launch of the iPhone 7, but finally decided to discard it at the last moment to focus on other colors. Meanwhile, the white color has also been shuffled, although it seems that it wants to leave more tied to the Apple Watch, as the new that will come with 4G.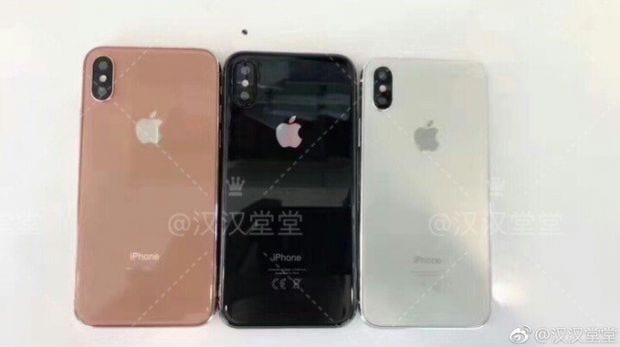 In just a few weeks we will have the presentation where the tech giant Apple will announce up to two new iPhone 7 and even two new iPhone 8 differentiated by size. It seems that the new version of the iPhone SE is delayed its announcement until the month of March and will be focused on the emerging market, while the new Apple Watch will be announced in the coming weeks with LTE/4G features.
So, what do you think about this new colors of upcoming iPhone 8? Simply share your views and thoughts in the comment section below.