Let's admit, TikTok is all set to give fierce competition to YouTube. Although it doesn't allow users to share longer videos, it still has managed to become one of the top-rated video-sharing apps in India. The app is massively popular on Android and iOS app stores.
If you haven't yet used the app, then let me tell you that's it's a video sharing platform where you can upload 50 to 60 second long videos. The app has been there for a while, and it's one of the most addictive apps that you can ever use.
If we talk about the features, the app provides more features compared to YouTube. It has lots of cool features, special editing effects, easy duet options, etc. This is the only reason TikTok creators want to share the videos on YouTube and Instagram.
How to Link YouTube Channel & Instagram to your TikTok Account
So, for those creators, TikTok introduced a feature to link YouTube channel and Instagram account. That means TikTok creators can directly share the TikTok videos to YouTube and Instagram to increase the video engagements and views.
So, in this article, we are going to share a detailed guide on how to add your YouTube channel or Instagram to the TikTok account. So, let's check out how to add Instagram and YouTube channels to TikTok.
Step 1. First of all, open TikTok on your Android smartphone.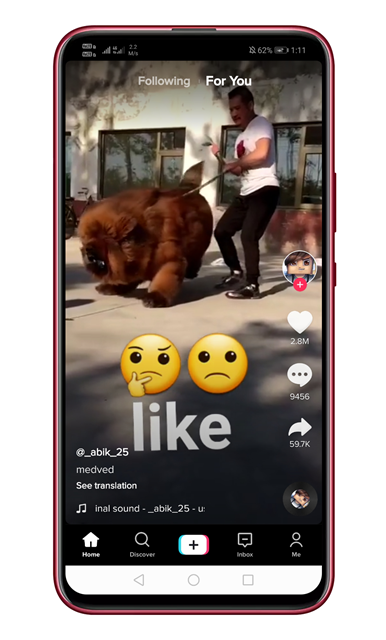 Step 2. Now tap on the 'Me' button as shown on the screenshot.
Step 3. On the next page, tap on the 'Edit Profile' button.
Step 4. You will now see two options namely 'Instagram' and 'YouTube'
Step 5. Tap on the 'Instagram' option and 'Authorize' the account access.
Step 6. Similarly, tap on the 'Youtube' option and authorize the account access.
That's it! You are done. This is how you can link your YouTube channel or Instagram to the TikTok account.
So, this article is all about how to link YouTube Channel or Instagram to your TikTok account. I hope this article helped you! Share it with your friends also.