A few days ago, Google launched its new version of the Chrome browser to all users. The latest Chrome 103 introduced many new features like the Journeys, new Privacy Guide interface, Extensions starter kit, and more.
Upon looking closely at Chrome's hidden flags, we found another feature that can significantly speed up the website loading. Chrome version 103 has a new technology for preloading and rendering content that can improve page loading speed.
The new Prerendering technology, named 'Prerender 2', replaces NoState Prefetch, seen on the older versions of Chrome. The NoState Prefetch is said to speed up website loading, but it couldn't process dynamic content.
Also read: How to Reduce Google Chrome High Memory Usage
Steps to Load Websites Faster in Chrome Browser
However, the new Prerender 2 can render pages in advance, and it's said to consume fewer resources. The feature is already available on the mobile version of the Chrome browser, but it has now arrived even on the desktop. Here's how to enable the new prerendering feature in Chrome.
1. First of all, open the Chrome browser. Next, tap on the three dots in the top-right corner and select Help > About Chrome. This will update the Chrome browser to the latest version.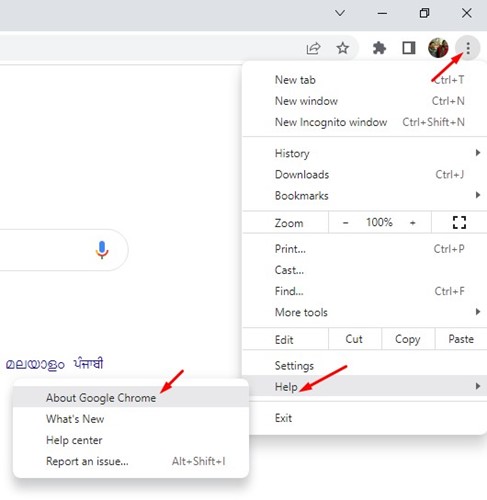 2. Once done, type in Chrome://flags on the address bar and hit the Enter button.

3. On the Chrome Experiments page, type prerender in the search box.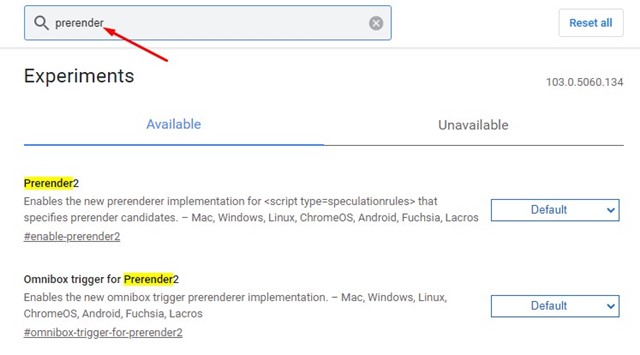 4. You need to enable three flags:
Prerender2
Omnibox trigger for prerender2
Prerender search suggestions.
5. To enable these three flags, click on the drop-down menu and select 'Enabled'.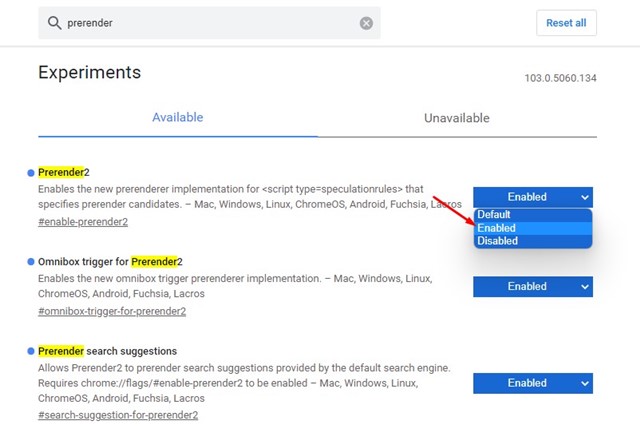 6. Once done, click on the Relaunch button at the bottom right corner to restart the Chrome browser.
This will enable Prerender2 on your Google Chrome browser. You will now notice increased page loading speed.
Important: If you cannot find the Prerender2 flag on Chrome's Experiments page, you need to update your Chrome browser. The feature is available only in the latest Chrome browser for Windows.
Also read: How to Enable Picture-in-Picture Mode On Google Chrome
So, these are some of the simple steps to enable the new prerendering technology in your Google Chrome browser. If Prerender2 breaks webpages, you need to disable all three flags you have enabled. If you need more help with Prerender2, let us know in the comments below.