Almost every major smartphone maker now has its virtual assistant. For example, Apple has Siri, Microsoft has Cortana, Google has Google Assistant, and so on. If we talk about Google Assistant, it's a virtual assistant app found on Android devices, and it can perform a wide range of tasks for you.
Google Assistant for Android can make calls, check the live cricket scores, read the news, set alarms, reply to your SMS, and more. Not only that, but you can even ask Google Assistant to read an article or any webpage out loud. It's a hidden Google Assistant feature, but it can be handy in many situations.
If your smartphone runs on the latest version of Android, the feature is already enabled, but if you are using Android 9 or lower, you need to enable the use of screen context to make Assistant read the webpage aloud.
Also Read: How to Make and Receive Android Phone Calls from Windows 11
Steps to Make Google Assistant Read Any Webpage Aloud
Hence, if you are interested in setting up Google Assistant to read web pages aloud, you must follow some of the simple steps below. Here's how to make Google Assistant read-aloud web pages.
Important: To use this Google Assistant feature, it's recommended to use the Google Chrome browser. You can even use other web browsers based on Chromium, but Chrome is recommended.
1. Open your Android app drawer and tap on the Google Assistant app.
2. Next, tap on the keyboard icon in the bottom right corner.
3. On the expanded view, tap on your profile picture.
4. Now, scroll down and tap on the General option on the Profile settings page.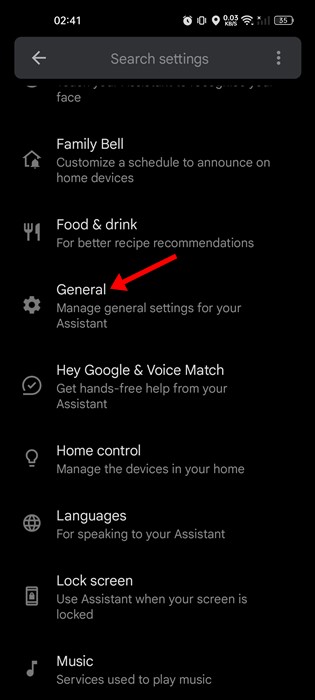 5. Next, tap on the Use screen contex on the General Settings paget. On the next screen, enable the Access onscreen text option.
6. Now open any webpage that you want Google Assistant to read. Open the Google Assistant using the gesture, hardware button, or voice command.
7. You will find two options – Lens and Read. Tap on the Read button to make Google Assistant read the webpage.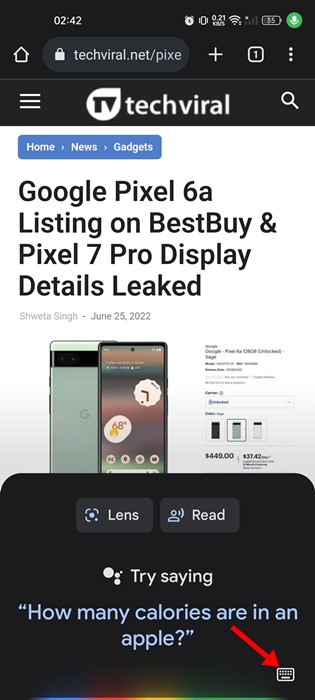 8. Or else, open any webpage, trigger the Google Assistant and say 'Read it', 'Read this page', or 'Read it to me'. This will do the same thing.
That's it! This is how you can make Google Assistant read any webpage out loud on Android. Apart from reading any webpage aloud, you can also use set Google Assistant to read the news after an alarm, use the interpreter mode, and more.
So, that's all about how to read aloud webpages on Android using Google Assistant. This is an excellent feature and can greatly help you with visual or reading difficulties. If you need more help or are stuck in the steps, let us know in the comments.