You can now easily create Linux Bootable USB/Pendrive. All you need is a free software that is Linux Live USB creator through which you can create a bootable flash drive. Go through the post to know about it.
If you want to install Linux on your computer, then installing it could be easy with the help of Linux Live USB creator. You can simply make your Pendrive Linux bootable. If you are the geek and want to do some hacking stuff on your computer, you will need to download Kali Linux OS file. Now you need to make it bootable through bootable CD or via USB drive. And in this method, we will teach you how to create a Bootable USB drive with Linux.
Also Read: Top Best Hacking Tools Of 2016 For Windows, Linux and Mac OS X
How to Create A Linux Bootable USB/Pendrive
We will be using Linux Live USB creator for creating live bootable OS in Windows. LinuxLive USB runs in Windows and creating live Linux OS in Pendrive. This software is totally free without any ads. You can download this software from the official website. Download Linux Live USB Creator
Steps To create bootable Linux
Step 1. Download latest version of Linux Live USB Creator from Official Website. And install/Run it.
Step 2. Open Linux Live software in windows, select your Pendrive.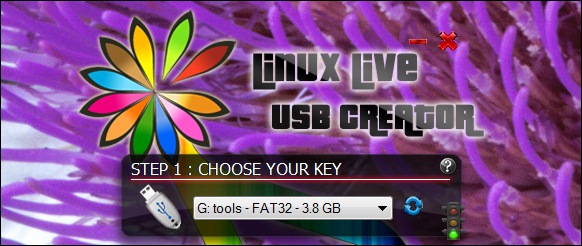 Step 3. Choose ISO and browse the Linux iso file you want bootable in Pendrive.
Step 4. In the next step, check – Format the Key in FAT32.

Step 5. You will see the lightning icon click on that and start an installation.
Wait for at least 5 min, and Linux live boot is ready. With this same trick, you can boot any major Linux live os like Ubuntu, Backtrack, Kali OS, and Tails, etc.
Also Read: Top 10 Reasons to Switch from Windows to Kali Linux
Rufus is a utility that helps format and creates bootable USB flash drives, such as USB keys/pen drives, memory sticks, etc.
Step 1. First of all, install and open Rufus and select your USB stick from the "Device" dropdown.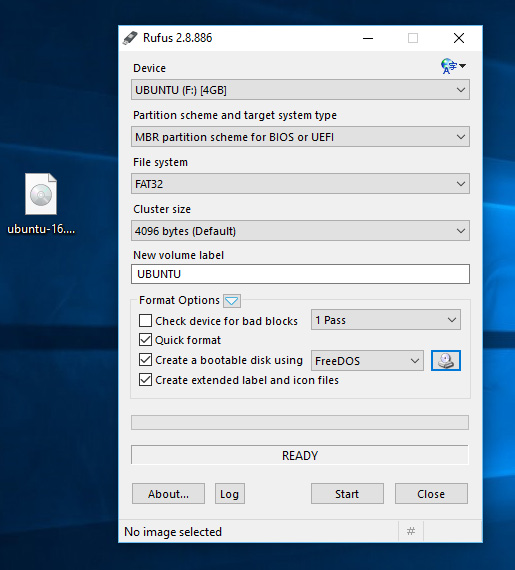 Step 2. Now you need to click on the CD Rom icon which is located just beside the "FreeDOS" dropdown, then you need to select your ISO file and click on "Open" and then "Start"
Step 3. Now in the next step, it will ask you to download Syslinux software, simply click on yes to continue.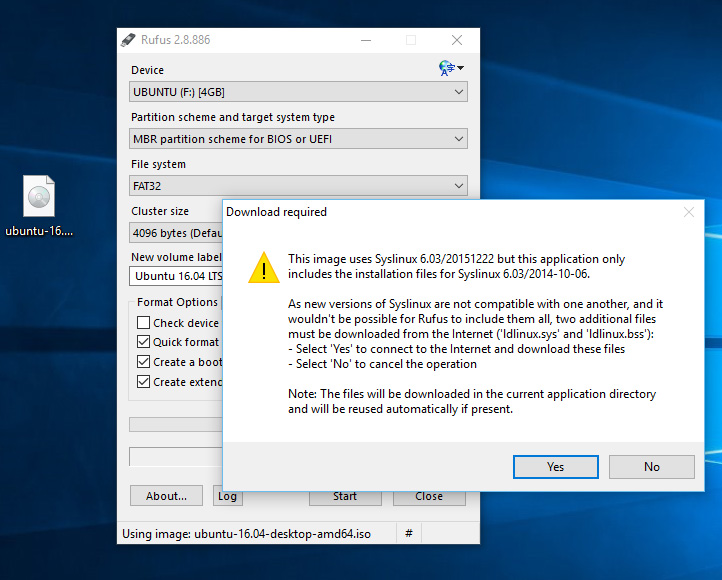 Step 4. Now you need to click on "OK" to write in ISO image mode.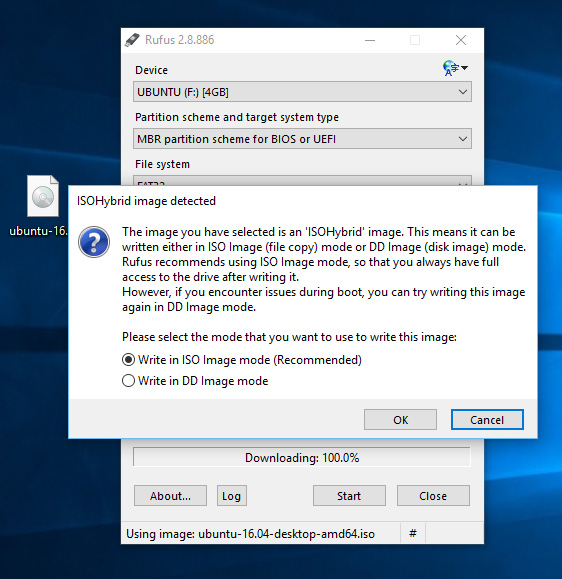 Step 5. Now you will be asked for the confirmation to continue the ongoing process, simply click on "OK" to continue.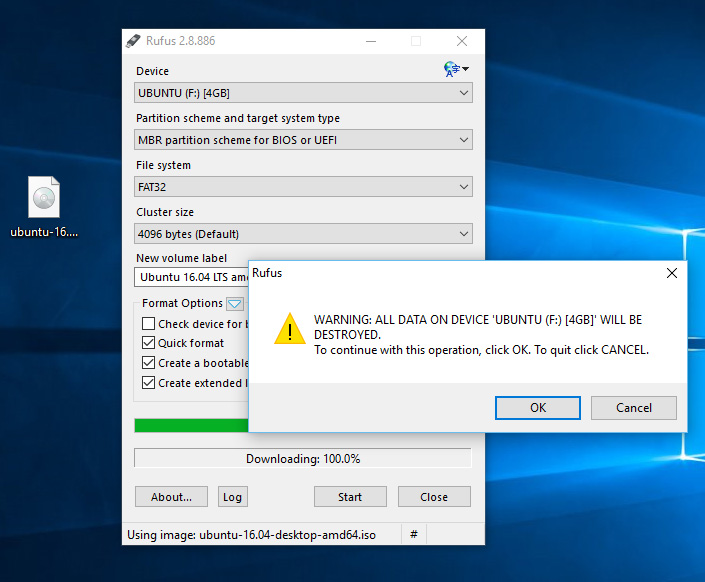 Step 6. Wait for some time until the process finishes, then restart the computer and install the Linux distro on your computer.
That's it! This is the easiest way to create a Linux Bootable USB/Pendrive.
Also Read: How To Remove All Viruses From PC Using Rescue USB Drive
Using UNetbootin:
UNetbootin is another mini tool that allows users to create bootable Live USB drives for Ubuntu and other Linux distro. So, if you are looking for a handy tool to create a Linux bootable pen drive, UNetbootin could be useful.
Step 1. First of all, download and install Unetbootin on your Windows computer from here.
Step 2. After downloading, launch the software and then you need to choose the Linux distro from the drop-down menu, as shown in the screenshot.
Step 3. Suppose, if you have an ISO file for the Linux distribution, then you need to select the Diskimage option and then locate the ISO file, as shown in the screenshot.
Step 4. Select the 'USB Drive' under the Type option and then locate the Drive in which you want to install the flashable Linux distro. Click on Ok and wait for some time until the tool finishes the process.
That's it, you are done! This is how you can create Linux Bootable USB flash drive using UNetbootin.
Also Read: How to Configure Linux for Children
So, Linux Live USB is the comfortable program to create Linux bootable USB drive. So this is how to make a Linux Bootable Pendrive, in this way you could easily make bootable Linux, or create bootable Linux. If you face any problem, feel free to discuss in comments below!
AUTHOR