Let's have a look at the cool method by which you can make your android really all your SMS that contains automatically and fill them on the field. And that too using the simple app that will be doing this work for you. So have a look at the complete guide discussed below to proceed.
[dropcap]T[/dropcap]oday we all male online payments and get the OTPs on our Android. Also while creating certain accounts, you got some OTPs that need to be entered to proceed. That can be sometimes hectic as in some android you need to open the message app separately to get the code and if you fill that wrongly then the whole process can be wasted. What if you android automatically reads that and fill in the required filled. You must be thinking about the Whatsapp automatic verification process. Yes, what if everywhere same thing happen. In some devices, this feature is there but for the others, I'm here with this cool guide that can help you to make your android read the OTPs automatically and fill it in the field. And that's very easy the only thing you need is some steps that I'm explaining just right below with which this feature will get added to your Android and you can use it. So have a look at complete guide discussed below to proceed.
How to Make Your Android Read all SMS and Verify OTP Automatically
Actually, I got this Idea from one of my friend's phone that was old but was having t his feature whereas on my Android this feature was not there so I researched and got one way by which I was able to use this feature in my android. And then O get to know that this is one inbuilt feature that can be trigger after rooting, so I decided to root my android and try it as that was simply possible with the Xposed module. And it worked every messages' OTP were automatically get read by the system. So I thought of sharing the same guide with your guys so that you can also try this out. I took all the required screenshots and writing this guide so that you can implement this very easily on your android phone. So have a look at the step by step guide discussed below to proceed.
Also Read: How To Run Multiple Instagram Accounts On Android
Steps to Make Your Android Read all SMS and Verify OTP Automatically:
Step 1: First of all, you need a rooted android as Xposed installer can only be installed on a rooted android, so Root your android to proceed. After rooting your Android device you have to install the Xposed installer on your android and that is quite a lengthy process and for that, you can proceed with our Guide to Install Xposed Installer On Android.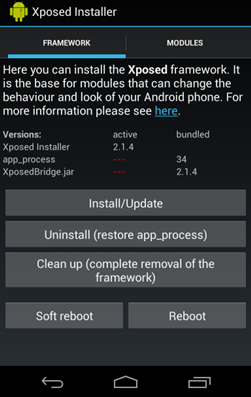 Step 2. Now you need to get the cool Xposed module that is SMS Code Extractor. This is the module that will be adding this custom feature right on your android phone and all the messages will be automatically get read that contain OTP.
Step 3: Now install the app and then you need to enable this app in the Xposed module and the app will be automatically detected in that as it is one of the exposed modules. and after that, you need to reboot your Android device for the proper working of the module in your device.
Step 4: After rebooting your device you need to open the app for once and enable the OTP detection option. Once that is done try and OTP receiving and verifying and you will see your android will be automatically fetching the ITP from that message and will be displaying over the OTP filling text field,
Step 5: If you want to revert this then you can do this by turning this module of in the Xposed installer app. And if you want to remove all Xposed settings then you will need to uninstall the Xposed app also. But I recommend using the Xposed app as there are lots of cool features that you can add in your android by just using some exposed modules that are available
Also Read: How To Send Large Files From Android
So above guide was all about How to Make Your Android Read all SMS and verify OTP automatically, Use the simple and straight method that will help you to get the module installed on your android and then your OTP's will get automatically read and displayed on the screen that will save lots of your time. Hope that you might be liking the information given in this article if it is so then please try to share it with others too. Also, share your suggestions and opinions regarding this content by using the comments section below. Your indulgence in our work is really grateful to us, keep supporting us and we would be always coming up with all new amazing information. At last but nevertheless, thanks for reading this post! And if you have any topic in the mind that you want us to write then please share with us so that we can work on it for you and you can explore the things better with us.