The music streaming apps for Android have seen considerable growth over the past few years. We have many music streaming apps for Android, like Spotify, Google Play Music, etc. These premium music streaming apps allow you to listen to music without saving the file first.
However, all these music streaming apps require a paid subscription, which lets down music lovers. Many people don't subscribe to premium music services and use free music downloading apps. You can download your favorite songs and listen to them offline with music downloader apps.
Also Read: 10 Best Offline Music Apps For Android
12 Best Music Downloader Apps For Android
In this article, we have decided to share some of the best Android apps that you can use to download music. So, let's check out some of the best music downloader apps for Android smartphones.
MP3 Downloader – Music Player is an Android app that lets you search, download, and play music offline wherever you are. The app lets you download free CC-licensed mp3 music.
It's not an app from which you can download songs or premium music. It only lists the licensed music for free use and is copyright free. MP3 Downloader – Music Player is a great Android app for downloading and playing music offline.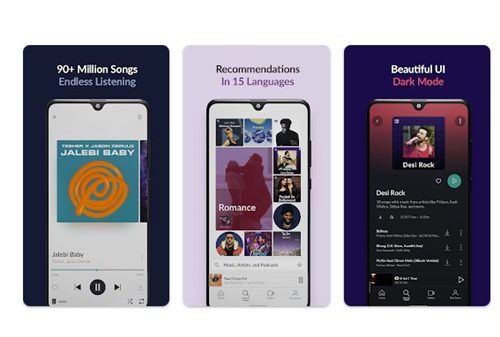 If you live in India and use Jio telecom services, you can use JioSaavn for free. JioSaavn is a music streaming app that lets you listen to millions of songs, radio, and podcasts, all for free.
The app's premium version, called JioSaavn Pro, has an offline playback feature. The offline playback option lets you download your favorite music to listen offline and save data.
Well, Spotify is by far the best music streaming service available globally. The app lets you listen to millions of songs and podcasts for free. The music quality is above average, and the app has a clean user interface.
The app's premium version, Spotify Premium, has an offline playback option. You can use it to download and favorite music and listen to it offline. So, it's not a music downloader app, but if you download music for offline playback, Spotify Premium might satisfy your needs.
Well, it's one of the best and most popular free music player apps on the Play Store. The app lets you play your favorite music for free.
Not only that, but it also has music videos that you can stream or download for free. The app lets you download music for free without even creating an account.
It's one of the popular file-sharing apps available for Android smartphones. The app lets users upload and download files. To use the mobile app, you must log in to your account.
You can use the 4shared's search box for any file type, including videos, music, images, and software files. You won't believe it, but over 30 million files are available on 4Shared for downloading.

If you are searching for a lightweight and easy-to-use music downloader app for your Android smartphone, you must try SONGily. The app is relatively simple to use.
Users need to search for the song in the search box, and it will display all available pieces. Users can directly download the music on their smartphone for offline playback.
It's another best music downloader app for Android that lets you stream and download the best new songs, albums, and playlists. The app offers users unlimited listening and streaming options.
However, it stores the downloaded songs on its cloud-based server, and you need to log in with an account to access those music files. The app is ad-supported.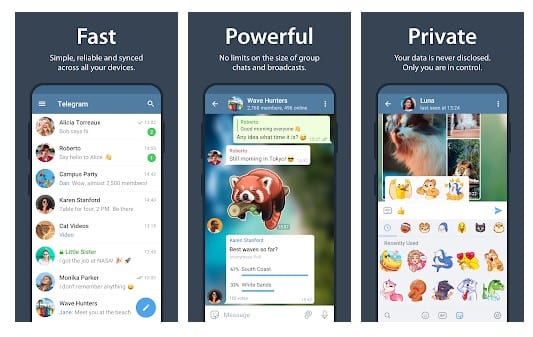 Telegram is one of the best instant messaging apps available for Android and iOS. The instant messaging app is known for its public broadcasting channels. You will find Telegram channels for anything and everything, including music, movies, TV Shows, books, etc.
To download free music, you must join the Telegram music channels. You can check out our article – to find & join Telegram channels.
Well, Wynk Music is a full-fledged music app for Android. With Wynk Music, you can easily listen to trending Bollywood hits, popular international titles, etc.
The app has over 6 million songs, which you can listen to for free. You need to purchase a Wynk subscription to download music for offline playback.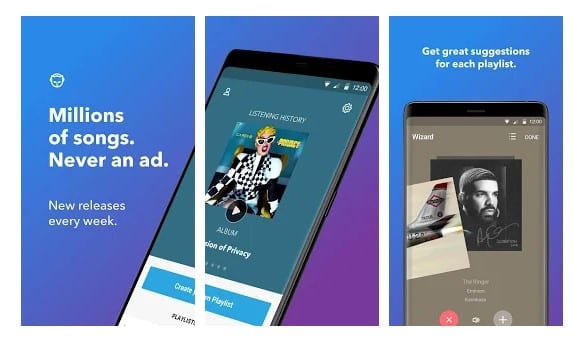 Napster is an on-demand music streaming service. With Napster Music, you can listen to your favorite music without interruption, download unlimited songs for offline playback, create playlists of your favorite songs, etc. However, Napster Music is not free; it charges you after the 30-day trial period.
If you want a lightweight & easy-to-use music dowasp for Android, look no other than Muziki. This application allows you to listen to music online and offline & download music online for free.
While the app is good and has most latest & trending songs, it misses some of the classic ones. All music tracks are verified and available for personal use.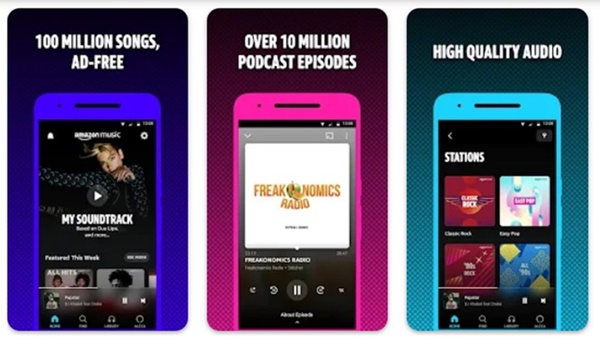 You can access Amazon Music for free if you are an Amazon Prime subscriber. Amazon Music is already a part of Prime Subscription, and it lets you discover and play the music you love.
With Amazon Music, you can listen to ad-free music and podcasts without linking your credit card. In addition, purchasing a subscription provides you instant and unlimited access to over 100 million songs.
The app also provides a download feature that lets you download your favorite songs or music for offline playback.
So, these are the few best music downloader apps for Android. I hope this article helped you! Please share it with your friends also. Also, if you know of other such apps, let us know in the comment box below.