Netflix announced new testing to crackdown the password sharing, called "add a home". This testing will start in the next month in some selected countries. Let's discuss all the details about it.
It all started in March 2022, when Netflix began testing the "add extra member" feature for some countries to tackle password sharing, and now it wants to take more steps on this point.
Netflix Will Test "Add a Home" Feature To Tackle Password Sharing
In the beginning, the new "add a home" feature tests will start in August and only test in Argentina, the Dominican Republic, El Salvador, Guatemala, and Honduras.
According to Netflix, the users in these countries will have to pay extra for using the Netflix account on TV or TV-connected device outside of the household.
They are allowed to use the Netflix account on TV outside for 2 weeks only.
And still, if users want to use it outside of the household, it will cost 219 pesos per month in Argentina and $2.99 US dollars per month in the Dominican Republic, El Salvador, Guatemala, and Honduras.
Users with one home account can watch Netflix on any device; the same goes for traveler users. They can enjoy Netflix with their laptops and smartphones and don't have to pay extra.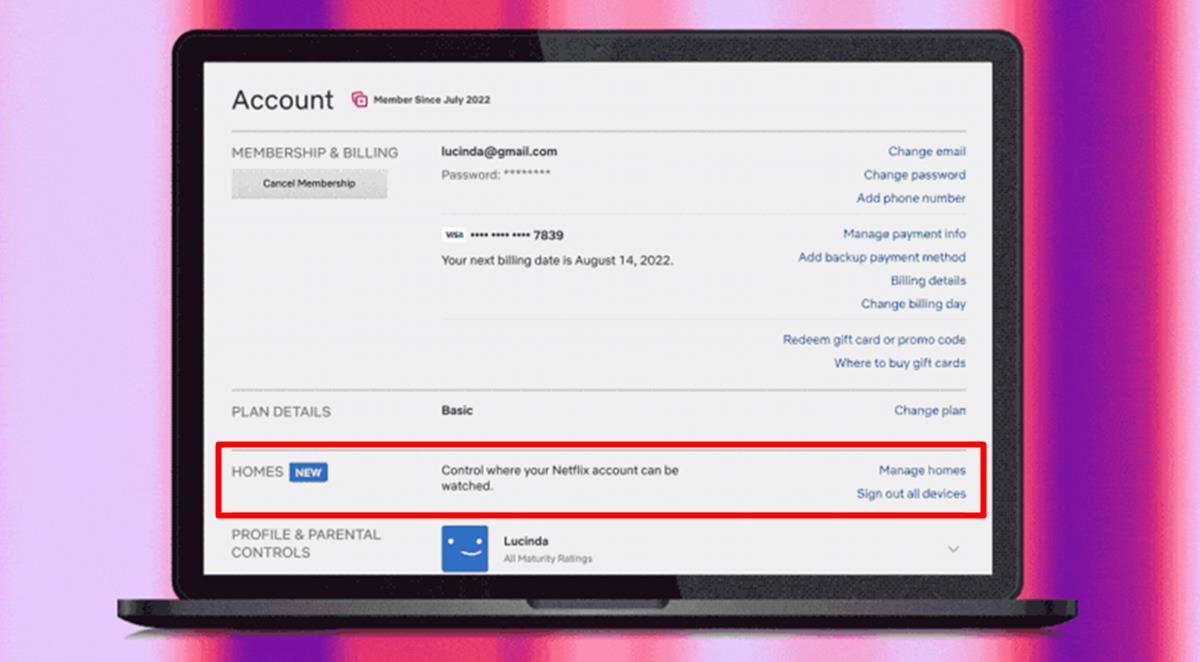 Also, there is a new section for managing all the homes where you can control the home and its device by removing access. You'll find this section on your account settings page.
Besides, there is no information on when the company will list all these testing in other countries.
If you are wondering how Netflix will know about my household or outside account access, Netflix said, "it can detect your IP addresses, device IDs, and account activity from devices signed into the Netflix account."
Besides, you can check out Netflix's detailed page to know more about account sharing.