Microsoft announced a new Tabs feature for its File Explorer earlier, and some days back, the company released this feature for the insiders in the beta channel, and now some of its benefits have been noted.
The new Tabs feature can help you optimize your device's RAM for some reasons and its other benefits. Let's discuss it briefly.
Recently, Microsoft has introduced its new Defender Security individual app for all the leading platforms such as Windows, iOS, macOS, and Android after discontinuing its Internet Explorer.
Microsoft Might Planning To Save Your RAM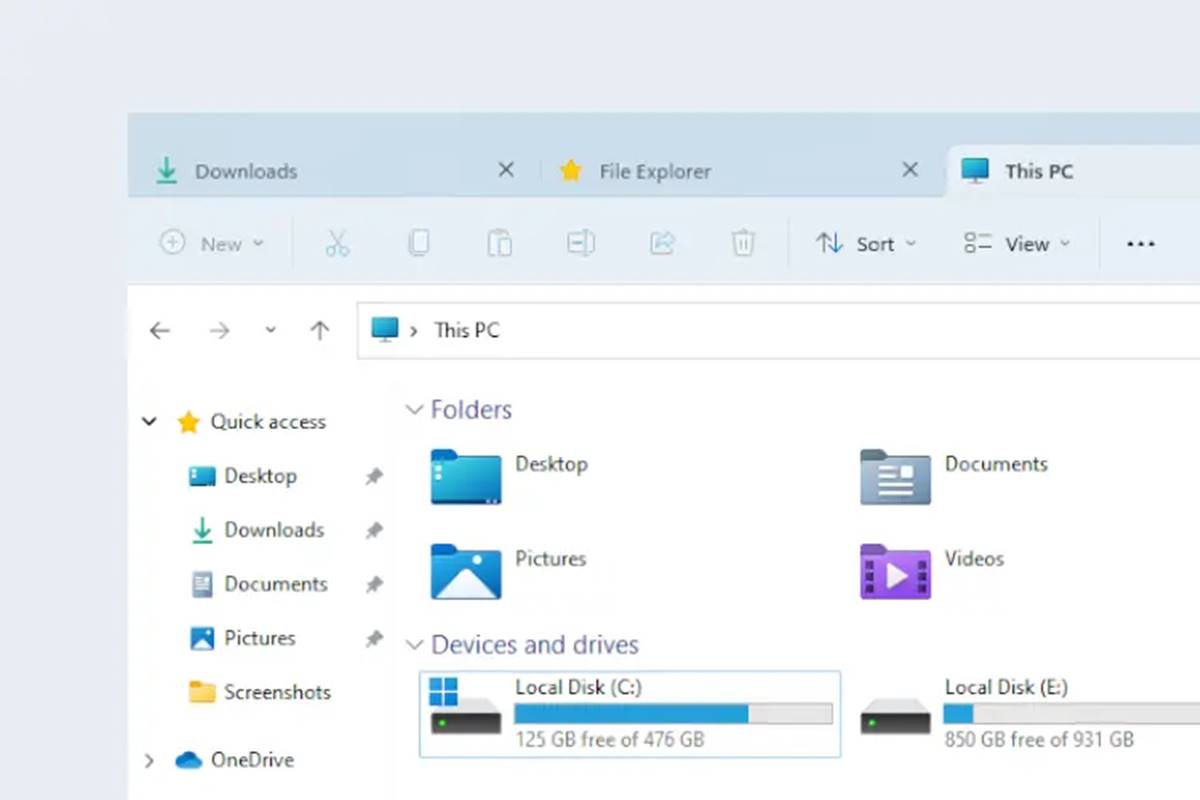 According to Windows Latest, Windows 11 seems to reduce File Explorer's RAM usage with this new Tabs feature. This feature allows you to switch between different folders and windows easily; you can take this feature like browser tabs.
As of now, when you open File Explorer to surf for files, you also open other panels of File Explorer for different purposes. So, the Resource manager counts it as multiple and distributes RAM for every multiple windows of File Explorer.
But with this "Tabs in File Explorer" feature, you will open the new tabs in replacement of the new window, which will be counted as just a function, not the complete new panel.
So with the process, your RAM usage will be reduced even on minor terms, or we might also see some more improvement after its stable release.
As Windows Latest stated, if you open a tab, the memory usage of File Explorer is only increased by 1MB.
Availability
This feature will come with the Windows 11 2H22 version (codenamed SunValley 2), which will be launched in the fall of this year, and the current status of this feature is that it is still in the development phase.
After its launch in the beta channel, it also faced some issues, which the company now resolves in the latest update.