Nokia has announced three new audio products from which one is the wireless headphones and two wireless earphones. The company has not announced its price details yet. The three audio products are Nokia E1200 wireless Headphones, Nokia E3500 TWS and Nokia E3200 Wireless earphones. 
Nokia Has Announced Three Audio products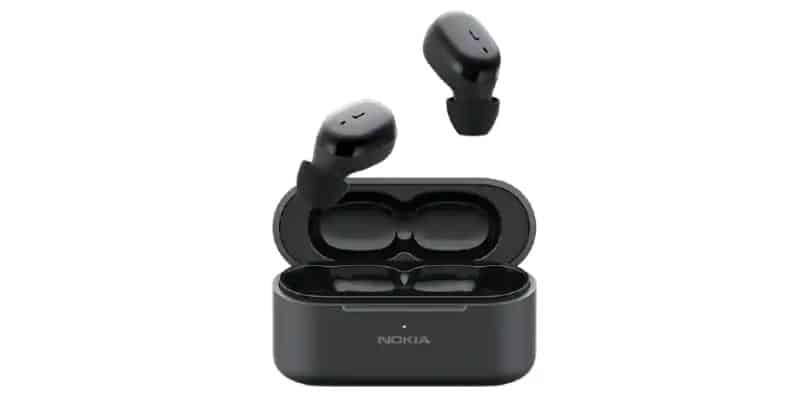 The Nokia E1200 are Wifi headphones which come with 40mm headbands. The outside part of the headphones is made up of anodized aluminium, and the inner ear pads are coated with soft PU leather. E1200 headphones have the support of Google Assistant and Siri. It has a 500mAh battery, which gets fully charged in 3 hours. The full charge of headphones works up to 40 hours of music playback. It also has the support of Bluetooth 5.0.
Nokia E3500 true wireless earphones have support for Qualcomm aptX and Qualcomm cVc technologies. These earphones are IPX5-rated. There is a support of Ambient mode, and it also has a support of voice-assistant. The battery of charging case is 360mAh, and battery of each earbud is 48mAh. The battery life of each earbud stays for 7 hours, and with charging case, the earbuds charge stays up to 25 hours.
Nokia E3200 true wireless earphones are IPX5-rated, and it is coated with 6mm drivers. These earphones also have an Ambient Mode, and it supports voice assistant. The battery capacity of each earbud is 50mAh, and the battery of charging case is 360mAh.
These are the few specifications of the audio products announced by Nokia. However, the company has not confirmed the India launch of these audio products. But it is expected that the products might launch in China first, and then it will be launched in other Asian countries. And these products will launch in India or not is still not known.