Nothing Phone 1 has achieved next-level popularity for reasons such as its company story, design, and well-admired LED lights on its back. The company started invite-only Pre-Orders yesterday.
Recently, The popular tech Youtuber MKBHD was the first to unveil its first exclusive hands-on looks in his video, where its hype peaked.
Ahead, we are going to discuss every possible details we know so far about the Nothing Phone 1 till now, including pre-orders, pre-order passes, specifications, launch date, and pricing.
Nothing Phone 1: Expected Specifications
The Phone (1) specifications have not been officially unveiled yet, but we have a complete expected list after speculating all leaks and a report from reliable GSMArena.
Besides, the Phone (1) doesn't have extraordinary specs, and the device is not famous for its specs. Still, its specs matter greatly, but it seems fine at its expected price point.
Display
It would come with a 6.55 inches OLED display with 1080 x 2400 pixels resolution and with support of a 120hz refresh rate. Currently, We only know its single color variant, which is White.
Performance
Snapdragon 778G+ would power the flagship, and it might come in just one variant of 8GB RAM paired with 128GB. The device will run on Nothing's Nothing OS based on Android 12.
Camera
Phone (1) will come with the dual-camera setup with the admired LED surrounding, and the primary camera would be a 50 MP wide lens with f/1.8 aperture and a secondary 12 MP ultrawide lens with f/2.2 aperture.
The selfie camera might be disappointing with just an 8 MP lens with an f/2.0 aperture.
Battery
The smartphone would arrive with Li-Po 4500 mAh with support of 45W fast charging and might also have wireless charging. As seen in the MKBHD's video, it also has Reversed wireless charging.
Additional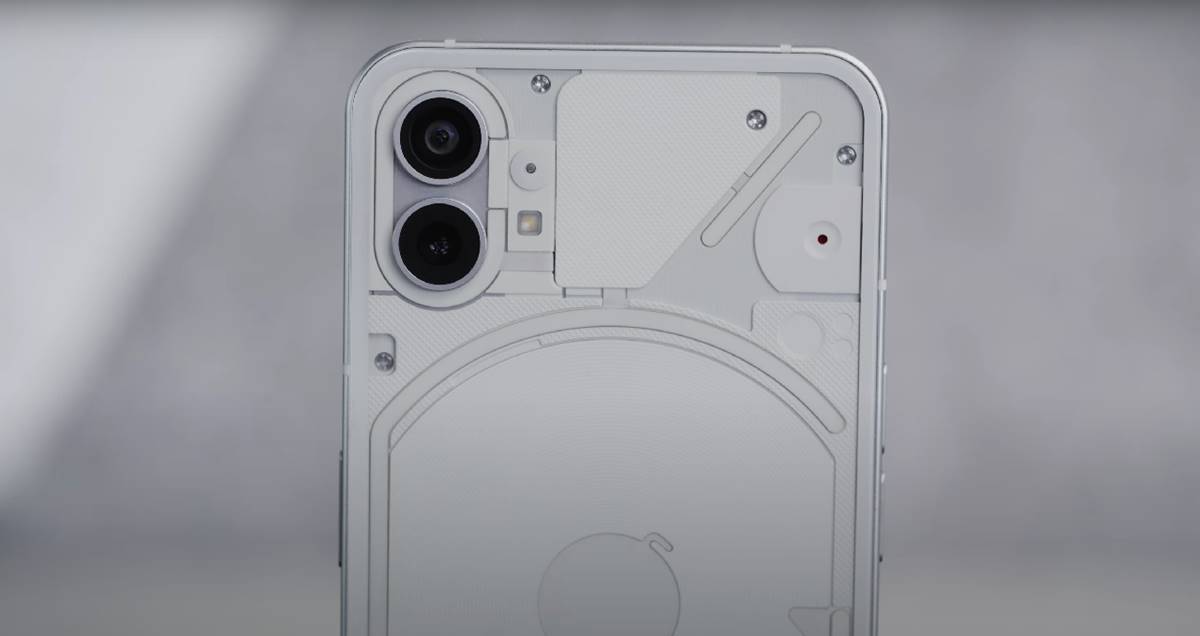 Phone (1) will come with a 5G support with a side-mounted Fingerprint and Dual SIM, and there will be a Blinking red light on the back as a video recording indicator.
Nothing Phone 1: Release Date, Pre-Order System, & Pre-Order Pass
Let's talk about its release date first. The company has now officially unveiled its Phone 1 launch details. The Nothing Phone 1 will launch on 12 July at an event called "Return to Instinct "at 11 AM ET/8 PM IST.
The company has used an invite system for Pre-orders which we also see in the takeoff of the OnePlus. Nothing has opened registration for Pre-Order Pass, and this Pre-Order Pass will end on 30 June, and you'll get your pass.
The Pre-Order Pass means to give you a pass that confirms that you will surely get the smartphone placement in pre-orders and exclusive pre-order offers.
Because as Nothing mentioned earlier in their Youtube video, there will be fewer units according to demand, as it is the first smartphone from the company, and that's why one pass can only buy one unit.
Inviting others will get to the top of the list and achieve a pre-order pass, and till you are on the waiting list, there are currently 73,422 people (while I was writing this article) on the waiting list, which is growing every second.
Now head to its Pre-order details, so it will be starting from 30 June, and don't worry if you didn't get the pass. You will still be able to buy a smartphone but keep active when pre-order begins.
In India, it will be fulfilled by Flipkart, and its pre-order deposit will be INR 2,000 ($26), which is refundable & will be deducted from the actual price. Other regions will be able to buy the Phone (1) from the direct website.
Now let's discuss its pricing, if you go to the official website, there is no hint about its price, but we can expect its price will be in-between $400 to $500.