Rumors are in full swing that Nvidia will soon introduce its new graphic card with more power than its descendants, and leaks said the Nvidia GeForce RTX 4060 graphic card might be launching in January 2023.
The same leaker recently suggested that Nvidia GeForce RTX 4090 is coming in July of this year and also stated details about its power consumption.
Nvidia Would Unveil 4000 Series GPU Next Year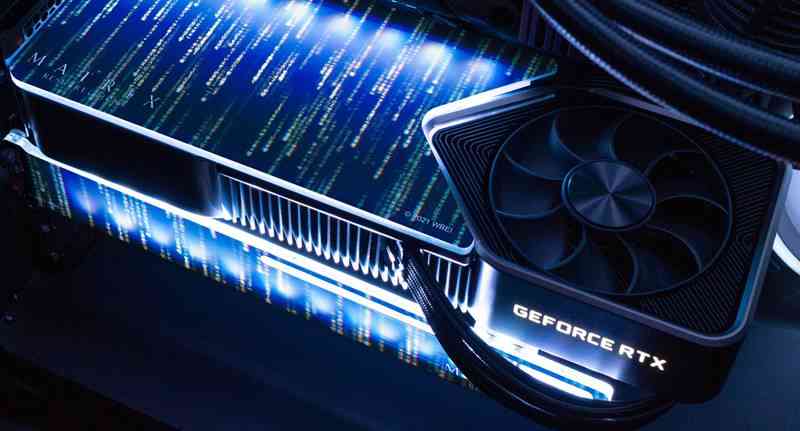 In this era of advanced technology, both Nvidia and AMD are trying their best to reveal new exciting graphic cards, and fans are impatiently waiting for them.
Surprisingly, Nvidia is putting its utmost care into maximizing the performance of graphic cards even though it is taking more power. The brand will also have a high commercial price.
Kopite7kimi, a reputed leaker, put forward the information about the consumption of power of the upcoming brand new mid-range graphic card.
GeForce RTX 4060 will indeed eat up more power than the previous brand GeForce RTX 3070, and it is a big jump in its performance.
I don't care about the real release date. I'm just curious about the performance of RTX 4060, which consumes more power than RTX 3070.

— kopite7kimi (@kopite7kimi) June 5, 2022
According to the tweet, the GeForce RTX 4060 will consume more than 220W of power.
The GeForce RTX 4060 is generally for mid-range PC, but it seems to have a high budget and relatively low flexibility because the more the power consumption will be, the more money used for power supplies.
The Nvidia xx60 GPUs series always remain very helpful for new PC builders. Those who are looking to upgrade their PC are excited about this news.
Besides, many people are not waiting for its release date, and they are just curious about the details performance of this graphic card.
Still, sources are claiming that the Green Team's next flagship graphic card, GeForce RTX 4000 series, will not appear until the first RTX 4090 release.
Similarly, GeForce RTX 4080 and GeForce RTX 4070 will not be released until the tail end of the ongoing year in November and December. According to rumors, GeForce RTX 4060 will come last from RTX 4000 series.