Nvidia to introduce another powerful GPU to uplift the following lineup. According to a well-known tipster, Nvidia will launch its RTX 4090 graphic card in mid of July this year.
Previously, Nvidia was fined by the US Securities and Exchange Commission (SEC) for hiding the real reason behind its sales growth and misleading it with Gaming. The fined charges were around 5.5 Million.
This year, Nvidia launched its currently powerful graphic card, RTX 3090ti, with 24GB of GDDR6X for $1,999, and the RTX 4090 GPU for now with codename AD102 is now speculated to launch after three months RTX 3090ti launch.
Nvidia Would Launch RTX 4090 GPU This Year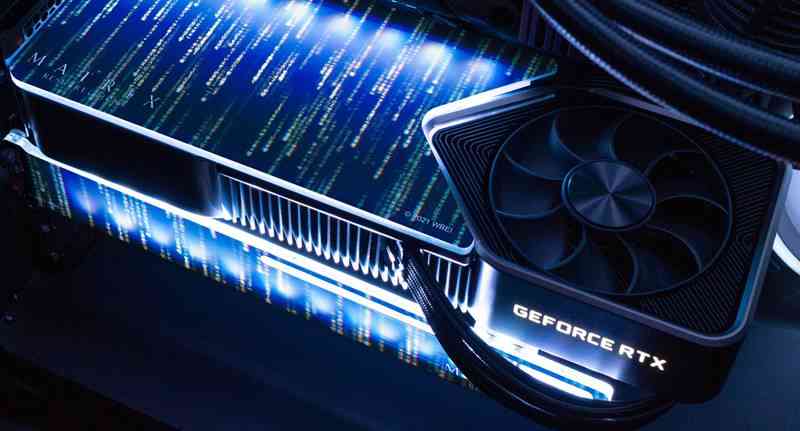 Kopite7kimi suggested in a tweet reply to Videocardz that Nvidia's RTX 4090 will launch in the middle of July. In earlier suggestions, he said the launch is about in "2022 Q2", and now while summarizing the complete specifications of RTX 4090, he also suggested some more specs.
Tipster Kopite7kimi is reliable about Graphic cards; his past tips record is prominent, which he said earlier about 3090, 3090ti got right. So we can rely on his suggestions.
Mid July.

— kopite7kimi (@kopite7kimi) May 16, 2022
Kopite7kimi also suggested that Nvidia will enable RTX 4090 flagship with 126 Streaming Multiprocessors (SMs), and also it will be powered by 24Gbps of GDDR6X memory that can drive memory speeds over 1TB/s.
But the controversial part about this GPU was when a previous report by Wccftech mentioned sky-high power consumption would be up to 600W, which makes it like AMD's Graphic cards, but is now replaced with 450W by Kopite7kimi. Still, if this GPU comes with 600W consumption, it is far GPU even than AMD's most potent.
And in performance, as we said earlier, it might have a 15% boost in bandwidth compared to the current tech, making it twice powerful as the RTX 3090.
AMD recently launched its three new Graphics Cards, and Nvidia might also be planning the same with its GeForce RTX 4090, 4080, and 4070.