Learn How To Perform Dynamic Analysis of Your Android Apps: Check the working of your android apps that are being installed on your android by performing the dynamic analysis of the apps using the Xposed module.
[dropcap]A[/dropcap]ndroid is a very intelligent device on which we continuously keep on trying new things like installing new apps and tweaks. And the exceptional thing you can do with your android is rooting, but the risk of certain threats are also there. But rooting gives you much access that you can easily do more in your android. And here we are discussing one of the best thing that you would surely try. Dynamic Analysis is the term in which we analyze the complete working of the system and its components and what about doing dynamic analysis of the android apps. Yes it's possible and you can easily perform this in your android device. And the major benefits of this will be that you can easily check the working of any android app. And if you think app accessing some of your personal rights and data then you can easily remove that out from your android device. So have a look on complete guide discussed below to proceed.
Also Read: How To Run Multiple WhatsApp Account In Android (Two Methods)
How To Perform Dynamic Analysis of your Android Apps
The method is very manageable and operates on a deliberate app that will help you to do the dynamic analysis of any android app. So follow up the below steps to proceed.
Also Read: How to Make a Fake Incoming Calls on Android and iPhone
Steps To Perform Dynamic Analysis of your Android Apps:
1. First of all you need a rooted android as Xposed installer can only be installed on a rooted android, so Root your android to proceed to install this tweaker.
2. After rooting your android device you have to install the Xposed installer on your android and that's quite lengthy process and for that you can proceed with our Guide to Install Xposed Installer On Android.
3. Now after installing the Xposed module you need a cool Xposed module that is Inspeckage – Android Package Inspector which will allow you to perform dynamic analysis of your android mobile apps.
4.  Now install the app and then in Xposed installer activate this app and after that you need to reboot your android device for the proper working of the module in your device.
5. Now the module will get activated, you just need to select the target and and this module will show you the each packet details used by the app in your device.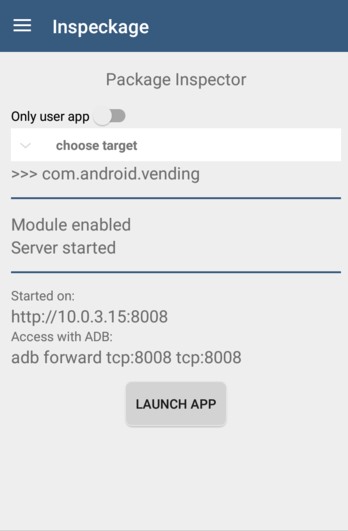 Also Read: How To Create Android Apps Without Coding
So this is all about How To Perform Dynamic Analysis of Your Android Apps. Try this method today and analyze the working of android apps in your device and this will boost your knowledge about the app workings. Hope you like this, keep on sharing with others too. Leave a comment below if you have any related queries with this.