2K Games have just announced the release dates and editions details of its upcoming game "PGA Tour 2K23," which features golfing legend Tiger Woods as a brand ambassador.
The game also includes a pre-order bonus, Michael Jordan Bonus Pack, which is surprising because Jordan was a basketball player, and this pack will make him a playable golfer.
PGA Tour 2K23: Everything You Need To Know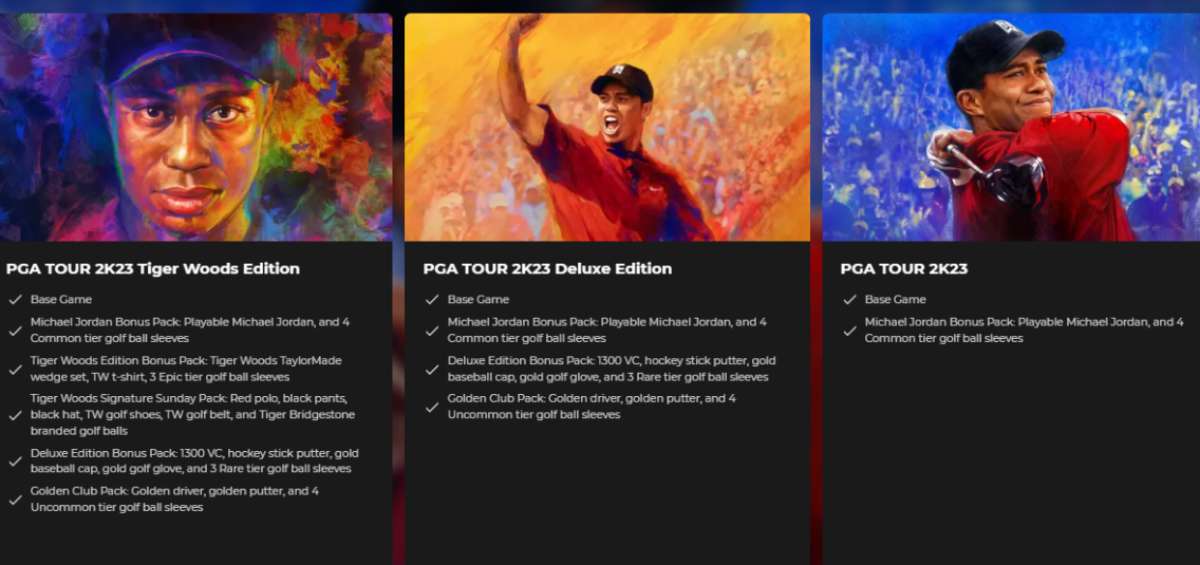 We all know about Tiger Woods and his appearance in EA games, but in 2013 he did his last game, "Tiger Woods PGA Tour 14," for EA games and then ended the deal on a mutual decision.
And now, after a decade, Tiger Woods has come back as the cover star for PGA Tour 2K23 and the executive director of the game.
Including Tiger Woods, there are other playable characters, too, such as Justin Thomas, Lexi Thompson, and Tony Finau.
Woods statement in the press release, "It's not only great to be back on the cover of a video game, but the Executive Director role makes this a truly unique opportunity, 2K is the perfect partner for me, and I am excited to continue impacting the game and culture of golf beyond my play on the PGA TOUR."
The PGA Tour game series is already well-known in the golf simulation category, and this video game was developed and produced by HB Studios and 2K Games.
Release Date & Editions
PGA TOUR 2K23 will come in three different editions: PGA TOUR 2K23 Standard Edition, PGA TOUR 2K23 Deluxe Edition, and PGA TOUR 2K23 Tiger Woods Edition.
Even if you are buying any edition, you'll get Michael Jordan Bonus Pack and all other bonuses in the upgrades you can see in the above image.
The standard edition will release on Friday, October 14, 2022, and the other two editions premium editions will release on Tuesday, October 11, 2022.
Besides, the company hasn't announced its pricing details, and for pre-ordering, you can check out the official site.