Let's admit, we all have some favorite websites which we love to visit again and again. There's no shortage of websites on the internet, and modern web browsers like Chrome offers a bookmarking feature for quick access. Although you can bookmark websites for quick access, you still need to access the bookmark manager to access that site.
What if I tell you that you can pin your favorite website to the Windows 10 taskbar? If you do so, you don't need to type the website URL every time, nor you need to open the Bookmark manager to access your favorite sites. Clicking on the pinned taskbar icon will instantly open the website in your browser.
How to Pin a Website to the Windows 10 Taskbar
Microsoft's Windows actually offers lots of features, but some of them were hidden like pinning websites to the taskbar. Pinning your frequently-used websites to the taskbar for quick access can save you some precious time.
So, in this article, we have decided to share a working method to pin a website to the Windows 10 Taskbar 2020. So, let's check out how to pin a website to the Windows 10 taskbar.
Step 1. First of all, open Google Chrome on your computer.
Step 2. Now visit the website which you want to pin.
Step 3. Click on the 'three dots' and click on 'More tools'. There you need to click on 'Create Shortcut'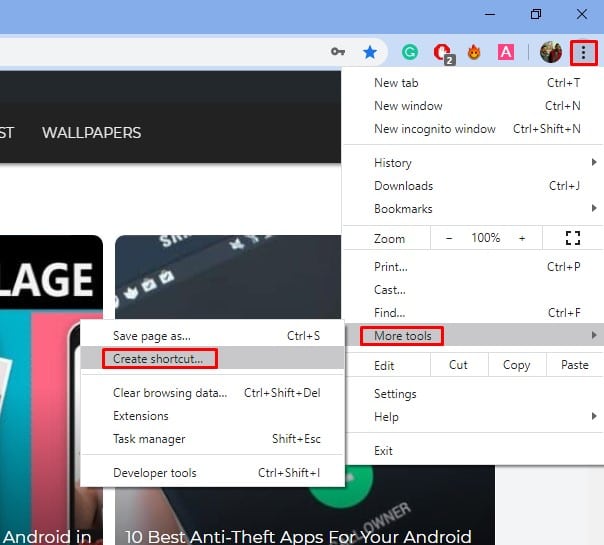 Step 4. Now name the new shortcuts. This will create an icon on your Windows desktop.
Step 5. Right-click on the 'Shortcut' and then select 'Pin to taskbar'
That's it! You are done. This is how you can pin a website to the Windows 10 taskbar.
So, this article is all about how to pin a website to the Windows 10 taskbar. I hope this article helped you! Share it with your friends also.