If you have been staying active on social networking platforms, you might know about the viral game called Wordle. You might have seen your friends or family members sharing a distinctive grid of yellow and green squares representing Wordle answers.
The game exploded out of nowhere and has been on the trend for the past few months. If you have no idea about the game and how to play it, you have landed on the right page.
This article will discuss Wordle and how you can play it for free. Not only that, but we will also give you a few tips on how to solve the word puzzle quickly. Let's get started.
What is Wordle?
Well, Wordle is a new viral word game delighting the internet. The game has been on the trend for the past few months, and it's a straightforward game you can play from any web browser.
Wordle is owned by The New York Times, and it has a huge fan following. No apps are available for playing the Wordle game; therefore, if you see any app claiming to be wordle, it's likely fake and should be avoided.
You can only play the Wordle game from the official New York Times website. Josh Wardle created the game, and it was made available on a different site, but later it was moved to the New York Times site.
How do you play the Wordle Game?
Wordle is an online word game that you can play from the New York Times website. Each day you get a new word game where you've to guess the 5 letter word. The twist here is that you only have six attempts to guess the word for the day.
While you attempt to solve the puzzle, the game informs you which one of your chosen letters makes its way to the final target word and whether they're in the right place. You need to take these clues to solve the puzzle within the remaining attempts.
This is an entertaining game to play, but it has a few rules:
You can only play one puzzle in a day.
The wordle puzzles reset at midnight every day.
Every Wordle user solves the same puzzle each day.
You can share your game on social media without giving away your answer.
How to Play the Wordle Game Right Now?
As mentioned above, Wordle doesn't have any Android or iOS app, but you can play it from a web browser. You can use mobile or desktop web browsers to play this viral game.
To play the game, you need to visit this webpage and play. Here are a few tips that will help you guess the word.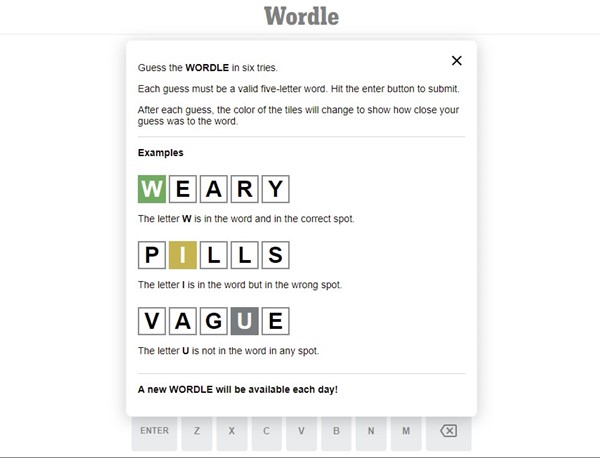 You will have 6 attempts to guess a five-letter word.
If you enter an incorrect letter, it will make your turn go gray.
If you entered the correct letter incorrectly, it would mark the spot yellow.
The correct letter in the correct place will make it green.
Letters can be used thrice in a word.
So, that's all about Wordle and how you can play it today. This game is very fun to play & is addictive too. If you have any doubts about Wordle, let us know in the comments below.