If we talk about the best photo-sharing platform, Instagram will first strike our minds. Instagram is a free photo & video sharing app owned by Facebook. As of now, Instagram has over 1 billion active monthly users.
Apart from photo & video sharing, Instagram offers many other features like Reels, IGTV, Stories, etc. Out of all Instagram features, the stories seem to be the most popular. Everybody seems to utilize Instagram stories from celebrities to small businesses to get a message out.
However, Instagram is a mobile-centric social network, and this is why lots of features were limited only to mobile apps. For example, Instagram doesn't allow you to post pictures, videos, reels, stories, etc., from the desktop. Instagram has set up this system to encourage the use of mobile apps.
Although Instagram doesn't allow users to post stories from the desktop, you can employ a little browser trick to get your story posted on the photo-sharing platform.
Also Read: How to Download or Save Instagram Stories On Android
Steps to Post an Instagram Story from PC/Laptop
Below, we will share a detailed guide on how to post stories on Instagram from PC directly.
The process takes a little bit of effort, but it's the only working method to post stories on Instagram from a PC. So, let's check out.
1. First of all, open the Google Chrome browser and visit the Instagram website.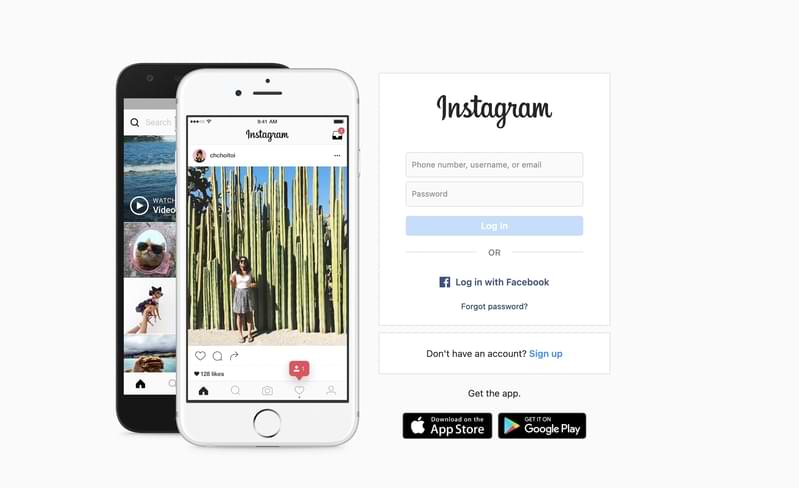 2. Now sign in to your Instagram account
3. Now you need to right-click anywhere on the page and select 'Inspect.'
4. This will open the Developer window for chrome. Now click on the 'Mobile' button, as shown below.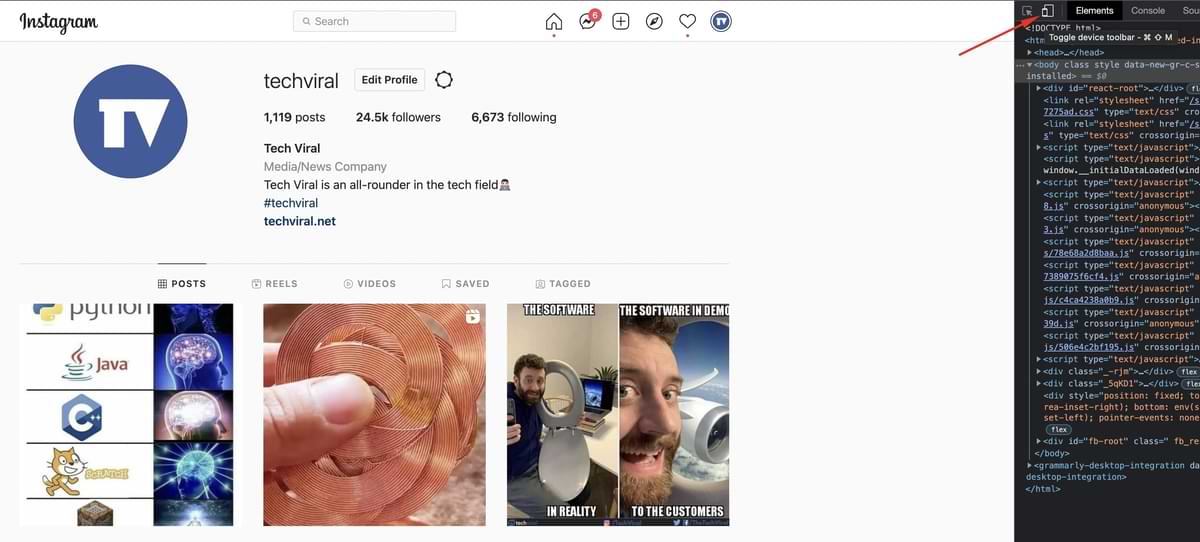 5. Now you will see the mobile interface and select any mobile model.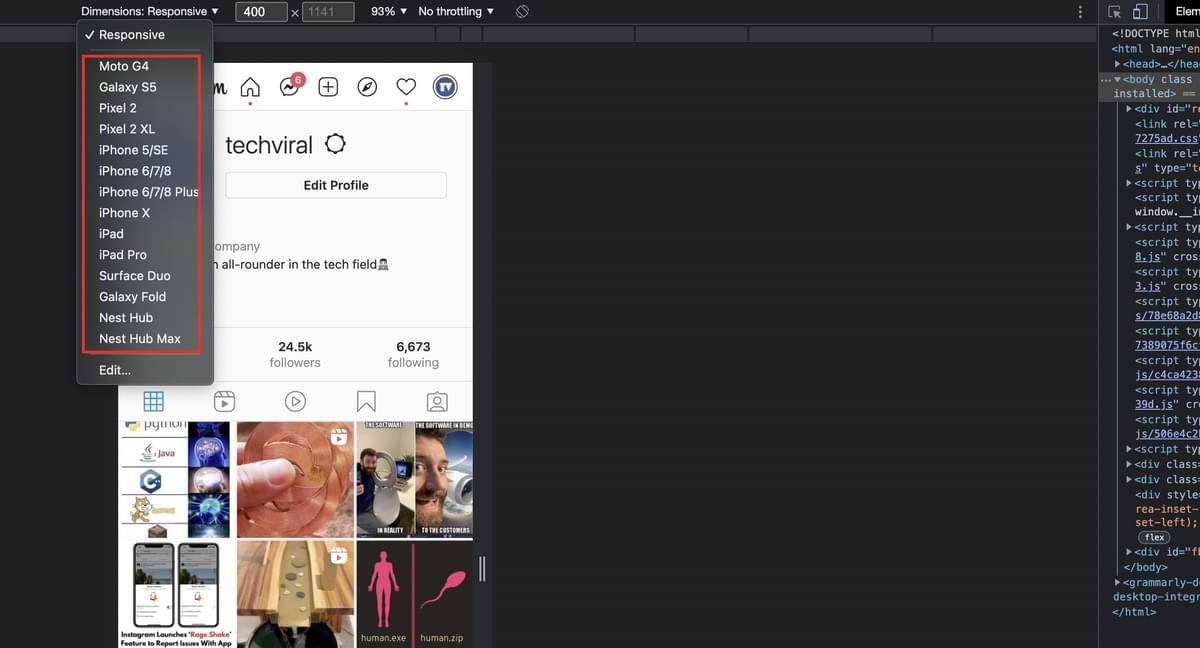 6. If you cannot read the text, try changing the smartphone phone model from the drop-down menu.
7. If the upload button didn't appear, reload the webpage.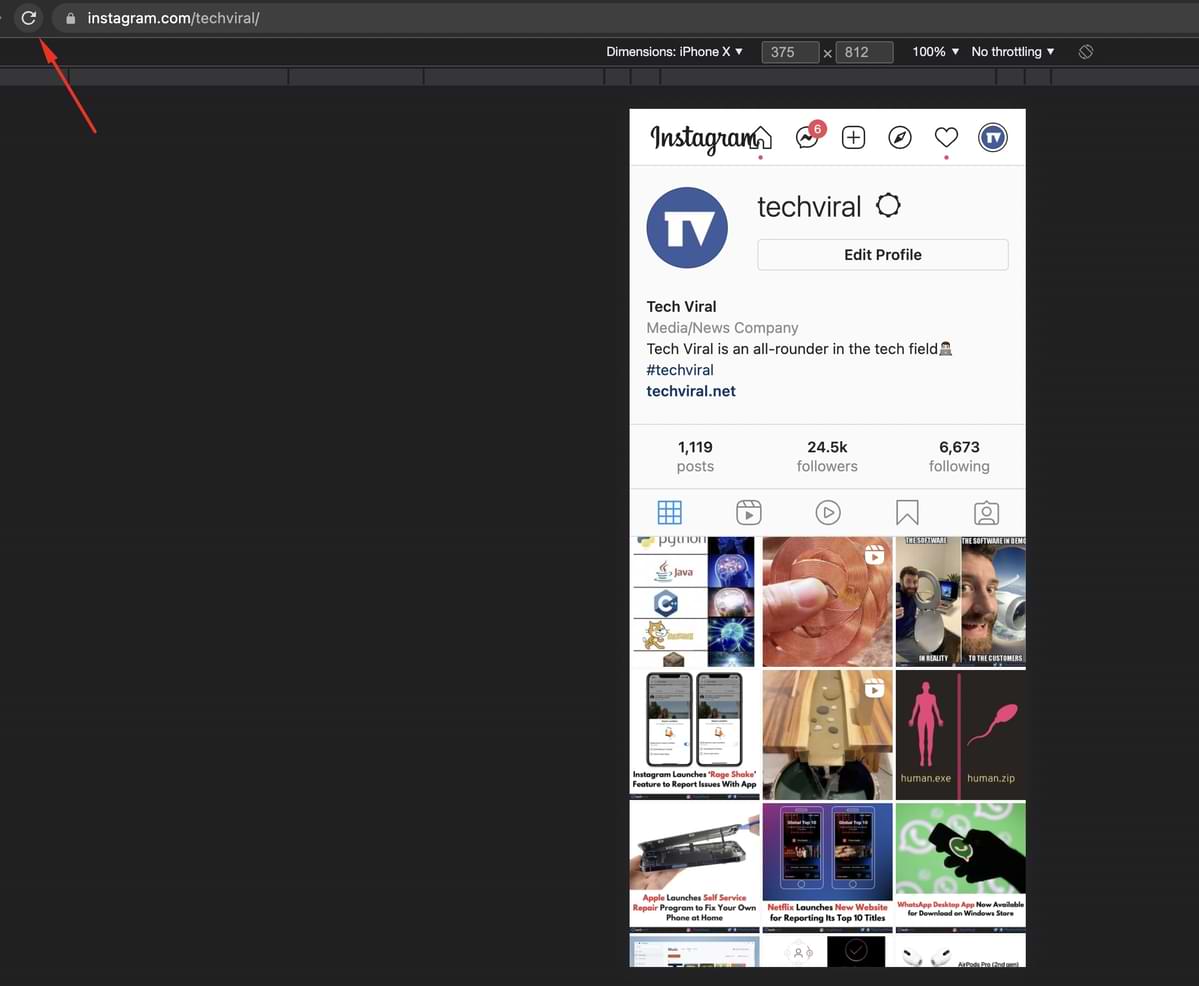 8. Now you will see a camera icon on the top-left corner. Simply click on the icon and browse the file you want to post on Instagram's story.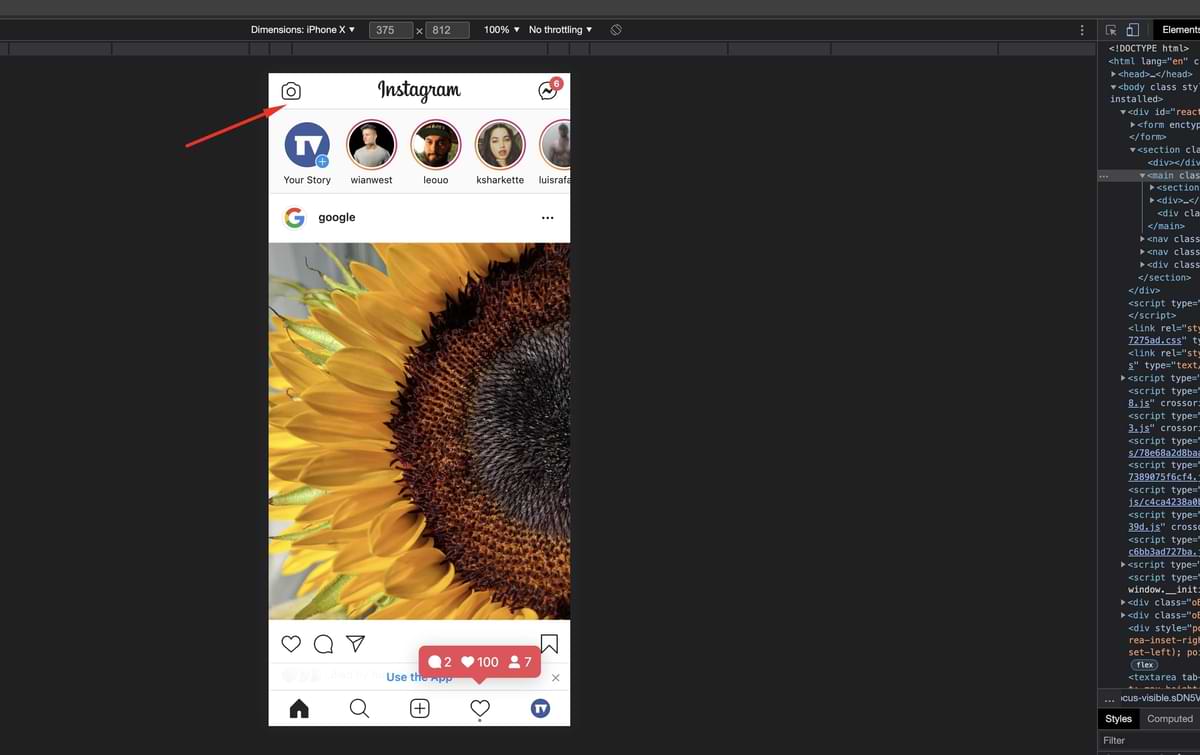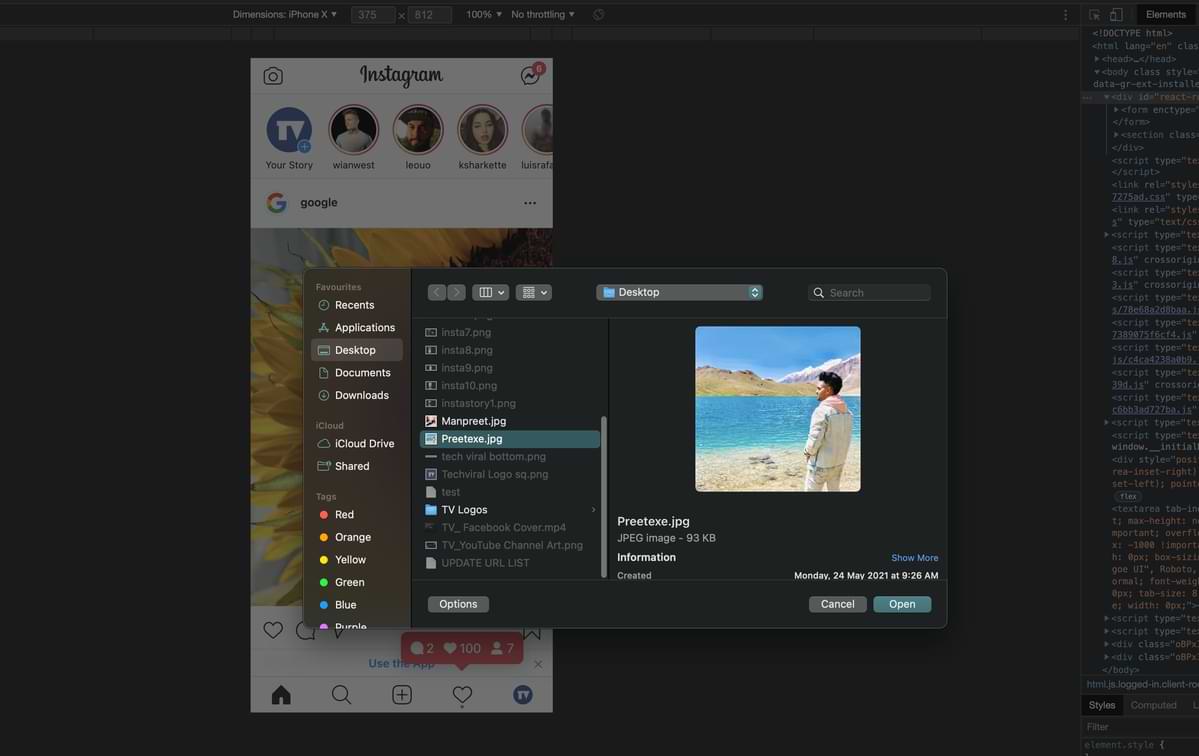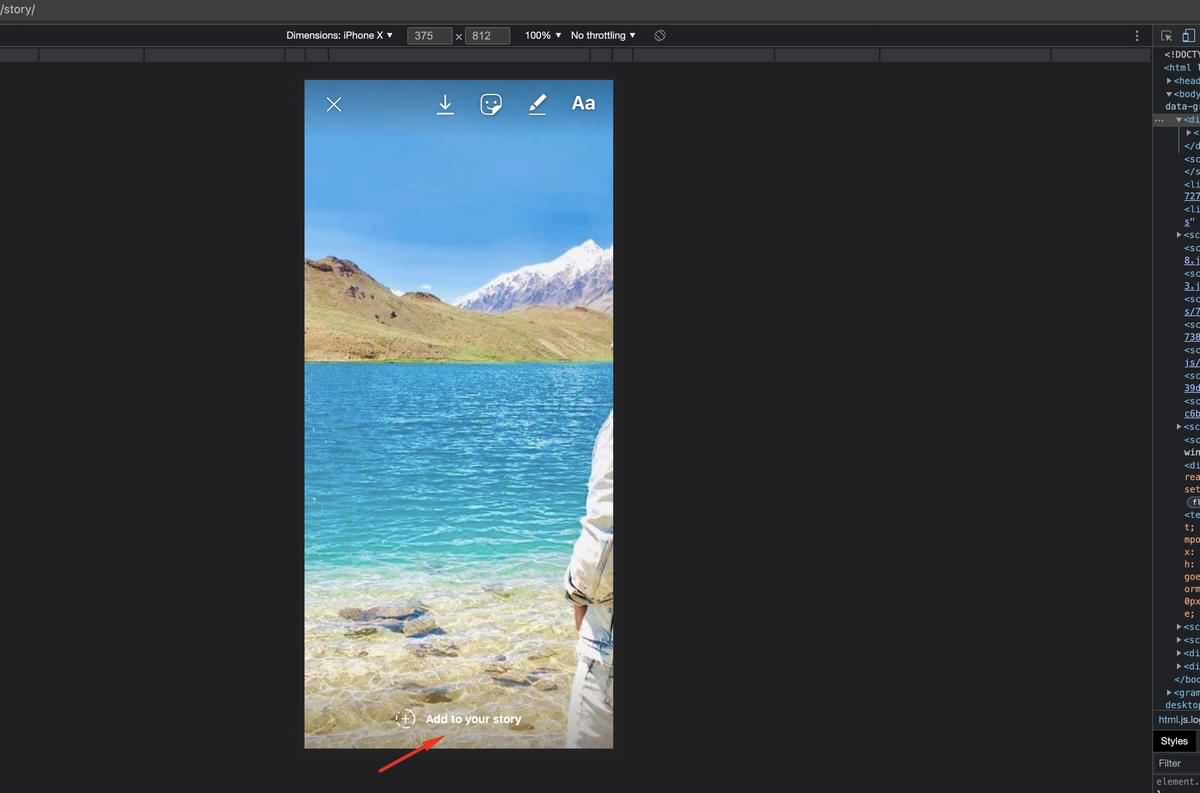 You can also upload any posts to Instagram from PC.
That's it! You are done. This is how you can post stories on Instagram from a PC.
So, this article is all about how to post a story on Instagram from a PC. I hope this article helped you! Please share it with your friends also. If you have any doubts about this, let us know in the comment box below.