Composing a single email is not difficult, as anyone can do it with a keyboard. But, the problem appears when you need to compose numerous emails with your hands.
Basically, home users don't need to compose many emails in a single day. Still, business employees, and working people, need to write hundreds of emails and handle them to carry forward various processes.
Process Email With Your Voice Using Astro
Therefore, we are here for businesses and working individuals with an awesome tutorial that will let you compose and process emails with your voice. For that, we will be using a third-party email client called Astro. Let's get started.
1. First, you must know that to use an Astro email client, you must have a  Gmail or Office 365 email account. If you own an account with these service providers, proceed with the process.
2. Astro separates the emails in your account with the AI feature into priority and other messages. You don't have to do anything to make these separations while the app judges this over time. However, users could also make selections for the priority contact.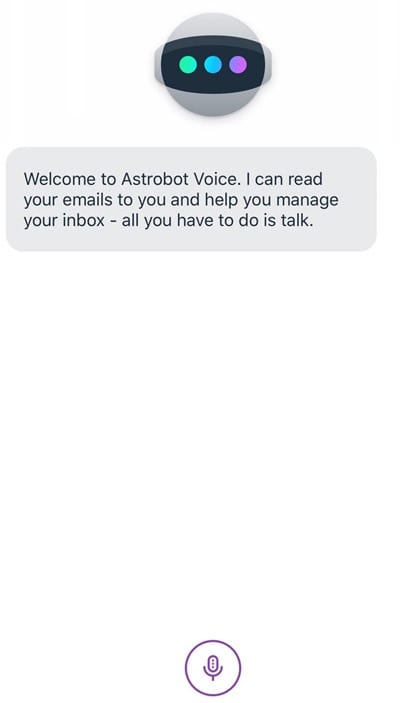 3. If you are using the Astro on the mobile, click on the robot Astro icon inside the app and then again tap on the microphone icon. This would activate the voice function of Astro.
Now you need to use voice commands to perform the email actions. You can execute commands for reading, deleting, snoozing, and replying to emails.
4. There are many other commands in Astro that you can use to make changes and perform actions related to email management. Surf through the app, and you would be able to write up the text, and emails, reply, hear the emails, etc.
So, these are some of the simple steps to process email with your voice using the Astro Email client. If you need more help on this topic, let us know in the comment box below.