Today we use many Google services in our daily life, like its search engine, Gmail services, Play store, and much more.
Now to login into the Google account, we use our username and password, and the person who is more mindful of security uses two-step verification where we generally put our phone number to receive verification codes, but what if we tell you that you can secure your Google Accounts with a USB security Key?
You can use your USB Security Key as a login device, and there will be no need to enter the password to login into any of your google accounts. You need to insert your USB into the computer, and you will be logged into your account.
Steps To Protect Your Google Accounts With USB Security Key
You will have to use hardware verification. So proceed with some simple steps below to implement this.
1. First of all, visit your account at myaccount.google.com. Click Sign in & Security, and you will be shifted to the next page.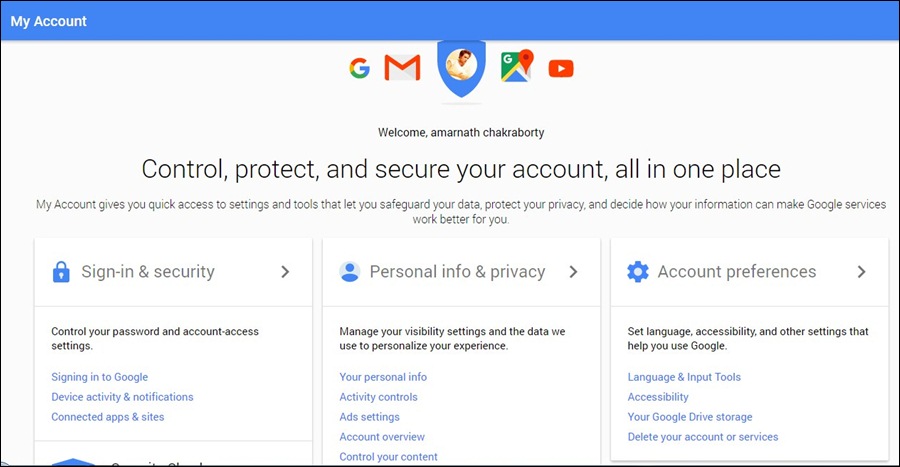 2. Now, you will find Two-Step Verification. Enable it if you have not enabled it till now.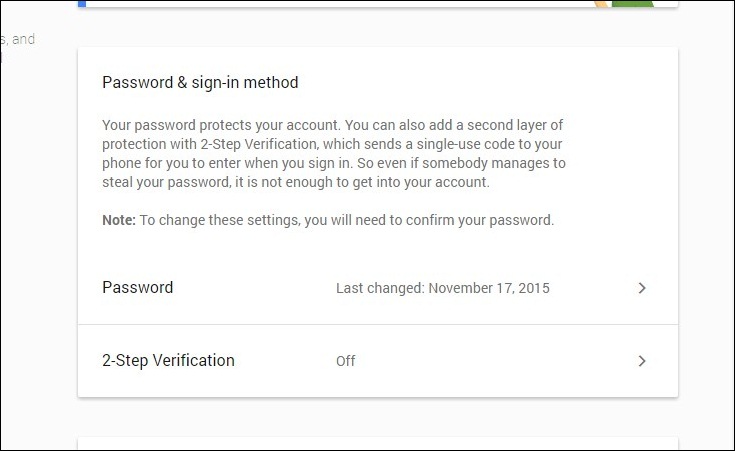 3. Click on Get Started and log into your account with the password.
4. Now enable this verification by confirming the code, and now you will see the screen like below.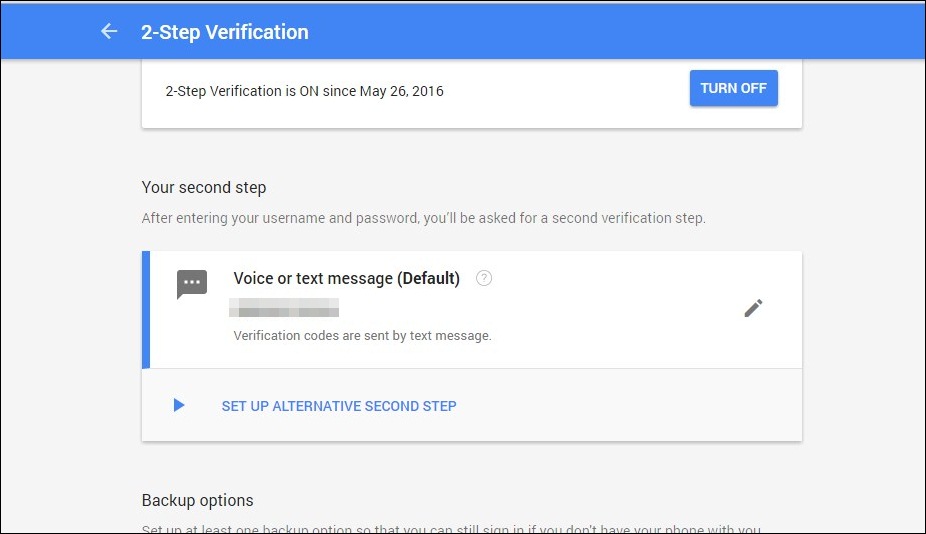 5. Click on Set up Alternative Second Step, select the Security Keys section, and then click on add security key.
6. Now click on the Register option and insert your USB drive. After registering, click the done button, and your USB Gmail verification will be activated.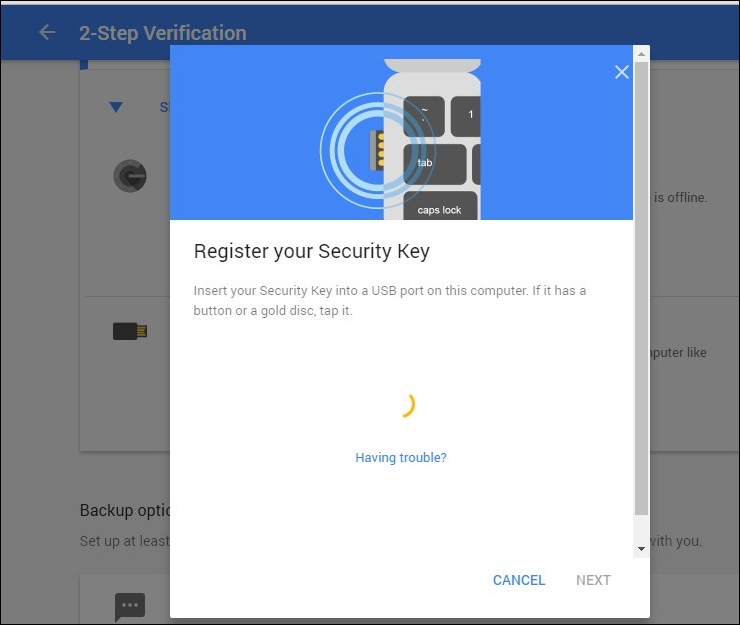 Now you don't need to confirm your message received on your mobile. Enter your username and password and insert your USB, and you can log into your account on any desktop or laptop.
So, the above guide is about protecting your Google Accounts with a USB security key. I hope you like our work, don't forget to share it with others too. Leave a comment below if you have any related queries about this.