Let's admit it, iPhones are the best device for recording videos and taking pictures. You can take amazing shots from your iPhones that match the level of premium DSLRs.
However, the problem you will face with recorded videos on iPhone is unwanted sounds. You may even wish to remove sound from a video you just downloaded from the internet.
So, is it possible to remove sound from iPhone videos? Actually, iPhone allows you to mute a video in easy steps; and you can do it without using any third-party apps. The Photos app for iPhone has a feature that lets you remove sound from any video.
Remove Sound from iPhone Video
Hence, continue reading the guide if you are looking for ways to remove sound from iPhone videos. Below, we have shared a few best ways to remove sound from video on iPhone. Let's get started.
1. Remove Sound from a video using Photos App
The Photos app comes built-in on iPhone, and it's made by Apple itself. The app allows you to browse, edit, and share picture-perfect moments. The app displays your photos and videos in an interactive zoomable grid.
The Photos app of iPhone has a video editor that can remove sound from any video. Here's how you can use that feature to remove sound from any video on your iPhone.
1. Open the Photos app on your iPhone and select the video you want to remove audio from.
2. On the top-right corner, select 'Edit'.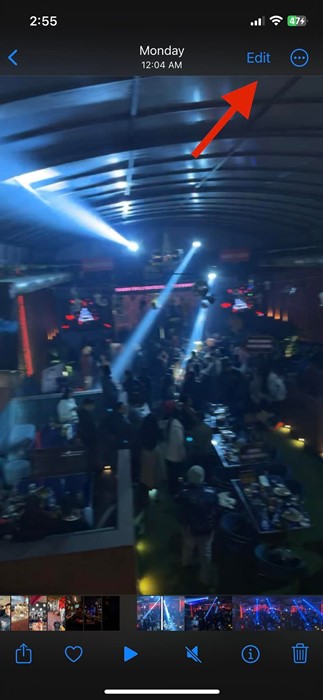 3. This will open the video editor. On the video editor, tap the 'Sound' icon to mute the video.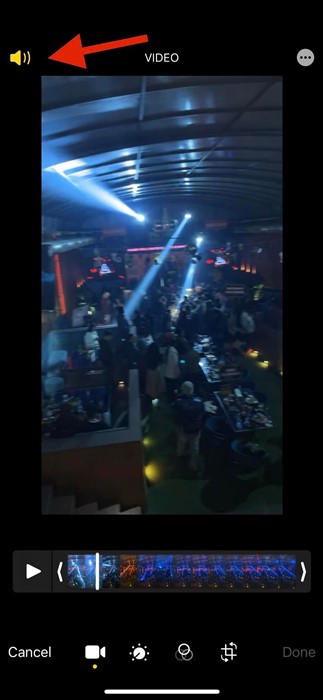 4. Once the sound is muted, the speaker icon will turn into mute.
5. Once done, tap on the 'Done' button at the bottom right corner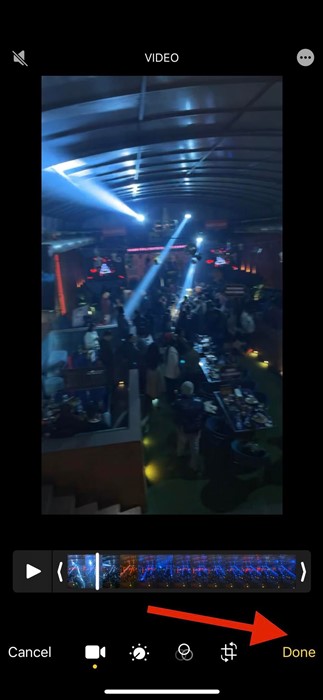 That's it! This will save your video without any sound. You can now share the video with your friends or on social networking platforms.
2. Remove Audio from Video on iPhone using WhatsApp
WhatsApp is a very popular instant messaging app; you may have already installed it on your iPhone. You can use the WhatsApp app as well to mute sound of any video on iPhone. Here's what you need to do.
1. Open WhatsApp and select any chat. Next, select the video that you want to mute. You can select the video from File Attachment > Video.
2. Before sending the video, you will get the option to edit it. You need to tap on the 'Sound' icon at the top-left of the screen.
3. This will change the speaker icon to mute. Once done, send the video to the chat.
4. Once the video is sent on a chat, long press on the muted video and select the 'Save' option. After saving the muted video, you can remove the original one.
That's it! This is how you can remove sound from iPhone video using the WhatsApp app.
3. Convert Videos to GIF
While this is not an appropriate solution, you can still consider this one. GIFs are created by looping multiple images. Similarly, videos can also be converted into GIFs.
You can use video-to-GIF converter apps for iPhone to convert your videos into animated images. The animated images will give you a feel of the video, but it won't have sound.
We have already shared a list of the best video to GIF converter apps for iPhone. Go through that guide and pick the video converter app that supports GIF as an output format.
4. Use Third-Party Audio Remover apps
Like Android, iPhone also has a handful of video editing apps that can remove audio from your videos. These apps are known as 'Audio remover apps' or 'Video mute apps'. Below, we have shared some of the best third-party apps for removing audio from video on iPhone.
Video Audio Remover is a premium app, but it works well. The iPhone app allows you to remove audio tracks from your videos easily.
You can input the video from your device in several ways; once imported, you need to remove the audio and export it. The app also allows you to export the video directly to the iPhone Photos app.
MP3 Converter is a top-rated audio extractor app on the Apple App store. This one is basically a video-to-MP3 converter that converts your video into MP3 format.
While the app is supposed to benefit the MP3 file format, it does have a feature that lets you mute or remove the audio. If you don't want to remove the entire audio, you can use the voice removal function to remove the background noise.
As you might have guessed from the name, Mute Videos is one of the most efficient iPhone apps to mute or remove video sound.
The app is extremely easy to use and isn't loaded with unnecessary features. The app is lightweight and only lets you mute sound on videos, trim sounds, export muted videos to a camera roll, etc.
Also read: How to Rename AirPods on iPhone, Mac, and Android
So, these are some of the best ways to remove sound from iPhone videos. If you need more help removing audio from video on iPhone, let us know in the comments. Also, if the article helped you, make sure to share it with your friends as well.