Now it is official that Samsung is going to launch its Galaxy S23 series on the 1st of February, and there are only two weeks left in it, but ahead of its launch, some major information came out regarding the Galaxy S23 Ultra's camera.
While the company is officially marketing its Galaxy S23 series smartphone to have high-megapixel and low-light camera capabilities, and this latest leak shows that Samsung is actually marking immersive upgrades in the camera system.
Samsung Galaxy S23 Ultra Camera Sample: All Details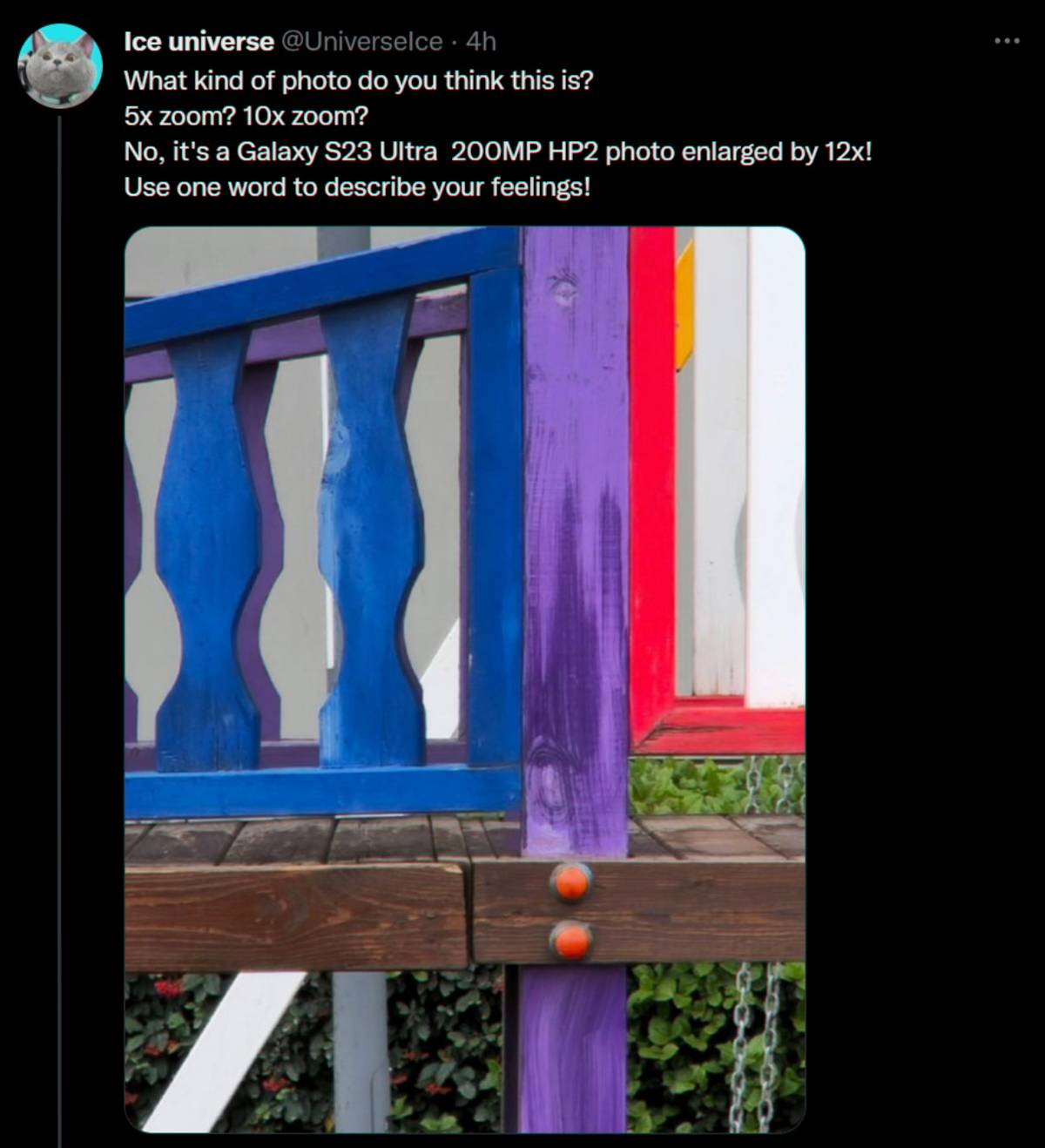 Every smartphone company wants their buyers to believe that having more megapixels in a smartphone's camera sensor improves the quality of captured pictures, and in some terms, it's actually true.
As Samsung was the first to unveil a 200MP sensor for smartphones, and it has officially revealed that the most expensive model from the Galaxy S23 series, Galaxy S23 Ultra, will have a 200MP HP2 sensor.
And a well-known leaker, Ice Universe, shared a camera sample on Twitter, which was captured by this 200MP sensor, and we also got one more detail, the S23 Ultra supports 12x zooming.
As he asked in the tweet that is this captured image is zoomed to 5x or 10x, but he unveiled that this sample image is zoomed to 12x zoom as the 200MP sensor allows it.
But the attention-grabbing point here is that this image is well-detailed and doesn't seem to be 12x zoomed due to its clarity, sharpening, and detailing. And he also noted that the image is natural.
You can also see this image above if it looks that clear in 12x zoom, so how it would look in normal zoom. With this sample, you can expect Samsung is really bringing huge upgrades in the camera system of this Galaxy S23 series.
Besides you can also check out all details regarding the launch event of the Samsung Galaxy S23 series.