The latest report suggests Samsung might be secretly working on a watch that possesses the capabilities of the projector, and the possibilities of it are higher as Samsung has already done it in the past.
It may sound crazy, but a decade ago, Samsung launched a smartphone called Samsung I8530 Galaxy Beam that had a built-in nHD projector, and it was the first smartphone company to do that.
And now, it would be the first company to bring the same capabilities to the smartwatch industry as it registered a new patent regarding it which is worth discussion, so continue it below.
Samsung's Next Galaxy Watch Would Have Built-In 'Projector' Here's Why
As spotted by Wareable.com, Samsung filed a new patent in February 2023, which shows the same concept of beam projection that the company used a decade ago, but this time it is for smartwatches.
You can see in the above image how it will work, the projector is going to be placed between the left edges if you see it from the front side, and it will beam the information on the back side of the hand.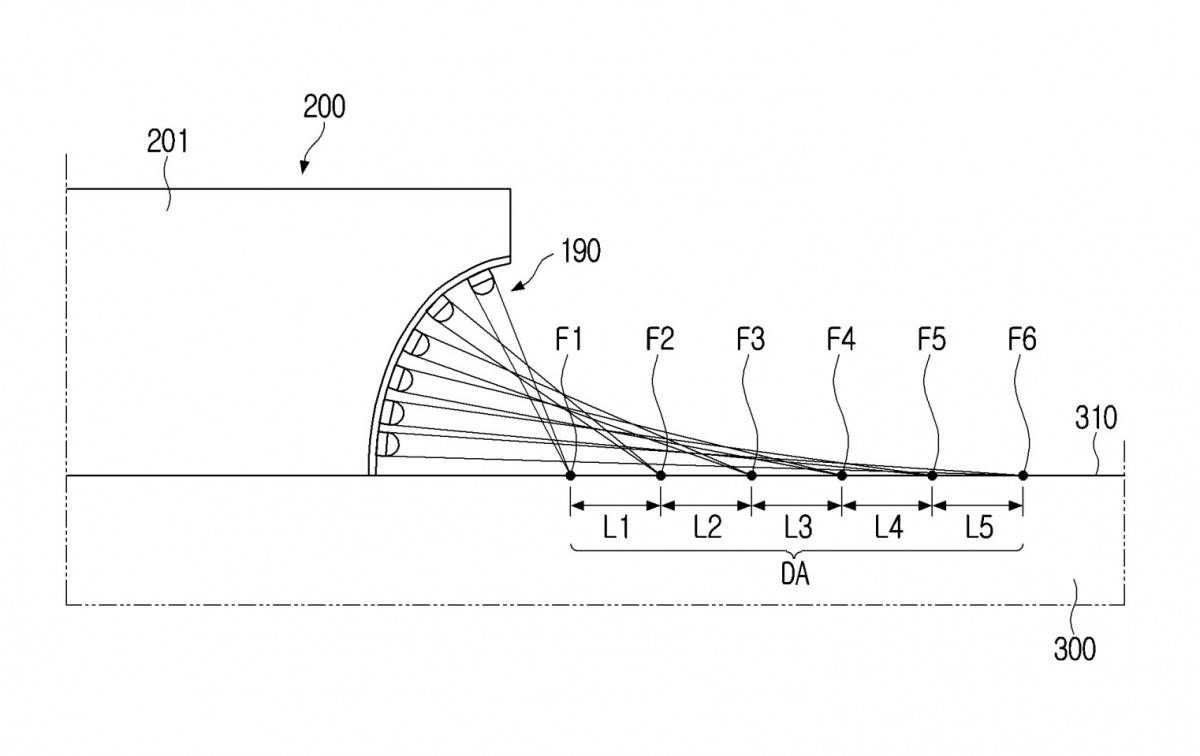 The report also noted a few descriptions from the patent, such as the smartwatch would have the capability of projecting the main screen, images, and videos.
And the projector will do it with the help of multiple lenses and LED emitters that are aligned in two or three separate lines so they will be able to project from curve to hand.
To know more about this, you can also check the official report that includes all its mechanism and work descriptions.
And there is a higher chance that Samsung will bring this built-in projector with its Galaxy Watch 6 series, which is expected to launch in the next six months, or we could also see the entry of new series in Samsung's smartwatch community whose marketing & promotion will highlight this feature.