We all know that we use Incognito mode to prevent saving our browsing history. While Incognito mode doesn't save the cache and cookies of the site you visit, it's not an alternative to a VPN, Tor, or Proxy.
At times, you may even want to save the browsing history even while using the Incognito mode. Maybe you want to check what other users search in the Incognito mode of your web browser in your absence.
Steps to Save the Browsing History of Incognito Mode In Chrome
There could be other reasons as well. Saving the browsing history in Incognito mode in Chrome is possible, but you need to install a Chrome extension. Here's how you can save the browsing history in Incognito mode in Chrome.
1. To save the web history in the Google Chrome web browser while in Incognito mode, you must use an extension. Just install the extension "Off The Record History" on your browser.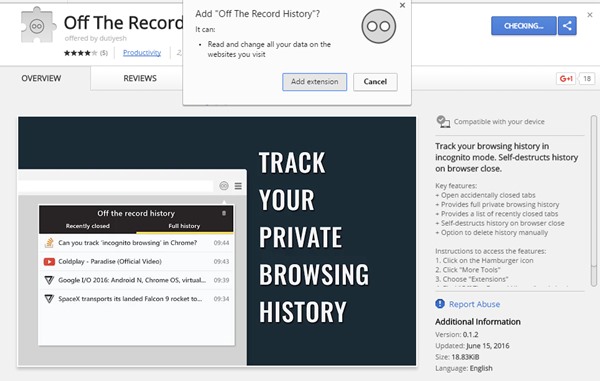 2. Once you have added the extension to your browser, you will have to set the extension to work even in Incognito mode. To make it work in Incognito mode, go to the address "chrome://extensions" and find the Off The Record History extension.
3. Click on the extension and select the "Allow in Incognito" checkbox. That's it! The web browser won't save the browsing history in Incognito mode, but the extension will.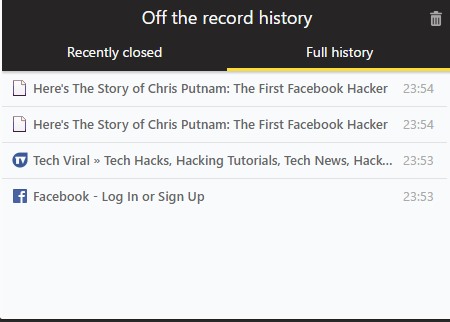 4. To access your browsing history, click on the Extension icon. You will see two tabs – Recently closed and Full History. You can check the Full history tab to find the incognito mode history.
So, this is the method by which you can easily save the web history even if the Incognito mode is enabled on the Google Chrome browser. If you need more help in saving the browsing history in Incognito mode in Chrome browser, let us know in the comments below.