Let's admit, sometimes it's annoying to see our Android's notification drawer filled up with useless notifications from different apps and games. Yes, you can always manage those notifications, but opening them one by one can be a difficult and tedious task.
So, what could be the possible solution to deal with such issues? In such a situation, it's better to save notifications and open them in your free time. So, in this article, we are going to share a method that would help you to save and back up notifications on Android.
Steps to Save and Make Backup of Notifications In Android
The method is quite simple and straight and you just need to use the simple app that will let you do so. So follow some of the simple steps given below.
1. Using Past Notifications
Well, Past Notifications is one of the powerful Android apps that could help you save missed notifications.
The app shows the missed notification right in the status bar. So you can check notifications that you have removed. Here's how you can use the Past Notification app on your Android.
Step 1. First of all, download and install Past Notification on your Android device.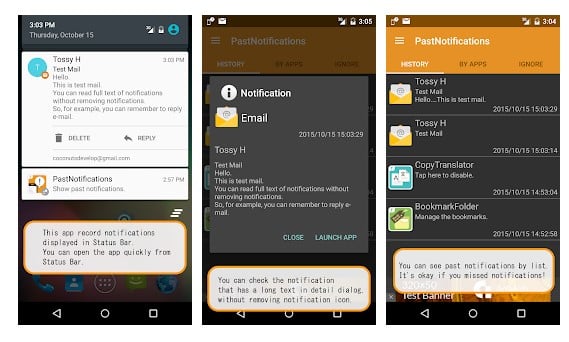 Step 2. Open the app, and you will see a pop-up that will ask you to enable the Notification Listener. There, you need to tap on OK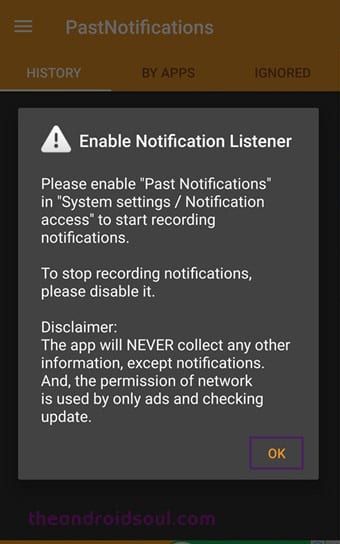 Step 3. Now you will be redirected to the Notification access screen. Here you need to enable the Past Notifications from the list.
Step 4. Press the back key, and you will be back into the app. Here you will find your current notification which will be listed in the history.
That's it, you are done! This is how you can use Past Notifications on your Android smartphone.
So, this article is all about how to save and make a backup of notifications on Android. I hope this article helped you! Please share it with your friends also. If you have any doubts related to this, let us know in the comment box below.