Over the years, email services had served as an easy contact option for people. As of now, there are hundreds of email services available on the web that anyone can register and use. Most of the email services were free, but they have limited storage options.
Out of all email services, Gmail seems to be the best option. Gmail is now the most popular email option available for Android, iOS, macOS, Windows, and the web. With Gmail, you can easily send & receive emails, send file attachments, etc.
If you have been using Gmail regularly, you might know that Google keeps adding new features to its email client to improve the user experience. Compared to all other email services, Gmail offers users more features and options.
For instance, you can easily categorize emails into groups; you can customize the interface as per your likings, you can enable the Confidential mode to send emails, etc. Recently, we found another great feature that enables users to add a passcode to their sent email.
Steps to Send Encrypted Emails in Gmail (Confidential Mode)
The new feature is a part of Gmail's 'Confidential Mode', and it helps users add an extra layer of security and prevent unauthorised access. In this article, we will share a step-by-step guide on how to send encrypted emails using Gmail.
Step 1. First of all, login to your Gmail account.
Step 2. Now on the left pane, click on the 'Compose' button.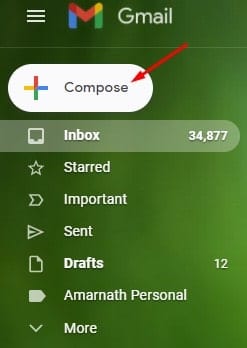 Step 3. In the email composition Window, enter the recipient's email address, subject, and the content of the email.
Step 4. Now you need to click on the 'Lock' button as shown below. This will enable the Confidential mode.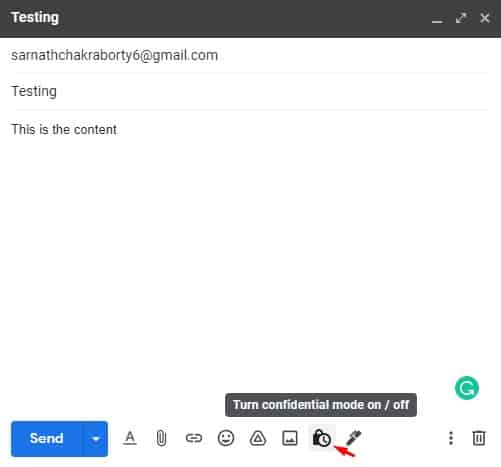 Step 5. You can set the expiration date for the email. Now on the Require Passcode section, enable the 'SMS Passcode' option.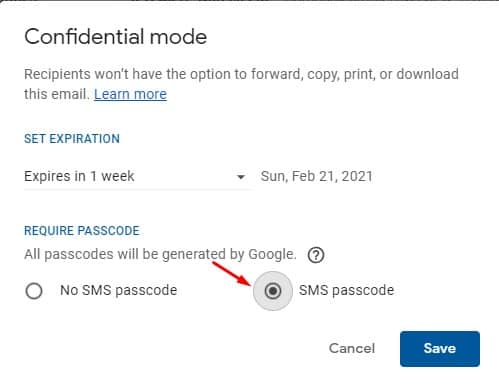 Step 6. Once done, click on the 'Send' button.
Step 7. Now you will be asked to enter the recipient's phone number. Make sure to enter the recipient's phone number.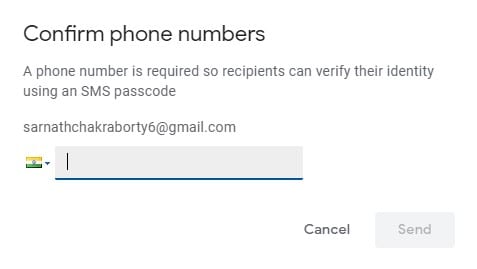 Step 8. The recipient would need to click on the 'Send Passcode' button to receive a passcode on their phone number.

That's it! You are done. This is how you can send encrypted emails on Gmail.
So, this article is all about how to send encrypted emails in Gmail. I hope this article helped you! Please share it with your friends also. If you have any doubts related to this, let us know in the comment box below.