Gmail is a mail service offered by Google. Sometimes we underestimate the safety and log in from other devices which develop the position of a high risk of getting our Gmail hacked. So, for extra safety and security, we are displaying 4 useful tricks that will help you to sign out from your Gmail account automatically
In reality, we can settle our Gmail account from being hacked quite easily. Very often when we are in office, College or in Friend's home, we sometimes log in and we neglect to log out the account from another computer in a hurry, this can lead to hacking or misuse. The very fundamental thing we can answer for safer Gmail account is to stop logging in from the other's computer, who comprehends? the intention of other people? Therefore, for extra safety and security, we are displaying 4 useful tricks that will help you Sign out from your Gmail account Automatically.
How To Sign Out From Your Gmail Account Automatically 
Here we have stated some ways to log out from the Gmail Account automatically. As soon as you leave your account it will be logged out.
Also Read: How To Send Large Files To Anyone Through Your Email Address
Method 1. Verifying Your Account Using 2 Step Verification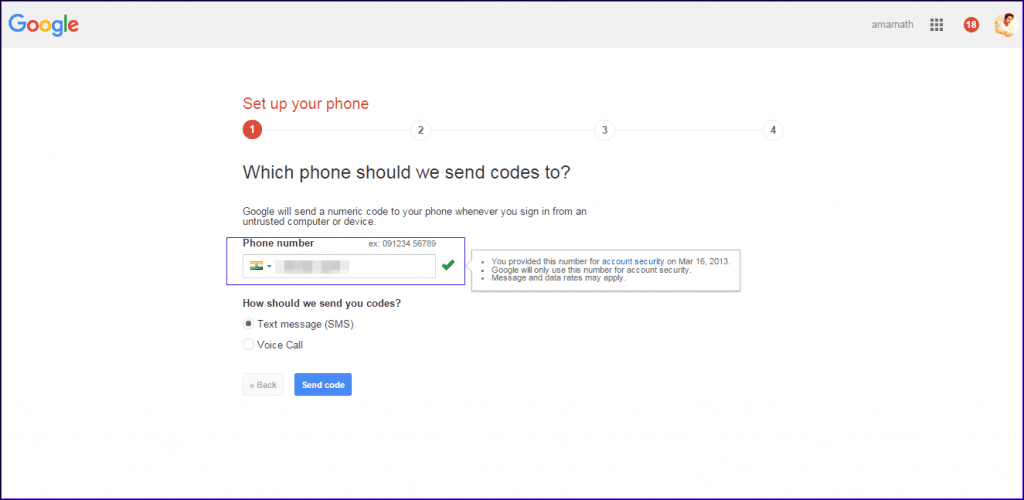 It is the most widely used characteristic that is provided by Google itself, the name of this feature is 2 step Verification, in these, you have to verify mobile number to your account and the verified number will start getting code each time you want to login to your Gmail account it will ask you for verification code, the code that you get in your verified number should be established here in order to access Gmail. It is a good and secure method. You can set up your phone number from here.
Also Read: How to Extract Email Addresses from your Gmail Messages
Method 2. Sign Out From All Other Web Sessions 
You have a nice feature in your Gmail account, it might be a tricky step. You simply need to log in to your Gmail account and you will see a 'Last Account Activity: x minutes Ago', And there you have to click on detail.
After you had clicked on detail link, then you need to click on "Sign out all other sessions" If you have a doubt someone is using your account you can do this step it will sign out all the other sessions of your account.
Also Read: How To Scan Files & Url Without Any Antivirus Installed
Method 3. Using RUN Command To Sign Out From Your Gmail Account Automatically
This one will remove your browsing history as soon as you close the browser, this makes sure that no one sees or uses your history if you are sharing the same computer, you have to Search inetcpl.cpl in run menu there you will get Internet properties menu there you have to select 'Delete browsing history on Exit' and then OK.
Also Read: How To Increase RAM Using USB/Pendrive In Windows 8 & 10
Method 4: Using Chrome Extension
Auto Logout extension automatically logs you out of all logged in accounts upon closure of all browser windows in case you forget to sign out. This extension is recommended for use in shared computers to keep different accounts safe. You just need to add the extension. What this extension does is, it simply logs out from websites once you close Google chrome. That means you have to log in every time you open up your Chrome browser.
These are few tricks that enable automatic sign out Process in your Gmail account. If you have some other tricks please feel free your thoughts to share with us in a comment. Do share these methods with your friends too!