Finally, you can change your username on Snapchat. The most popular social media app is bringing an update later this month which will bring the change.
The new feature on Snapchat will be available for both iOS and Android from 23 February. So, now you don't need to create a new account just to get another username.
Since the app was launched in 2011, changing the username feature was the most requested feature.
Now You Change Snapchat Username Once a Year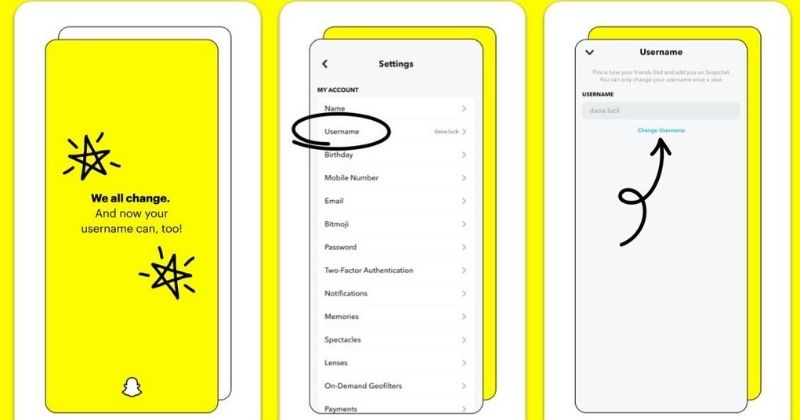 Currently, the app doesn't allow you to change the name. The username on Snapchat is set when you have created the account; after that, you can't change the name due to security reasons.
Snapchat explained,
'When we first launched Snapchat in 2011, we structured our platform around accounts with unique usernames, much like email accounts at the time."
How to Change Username on Snapchat?
The process of changing the username is easy. Follow the steps to change Snapchat username:
Click on the Bitmoji icon at the top right corner of the camera and visit the profile screen
Tap on the gear icon, and select "Username."
Select the option "Change Username."
Click on Next, that's it! Your name has been changed successfully.
According to Snapchat, changing a username will not impact your contacts, snap code, memories, or snap score.
However, there are a few limitations while changing the name on Snapchat. The social media app allows you to change your username once a year. Moreover, if the username has been picked by someone else or by yourself in the past, then you can't use that name.
So, if you want a name that's already registered and inactive, it won't change. And, when you change your new username, the old one is completely gone. This feature was earlier available for Australian users.
Also, the app will soon start showing ads on stories, with which the creators will earn money. This feature is being tested in the US with a small group of creators.