Snapchat, the popular image-sharing application, is now used by teenagers and young adults. When it was first introduced in 2011, it created quite a stir among youths worldwide.
Due to its uniqueness and awesome features, it has gone viral soon after its launch. Unlike all other similar apps known for their communication features, Snapchat is mainly known for its unique concept.
Its platform lets you take pictures (snaps) with many photo filters and send them to users. When the app was first introduced, it was limited to only mobile devices, but now the company has launched its web version that can be used from a computer.
What is Snapchat Web?
Snapchat users have always wished to have a desktop app or a web version to keep their conversation going. Snapchat knows this well and has recently introduced its web version.
The Snapchat Web is a new way for users to stay connected through their cameras while at their computers. Snapchat's web version is very similar to WhatsApp's web version, where you get to use all features of the web from PC/Laptop.
Is Snapchat Web Free?
When Snapchat for web was first introduced in 2022, it was only available to Snapchat+ subscribers. That means you have to pay to use Snapchat on PC.
However, after receiving user recognition, the company made Snapchat for Web free. Currently, Snapchat for web is available for all users worldwide, and there's no need to pay for a Snapchat+ subscription.
So, regarding your question, 'Is Snapchat web free to use', YES! Snapchat for Web is 100% free to use; you just need an account credential to get started.
How to Use Snapchat on PC?
If you are a Snapchat user and looking for ways to download the Snapchat app for PC, you need to use the web version. Unfortunately, Snapchat doesn't have any official application available for PC/computers.
Hence, you must rely on the Snapchat web version or use Android emulators to download & install Snapchat on your PC. Here are the best ways to run Snapchat on PC.
1. Use Snapchat for Web
It's easy to use Snapchat for web on a computer/laptop. You need to follow some of the simple steps we have shared below.
1. First, open your favorite web browser and visit https://web.snapchat.com/
2. Next, click on the 'Log in to chat' button.
3. Now you need to log in with your Snapchat username and password. Once done, Snapchat web will ask you to confirm the sign-in using the Snapchat app on your phone.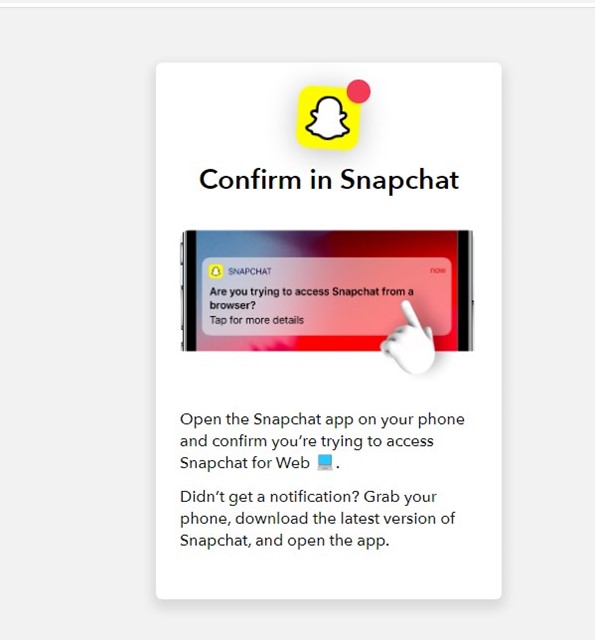 4. Simply open the Snapchat mobile app and on the confirmation prompt, tap on the Yes button.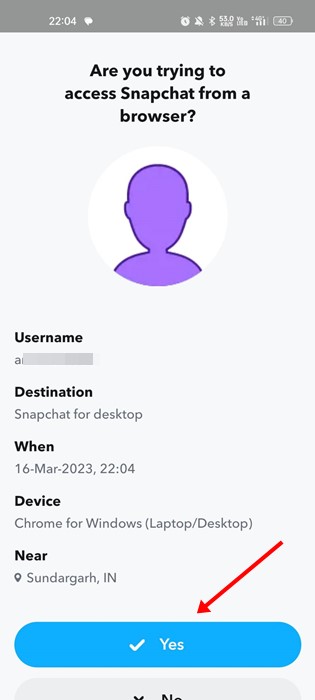 5. Now you can use the web version of Snapchat.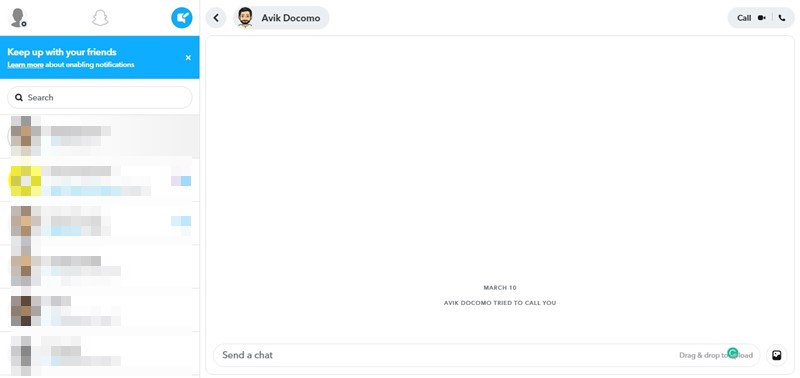 That's it! That's how easy it is to use Snapchat for Web on a computer.
2. Run Snapchat on PC via BlueStacks
BlueStacks is one of the popular Android emulators available for PC. You can emulate any Android app or game on your computer or laptop.
Compared to other Android emulators, BlueStacks provide better speed and app compatibility. Here's how to run Snapchat for PC with BlueStacks.
1. First, download & install the BlueStacks emulator on your PC.
2. Open the Google Play Store icon and log in with your Google Account once installed.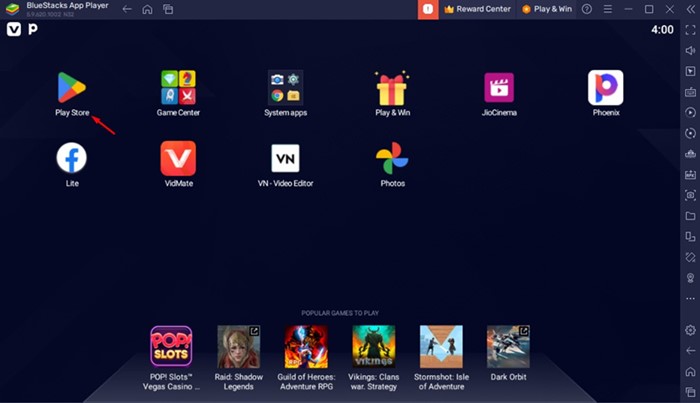 3. Next, on the Google Play Store, search for 'Snapchat' and open the app listing.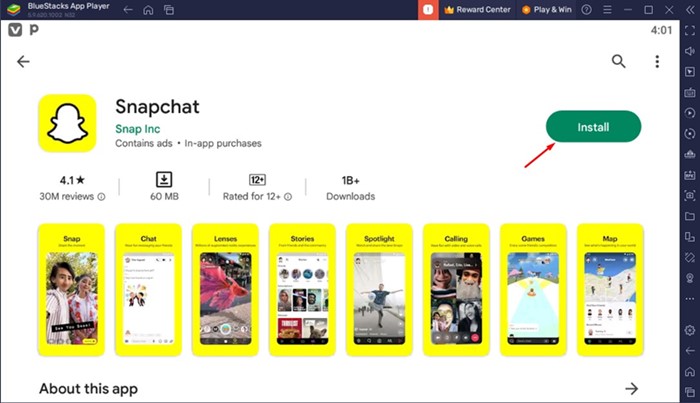 4. On the next screen, click the 'Install' button to install the Snapchat app on your PC.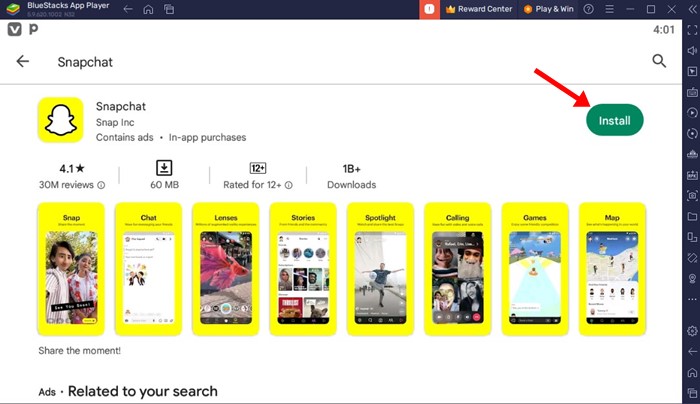 5. Now, whenever you want to run Snapchat on your PC, run BlueStacks and click on the Snapchat application icon.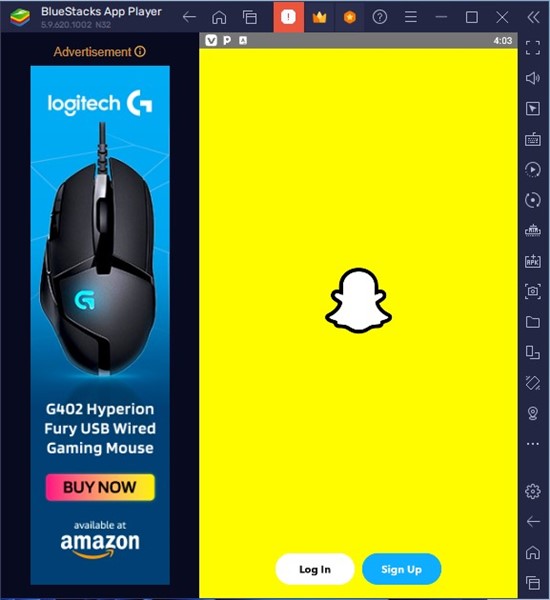 That's it! This is how you can download & install Snapchat on PC using BlueStacks.
Snapchat Login for Computer/PC
There are many other ways to log in to Snapchat on a computer. We have shared a detailed guide explaining all ways to login to Snapchat from a PC.
So, follow our guide, Snapchat Login on Computer, to learn how to use Snapchat on Windows & MacOS.
So, that's all about Snapchat for Web and how to use it on a computer or PC. If you need more help in using Snapchat web version, let us know in the comments below. Also, if the article helped you, make sure to share it with your friends.