[dropcap]H[/dropcap]ave a look at the guide by which you can easily Secure your device from the USB public charging ports that can steal your device data while charging, using the 5 simple ways that you can use conveniently. So have a look at the complete guide discussed below to proceed.
Today hacking is a pretty constant thing in our virtual world and hacking is now most prevalent in the computers and smartphones. And hackers can find lots of ways to hack into your device as that can be either through the hardware or from the software. you need to be aware all the time so that you can make your data security to be in the wrong had. Being a Certified Ethical Hacker I better understand the ways that hackers can use to steal your data and that is the reason I keep on sharing numerous guides that can help you to secure your data. I have discussed lots of possible ways that hackers can use and the methods to secure those loopholes. And today I'm going to explain the guide to secure your data hack in the public USB ports as that is trending and hackers are using these public USB charging ports to hack your devices. I recently encountered this and that is why I'm writing this guide so that you guys should be aware of this. Well, there can be a number of ways to secure your device but I was looking for one of the convenient ways that anyone can use to secure your devices from this. So have a look at the complete guide discussed below to proceed.
Also Read: How to Secure Your Private Browsing with a Password on Android
How To Stop Data Breach from Public USB Charging Ports
Let me tell you the story that made me realize that hackers are accessing the data from these ports. Actually, my family was traveling abroad and to the Airport my brother charged his iPhone on the public USB port. I noticed that the charging was quite slow and also the apps processing speed suddenly slow down. I removed the charger and gave him my Power bank. Then I analyzed the logs of that iPhone after coming home and found that the file's access was requested and also the data copier scripts was there means someone must be using those ports to access the data from the connected device. And then I researched over this to get some methods by which we can secure these things and luckily I got one convenient method that I'm discussing below. So follow the below to proceed.
Also Read: Best Android Hacking Apps And Tools Of 2019
Methods To Stop Data Breach from Public USB Charging Ports:
#1 Using Charge-Only Adapter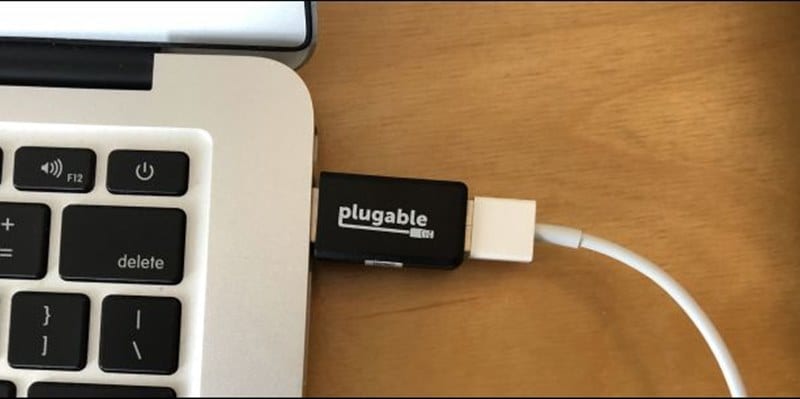 This is one of the advance and trending methods that most of the security researchers and business guys are using to secure their data breach from the public USB hubs. If you regular charge your devices from the USB ports then you must go for purchasing this device as this is one security wall that is between the hackers access and your device charging and it only allows the charging not the data transfer and you can be sure that your device is only getting charged not in the danger of data breach.
#2 Using Portable Power banks/Charger
This was the way that I used to secure my brother's data breach. Like I usually keep this with me, you can also make that habit of keeping the power bank with you that you can use anytime without worrying about the power slots and USB slots to charge your device. Also, nothing is more secure than using your own accessories and devices. Also, these power banks are very affordable and you can recharge them from the public ports as there is no data inside them and its the win and win condition.
#3 Using your Own Charger
One of the best options is to always use your own Adapter and cable and plug it to any of the Ac output as that will not cause any data breach as your charger will only consume AC power not any signals or scripts that can lead to your data breach. Also, don't give your adapters to others as they can replace that with the hacking one as no doubt that is rare but it is seen in some of the cyber cases.
Also Read: 15 Best YouTube Channels To Learn Ethical Hacking 2019
#4 Create Different Passwords For Each App
Well, creating a different password for each app like Facebook, Instagram, Twitter etch would minimize the risk of such data breach. Not just Juice jacking, but creating different passwords for each app will improve the overall security. Even, setting up different passwords for social networking sites is not enough because they can still be hacked. So, if possible turn on the two-factor authentication too. This little thing plays a huge role in preventing a data breach.
#5 Power off the phone before you charge
Let's just admit that we deal with lots of situations in our life. And we have already dealt with such situations where we have no choice left apart from using public charging USB Ports. So, if you have no other choice apart from using public charging USB Ports, make sure to power off the smartphone before you charge. Several research has shown that powering the device off doesn't expose any data.
So above are the 3 possible ways by which you can easily secure your device from the data break from the public USB ports that are there to access your files and can also spy on your through the connected devices. Hope that you might be liking the information given in this article if it is so then please try to share it with others too. Also, share your suggestions and opinions regarding this content by using the comments section below. Your indulgence in our work is really grateful to us, keep supporting us and we would be always coming up with all new amazing information. At last but nevertheless, thanks for reading this post! And if you have any topic in the mind that you want us to write then please share with us so that we can work on it for you and you can explore the things better with us.