In this post you will see the list of top 10 richest billionaires in technology sector. You will know their net worth and all brief info about them. Net Worth of below 10 billionaires are real time.
The World's Top 10 Richest Tech Billionaires of 2019
#1 Bill Gates
Net Worth: $76.2 Billion
Bill Gates, the owner of Microsoft has a net worth of 79.6 billion dollars. Since the launch of Microsoft in 1975, he has donated billions of dollars towards charity.
---
#2 Jeff Bezos
Net Worth: $50.5 billion
Amazon.com's founder is 2nd richest tech billionaire. He is the founder of world's largest internet retail site "Amazon". Amazon was founded in 1994 by Jeff Bezos in his garage, similar to the origins of Google and Apple.
---
#3 Lary Ellison
Net Worth: $42.7 Billion
Lary Ellison is a programmer, businessman and philanthropist. Ellison launched "Database Vendor Oracle" in 1977. In June 2015, Ellison declared that Oracle is expanding its cloud computing business in order to compete with Amazon.com's Web Services Unit.
---
#4 Mark Zuckerberg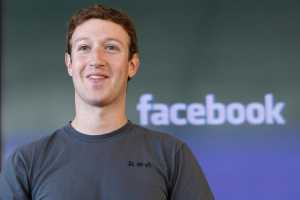 Net Worth: $41.3 Billion
Owner of social networking giant, "Facebook" which is now having 1 Billion users and is the youngest tech billionaire aged 31. He founded "Facebook" at Harvard University in 2004.
---
#5 Larry Page
Net Worth: $36.2 Billion
Larry Page is a computer scientist who co-founded Google with Sergey Brin on September 4, 1998. In August 2015 he stepped down as Google CEO and handed over his CEO post to "Sundar Pichai".
---
#6 Sergey Brin
Net Worth: $35.4 Billion
Google's Co-founder, Sergey Brin is among top 6 richest tech billionaires. Sergey Brin who is now president of Alphabet Inc, the parental company of Google Inc. He is slightly behind his partner, Lary Page.
---
#7 Steve Ballmer
Net Worth: $23.8 Billion
American Businessman who was the CEO of Microsoft from January 2000 to February 2014 and now he is the owner of "Los Angeles Clippers" which is a basketball team that he purchased for $2 Billion.
---
#8 Jack Ma
Net Worth: $21.7 Billion
A Chinese businessman, Jack Ma who founded the e-commerce site "Alibaba". He has made numerous deals, investing in movies like "Mission Impossible-Rogue Nation" and launching an online portal with US department store 'Macy's.
---
#9 Michael Dell
Net Worth: $18.3 Billion
Michael Dell, who is the founder of the "Dell" ranks 9 in this list. He is the current chairman and CEO of Dell. In October, Dell made drastic move to become much bigger company by acquiring "Data Storage Firm" EMC for $67 billion.
---
#10 Laurene Powell Jobs and Family
Net Worth: $16.9 Billion
Laurene Powell Jobs who is the widow of Apple's Founder "Steve Jobs" has accumulated a fortune of $16.9 Billion since her husband died of pancreatic cancer in 2011.