Messenger is a great app for chatting with Facebook friends. The application is available for Android and iOS and can also be accessed from a desktop web browser. While Messenger offers you every feature you need for improved communication, a few things are still not under your control.
For example, many users see the 'This Person is Unavailable on Messenger' text in their inbox. If this message appears in one of your friend's chats in Messenger, it means you can't send that person a message.
However, have you ever wondered why you could not contact a person? And why the message appears in the first case? This article will discuss the 'This Person is Unavailable On Messenger' message and how to get rid of it. Let's get started.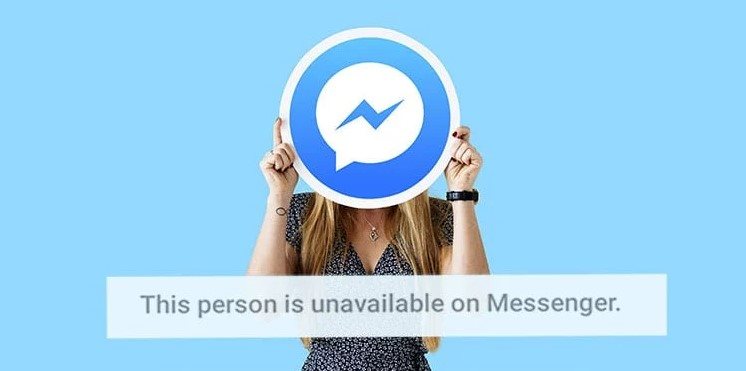 Before looking into the solutions, knowing why the message appears on a Messenger chat is recommended. Below, we have discussed possible reasons for the 'This person is unavailable on Messenger' message.
1. Facebook is experiencing a technical problem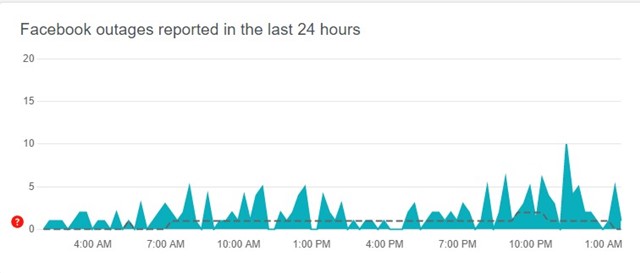 Like every other social networking site, Facebook can also get into trouble. Occasionally, the servers of Facebook can be down for maintenance.
And if you try using Messenger during a Facebook outage, you are bound to face problems. You can use sites like Downdetector to check if Facebook has any technical problems.
For more information, you can check Facebook's Twitter handle. If both sources tell you that there's a technical problem on Facebook, you must wait until the issue is resolved.
2. The person's account no longer Exists
If there's no problem with Facebook's server, this means that the person's account you are trying to send a message no longer exists.
Now there could be various things to justify 'No longer exists'. Maybe the person has deactivated the account, or Facebook has blocked them for violating its policies.
However, there's no direct way to determine whether the account has been terminated by Facebook or is deactivated. You can only ask one of your mutual friends to check the person's account.
If others see the same message, chances are that the account has been banned or deactivated.
3. You have been Blocked
If you feel that the person hasn't deactivated the account, then you have been blocked. 'The Person is unavailable on Messenger' mostly appears when someone blocks another user.
Facebook offers everyone an option to block another user. And when you block someone on Facebook, you can't communicate with them. You won't be able to open the profile link, check their photos, etc.
The best way to confirm whether you have been blocked is to open an Incognito window and search the person's profile link. If the profile is available, you are blocked. However, if the Incognito window returns with a broken link, the account is unavailable on Facebook (Deactivated or Terminated).
There are multiple ways to confirm whether someone has blocked you on Facebook. Another best way is to ask your mutual friend if they can see the person's profile.
4. You Blocked the Person
This can happen, especially if you are new to the Messenger app and don't know how to use its feature. A user can block a friend accidentally, and you will see the same error message if it happens.
If you have blocked the person on Messenger, you will see a different message on the chat 'You can't message this account'. You need to unblock the user and send a message if you see this.
If you don't know how to unblock someone on Messenger, follow our guide – How to Block/Unblock Someone on Messenger. In that guide, we have discussed easy steps to block or unblock someone on Messenger.
If you have read the reasons carefully, you may know that 'This Person Is Unavailable on Messenger' is not an error message.
It's just a message that states that you can't send a message. For example, if someone blocks you on Messenger, you can send them a message only when they unblock you. Similarly, if Facebook is facing a server outage, you must wait until it gets fixed.
If Facebook terminates the account due to violating terms & conditions, you can't do anything here. And if you see the 'You can't message this account' message on the chat, you need to check whether you have accidentally blocked the person.
If the chat is showing 'This Person is Unavailable on Messenger' but not blocked, there may be some problem with Facebook.
Maybe there's a glitch or a bug that's showing the message. You can log out and log in to check if the problem is resolved.
You need to contact Facebook's Support Team if the problem is still not resolved. The support team of Facebook will look into the issue and will fix the problem. However, the support team may take some time to fix the problem. You can check out this page to report a bug.
So, this guide is all about what does 'This Person is Unavailable on Messenger' means and how to get rid of it. We have shared all possible reasons why the message appears. If you need more help understanding the Messenger error message, let us know in the comments below. Also, if the article helped you, share it with your friends.