The top 10 iOS Application helps users to live life quickly so that work can be done at the time it needs to complete; the top 10 below explains the reality features in short.
Apple's iPhone App Store has more than 1.5 million models of an application, so much application is dazzling, I do not know how to start, but for this top 10 application, some of the App is very practical.
If they can be put to good use, you can do your work and life more efficiently. The following recommended 10 easy-to-use applications popular in iPhone iOS devices, which the reader is referred to clearly understands.
Also Read: How To Fix Cydia Crashing Error After Pangu9 Jailbreak iOS 9
Top 10 iOS Applications in 2015 That Made Your Life And Work Easier
1. Unlimited upload photos in Google Photos
Google album or Google Photos can be used for unlimited photo storage capacity; users can upload unlimited photos or videos. It supports high-definition files; you can quickly print, share, and even transfer to Facebook and Twitter. Google also produces the album "HTTPS" as each photo-sharing link so that users can copy and paste pictures anytime, anywhere. Its operation is also a straightforward interface in functionality. Google has a feature to recognize the photo album of place and character and the classification.
2. Landmarks Friends From Foursquare
Foursquare is the one to provide a geographic App; users can publish to the Foursquare location from their phones, such as restaurants, shops, cinemas, or each MRT station; after the check-in point, you can see the exact place. What people check in?
3. Communication and contact colleagues and relatives tools such as the Messenger app
Also Read: Best iOS Emulator To Run iOS Apps On PC
Messenger communications software, in addition to the ability to send newsletters addition, Messenger users can also make calls or video calls. In addition, Messenger money can also be transferred to friends.
4. Popular Payment Platform as Venmo
It has social media features, allowing users to pay through the collection of smartphones. User payments every reason to a friend, you must fill out the payment procedure system and pay the amount to your friends, this helps parties to the transaction friends will see the deal, let a friend borrow money to repay and most interesting is the behavior between the dealer or parties.
5. Dropbox as Online Storage
Also Read: How To Make iOS 9 Faster
Dropbox offers an online storage service. As you all know, as long as the user's computer downloads and installs the Dropbox synchronization program, it will establish a "Dropbox" folder stored in this file will be on the network and file synchronization, users can upload and download files, and with others shared file or folder. In more than 500 companies, 97 percent of employees use Dropbox.
6. 1Password, the cross-platform account management application
1Password is cross-platform and can automatically login account management forms App. Account passwords can be saved and synchronized to cross-platform devices, such as Windows, Mac, iPhone, or Android, but all password information is still on a PC or backup to Dropbox.
7. Pocket is an extraordinary snapping tool
Also Read: How To Download And Install iOS 9 For iPhone And iPad.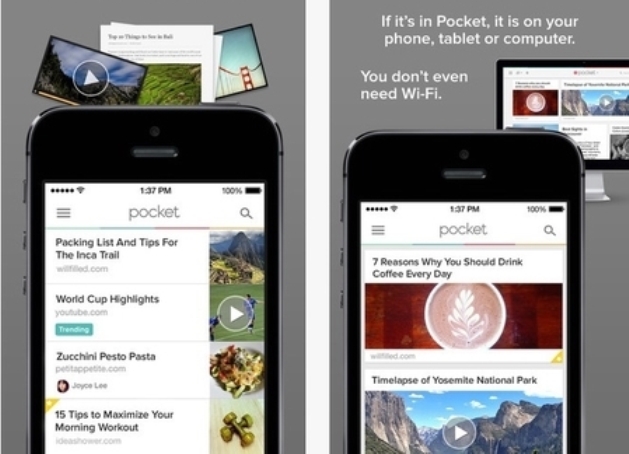 When they tour the Internet, they often have no time to want to browse Web pages or want to save some good articles or videos; as lons through the Pocket App, users can directly capture and save the page they like. In addition, Pocket also has Chrome browser extensions, captured data can be cross-platform synchronization use, and reading form of presentation, which is very convenient.
8. Sworkit A regular Body Fitness As Yoga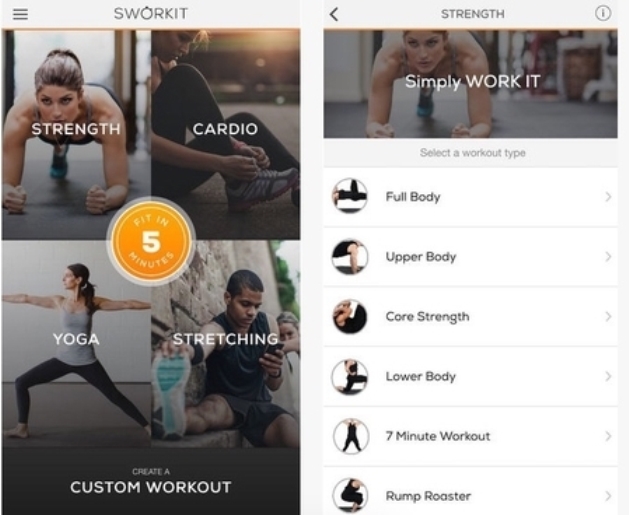 Yoga and stretching and other sports video commentary. Choose their training time and target, sport anytime, anywhere, without additional equipment.
Also, Rea Sworkit provides users a random fitness training regularly.d: How to Install iOS 9 on iPhone and iPad
9. Spotify is a music streaming application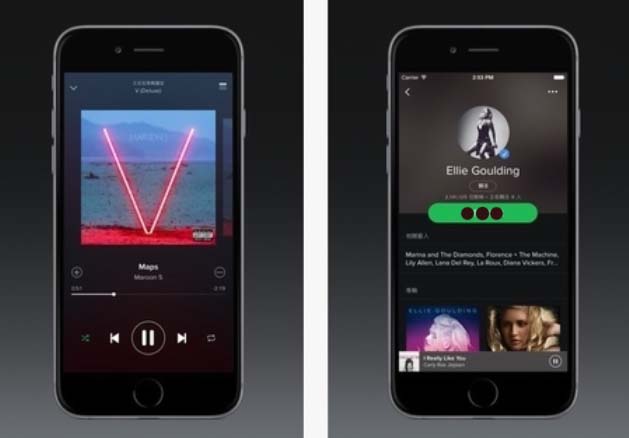 Sweden, the world's largest online music streaming service Spotify, allows members to listen to millions of songs for free on their phones. Spotify will automatically create a playlist when playing music and simultaneously display lyrics so that you can start playing music from a specific paragraph.
10. Mint a Personal Financial Management
Mint is connected with personal bank account debit and credit cards, allowing users to understand the latest individual financial situation and send reminders to let the user know how much money has been spent and how much is left.