There are two types of tracking attempts that tech & marketing companies do – Physical and Virtual Tracking. Physical tracking estimates your phone's location as you carry them. And virtual tracking is done to track sites you visit and the search engine you use.
The more you understand how your data is being collected, the more you will want to stop using your phones & computers. While it's almost impossible for all of us to ditch our smartphones & computer to avoid tracking, we should take preventive steps to minimize the number of tracking efforts.
The best way to start protecting your privacy online is by using a VPN service, Private web browser, or Tor Browser. Unlike VPN services that cost you, Tor Browser is free and can protect your privacy online, provided you know how to configure & use it.
What is Tor?
Before understanding the Tor Browser, you first need to understand what TOR is. Tor or The Onion Router is a set of computer networks run by volunteers worldwide. Each of the volunteers runs a relay – a computer running the software, allowing users worldwide to connect via the TOR Network.
Now how does it makes you anonymous? Before connecting you to the web, the TOR network connects you to not one but several relays, deleting all your possible footprints. This process makes you anonymous and eliminates a wide range of third-party trackers whose only intention is to track your activities.
What is Tor Browser?
Well, Tor Browser is a web browser supported by the Tor Project. With Tor Browser, you can access the vast Tor Network and attain privacy and online freedom. The Tor Browser is a modified version of the Firefox browser, and it's fully compatible with all major desktop operating systems.
You can even use Tor Browser to unblock sites blocked in your region. Hence, it can somehow help you ditch the VPN services as well.
Steps to Download & Install Tor Browser on Windows 11
Now that you are fully aware of Tor Browser, you may like to know how to download & install it on Windows 11.
1. First of all, open your favorite web browser and visit this link. Next, download the latest version of Tor Browser on your computer.
2. Once downloaded, open the installer file and select the language you want to install Tor in.
3. On the next screen, choose the installation folder and click on the Install button.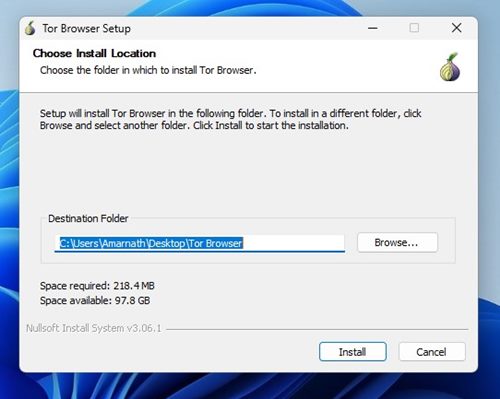 4. Now wait until Tor Browser installs on your Windows 11 computer. Once installed, open the Tor browser.
5. Now, you will see a screen asking you to connect to Tor. Simply click on the Connect button.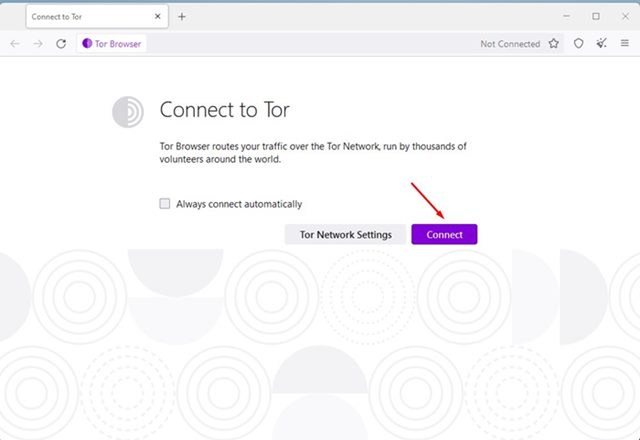 6. Now, you will see the main screen of the Tor Browser. You can now search the web privately.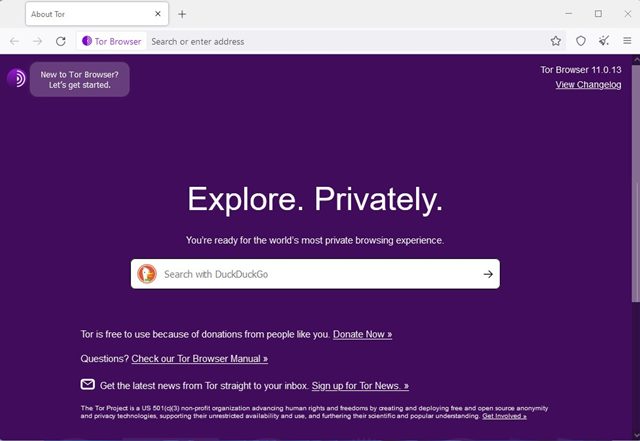 That's it! This is how you can download & install the Tor browser on your Windows 11 computer. You can now configure the Tor Browser to improve your privacy & security. If you don't know what to configure, you can watch YouTube videos.
So, that's all about how to download & Install the Tor browser on Windows 11 computer. If you don't want to use the TOR browser, it's recommended to use at least private web browsers and VPN services to protect your privacy online. If you have any doubts about TOR Browser, let us know in the comments.