Unlike the Windows operating system, macOS doesn't allow users to browse the file system of Android smartphones natively. Mac users often rely on third-party options for file transfer between Android and macOS.
If you are a Mac user looking for ways to transfer files between Android and macOS, you are reading the right article. In this article, we will share some of the easy methods that would help you transfer files between Android and macOS at ease.
Also Read: Best Wi-Fi File Transfer Apps For Android
Best Methods to Transfer Files Between Android and MAC in 2021
Plenty of software available on the internet makes the file transfer process much easier. However, in this article, we have shared the working methods to let you transfer your files between Mac and Android devices. So, let's check out.
1) Android File Transfer Tool
Well, Google has its file transfer tool that allows you to browse and transfer files between your MAC computer and Android. The device is free to use and does its job well.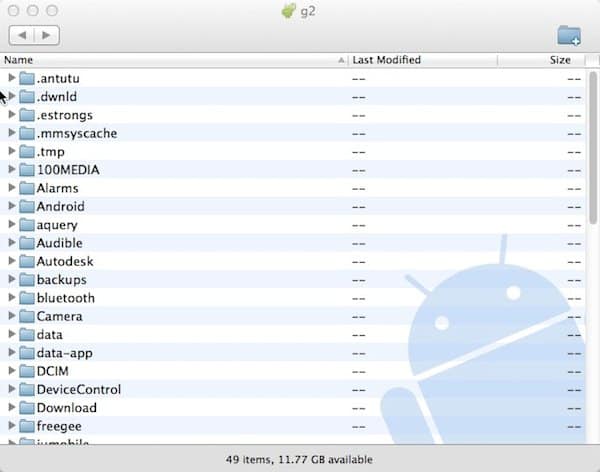 Android's file transfer tool seems the quickest and most hassle-free way to explore Android's files on MAC. You just need to install the free tool on your Mac and plug in the Android device.
The file transfer tool will automatically detect the connected device, showing a window in which you can transfer files between devices.
Using this app, one could quickly transfer the files between Mac and Android devices via USB cable. Follow some simple steps below to use Handshaker to transfer files between Mac and Android.
Install Hanshaker on the Mac and then launch it there. Connect the Android via USB cable to the Mac.
The Android app will get installed on your Android device; reconnect your Android to the Mac after that, and you shall be able to see all your files and folder in the App.
File transfer could be done through easy copy-paste or drag-and-drop options.
This is another great app that could be used to share files and mirror notifications, messages, etc., all between Android and Mac. Just read on the process to transfer the files between Android and Mac using this app.
Install AirDroid on your Mac and go to My browser's Airdroid web client on the Mac. Tap on the QR option inside the Android app and confirm the QR code of the web client on Mac through your phone's camera.
Sign in to your Android device through the App, and then you could be able to share the files between your Mac and Android. Many other tasks could also be performed, which you would either love to use.
4) FTP
File Transfer Protocol is the other best method that could be used to share the files between Android and Mac. Using the file browsers like ES File Explorer on the Android device, the FTP connection between Android and Mac could be created easily, and hence the task could be done.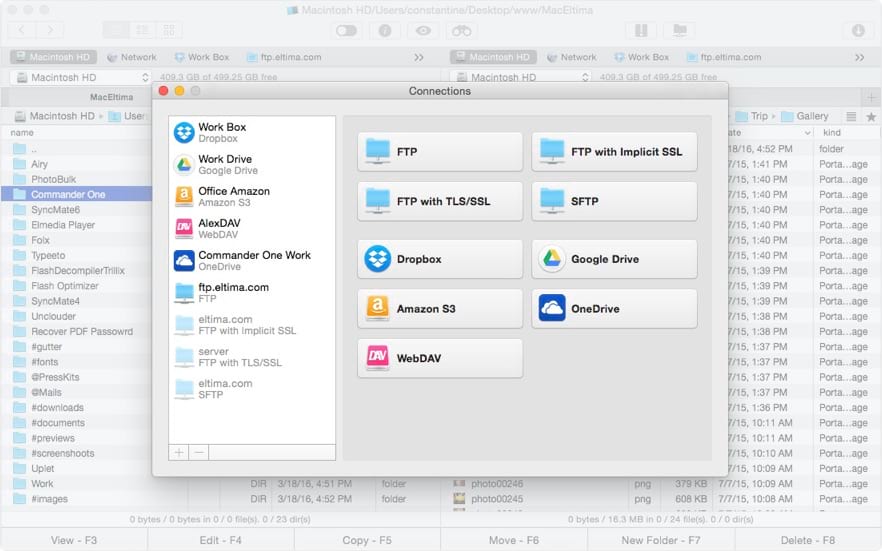 First of all, open the Mac Terminal and type up the command: "sudo -s launchctl load -w /System/Library/LaunchDaemo"
On an Android device, open the ES File browser, tap on the three-dot menu from the top left, and select FTP, then under the Network ct FTP.
Create a new FTP connection by tapping on New on the Android device.
Manage your FTP created by filling in the details IP Address: ifconfig / grep inet / grep 192" Put in the username and password of your choice
That's it. Now Tap on OK and then find your Mac files under the server in ES File Explorer.
So, these were some of the best methods to transfer files between Android and Mac. By following the procedures given above, you can quickly transfer all types of files. I hope this article helped you! Please share it with your friends also. If you have any doubts about this, let us know in the comment box below.