Let's admit; there are times when we all have wanted to share files from one Android to another, Android to Windows, Windows to Android, etc. Those days are gone when we relied on USB cables or Bluetooth to exchange files. These days, we can utilize WiFi connectivity to exchange files between devices.
Compared to all other means of file transfer, WiFi file sharing is faster and more reliable. However, to utilize WiFi for file sharing, you must use the WiFi file-sharing app. As of now, there are hundreds of WiFi file-sharing apps available for Android smartphones, but not all of them are effective.
10 Best Apps to Transfer Files Over Wifi
So, in this article, we will share a list of the best Android apps to transfer files over WiFi with high speed. So, let's check out the apps.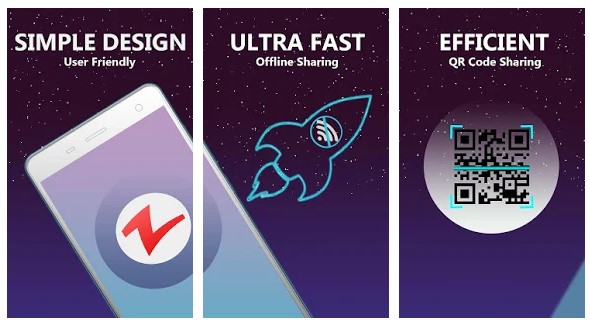 This is one of the best apps to transfer your files from Android to Android over WiFi direct at a very high speed. You must install the app and select the files you want to share with another Android device. Zapya is super easy to use and supports multiple languages.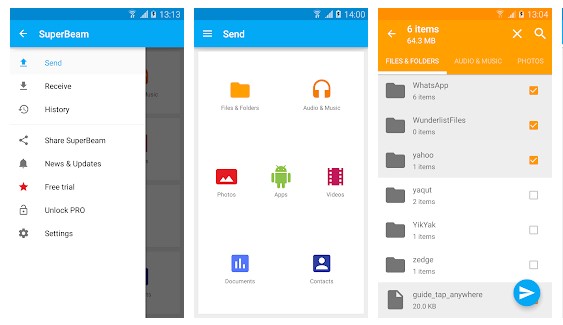 If you are searching for the easiest, fastest, and most secure way to share files between devices, then SuperBeam might be the best pick for you. With SuperBeam, you need to pair devices by scanning the QR code. Once connected, you can transfer photos, videos, zip files, apk files, etc., directly via WiFi. SuperBeam has a modern material design user interface that looks amazing.
AirDroid is the best WiFi file transfer tool for Windows, Android, macOS, and the web. With AirDroid, one can easily access and manage Android devices from a PC. Apart from transferring files, AirDroid can mirror the Android screen as well. Other than that, you also get SMS & contact management features.
4. Portal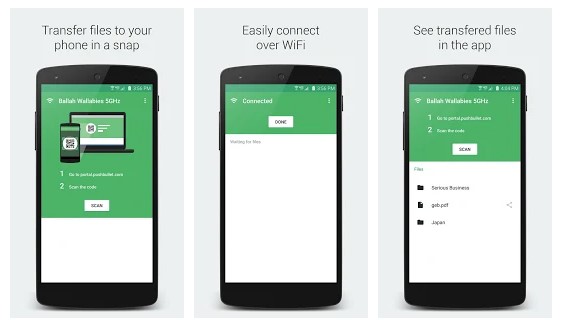 Well, Portal is another best Android apps on the list that lets you transfer files over WiFi with high speed. With Portal, you can transfer individual files, multiple files, or even an entire folder. To transfer files over WiFi, Portal uses WiFi direct. Another good thing is that Portal doesn't ask you to install a desktop client. You can use the web interface of Portal to send & receive files.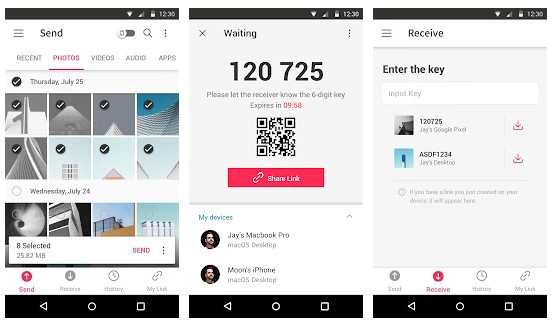 Well, Send Anywhere is another best Android apps on the list that can be used to transfer files of any size quickly. Just like every other wireless file transfer app, Send Anywhere also uses WiFi direct to transfer files. Apart from file transfer, Send Anywhere also has a cloud storage service where you can save your files. Once uploaded to cloud storage, you can share those files with any device.

Feem is another best Android apps that you can use to transfer files wirelessly. The best thing about Feem is that it brings many other features apart from sharing files. For example, you can transfer almost all file types with Feem. So, Feem for Android is another best app that you can use to transfer files over WiFi at high speed.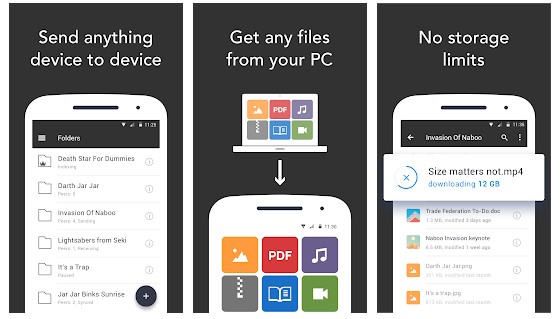 Resilio Sync is another popular file-sharing app that you can have on your Android smartphone. It's a cloud storage app with lots of file-sharing features. The app uses WiFi to transfer files directly from device to device. Not just that, but Resilio Sync also encrypts all files during the transfer process, and it never stores any file-sharing details. So, Resilio Sync is another best file-sharing app you can use right now.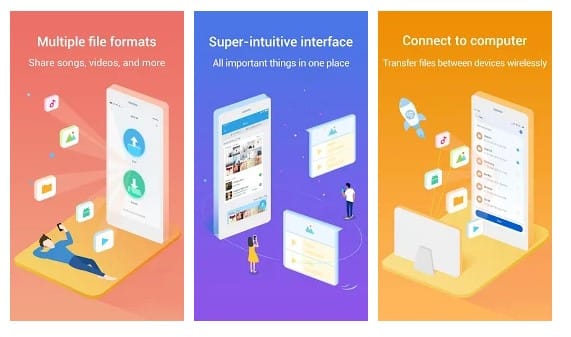 ShareMe is a file-sharing app which is developed by Xiaomi. The Google Play Store listing of the app says that ShareMe is 200 times faster than Bluetooth and the highest speed goes up to 50MB/s. Like all other file-sharing apps, ShareMe also relies on WiFi to exchange files. Apart from that, Mi Drop can also resume interrupted transfers.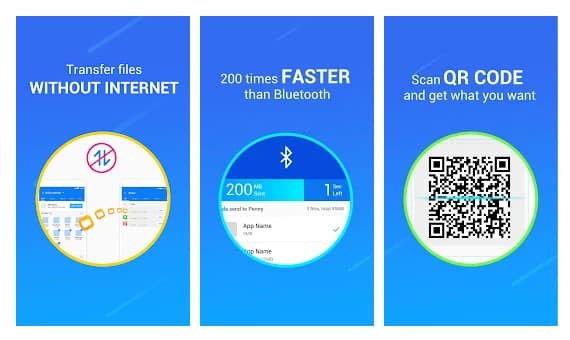 XShare is another best apps to transfer files over WiFi with high speed. The great thing about XShare is its QR code matching which makes XShare the most convenient file transfer tool. Apart from that, it was the user interface that made XShare stand out from the crowd. So, XShare is another best file transfer apps to use right now.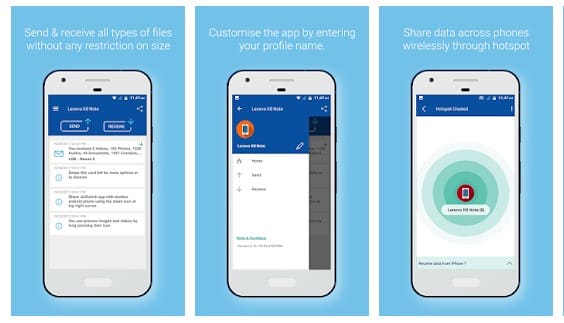 JioSwitch from Reliance Retail Ltd is another best Android apps to transfer files over WiFi with high speed. The great thing about JioSwitch is its user interface which looks clean and well-organized. The app is not bloated with unnecessary features, and it's very easy to use. JioSwitch supports many file types to transfer from one smartphone to another.
So, the above is all about the best Apps to transfer files over Wifi. I hope this article helped you! Please share it with your friends also. If you know of other such apps, let us know in the comment box below.