By default, you get Internet Explorer on the older versions of Windows 10. Even though Internet Explorer has been fully replaced, and Microsoft Edge is the new web browser offered by Windows, Internet Explorer still runs on many old computers.
What's worse is that users using older versions of Windows 10 can get rid of Internet Explorer from the Control Panel. So, if you are using an older version of Windows 10 and don't know how to get rid of Internet Explorer, you have landed on the right page.
Turn Off Internet Explorer in Windows 10
Below, we have shared some easy steps for turning off internet explorer in Windows 10. The steps will be very easy; follow them as we have mentioned. Let's get started.
1. First, use the Key Combination Windows Key + X. This will launch the Power menu on the desktop screen. On the Power Menu, select Control Panel.
2. Inside the Control Panel, click on Programs and Features. Next, click the "Turn Windows Feature On or Off" option.
3. Now, on the Turn Windows features on or off, find Internet Explorer 10. Once found, uncheck 'Internet Explorer 10' and click on the Ok button.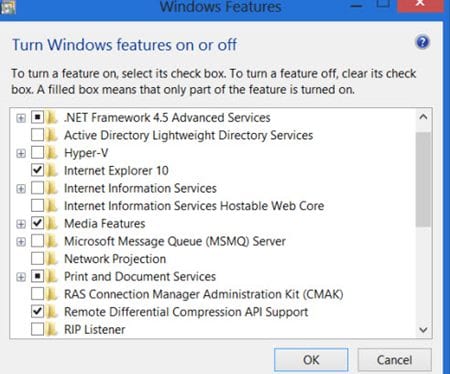 That's it! This will disable Internet Explorer on your Windows 10 computer. Make sure to restart your computer after making the changes.
Also read: How To Receive And Make Android Call On Windows PC
So, it is easy to turn off Internet Explorer in Windows 10. The steps we have shared will help you turn off Internet Explorer completely. If you need more help disabling Internet Explorer on Windows 10, let us know in the comments below.