A few days back we have seen that the Taiwanese giant MediaTek unveiling its two new SoC, were added to the Helio family. Both will have the Mediatek Tri-Cluster Deca-core architecture and are ready to hit the market. But, UMi Z will be the first smartphone to feature MediaTek Helio X27 SoC.
UMi Z Will Be The First Phone To Feature MediaTek Helio X27
It was a few days ago that MediaTek introduced its two new SoC dedicated to the top of the smartphone segment. The Helio X23 and X27, both with the Mediatek Tri-Cluster Deca-core architecture, are ready to hit the market and there is already a brand that will with the Helio X27.
According to speculation, after the success of UMi Plus E as the first to integrate the Helio P20, it should again be the one chosen to launch the first smartphone with the Helio X27, which was expected to be presented later this month.
The new MediaTek Helio X27 features the MediaTek Tri-Cluster Deca-core architecture (2 ARM Cortex-A72 and 8 ARM Cortex-A53 processors, separated into two sets of 4 with different clocks), with ARM Cortex-A72 cores operating To 2.6 GHz and 875 MHz for the ARM Mali GPU.
This new SoC, as well as the Helio X23, will be launched at the same time, and not only that it is also updated with the scheduling algorithm for MediaTek CorePilot 3.0, which offers a 20% improvement in processing and a significant improvement in web browsing and application launching.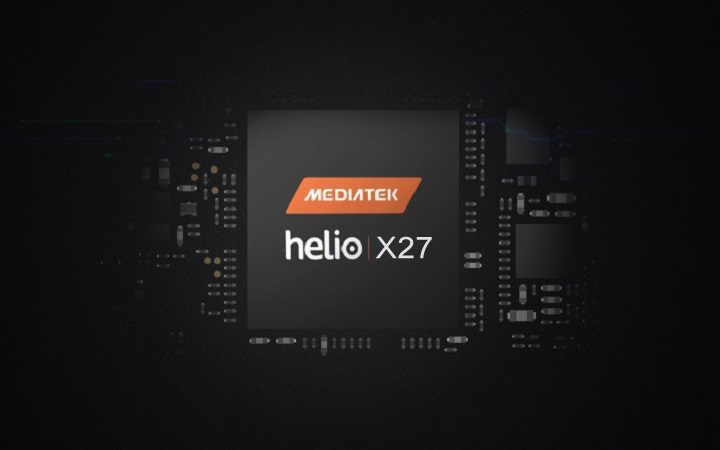 Even it will also come with support for dual cameras which is also one of the aspects that MediaTek took into account, with improved MediaTek ImagiQ image signal processing, the first ISP to integrate both monochrome and RGB cameras and the depth of field on a single ISP. This SoC will also offer improvements in image clarity, saturation, exposure control frame performance.
Why UMi ?
No certainties that UMi will be the first brand to introduce a smartphone with the new Helio X27, but everything points in that direction, especially after the release of UMi Plus E, which was entrusted by MediaTek, the first Smartphone to integrate the SoC Helio P20.
This idea is further enhanced after being shared on the official Facebook page of the UMi community a GIF that shows that soon it will launch a new flagship with MediaTek SoC.
Something is happening hereUMi Z, Annual Ultra FlagshipComing soon…UMi Smartphone www.umidigi.com#UmiZ #UmiOfficial #UmiFamily

Posted by Umidigi on Friday, December 2, 2016