Let's admit it's tough to maintain all software installed on our Windows computers. You may have to uninstall some software to free up space, update the one you regularly use, and more.
While managing software on Windows 10 is pretty easy, you need to rely on third-party tools to get those software updated. Modern apps automatically install the updates in the background silently, but there could be times when you might have to force update your apps.
Ways to Update All Softwares on Your Windows PC
Hence, this article will list some of the best methods to update all software on your Windows PC. You can rely on these methods to update all software on your PC in a single click. Let's get started.
Using Software Update Monitor (SuMo)
This is one of the best utilities to keep your computer up-to-date by installing the most recent version of your favorite software. However, make sure to download the Lite or Portable installer of SuMo because the regular installer contains adware that shows ads.
1. First, download SuMo on your computer and allow it to scan your whole computer for outdated packages.
2. You need to click on Options > Settings, and under the Scan section, click on 'Additional Folders'. This will open up a new window where you need to click on 'Add' to add your portable apps folder.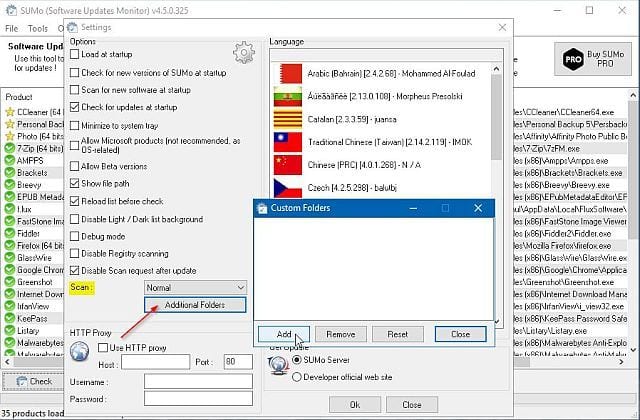 3. Now, it will scan for the software installed on your Windows operating system. You need to select the software and click on 'Check'. It will show you all the necessary updates. Just right-click on the software and then select 'Get Update.'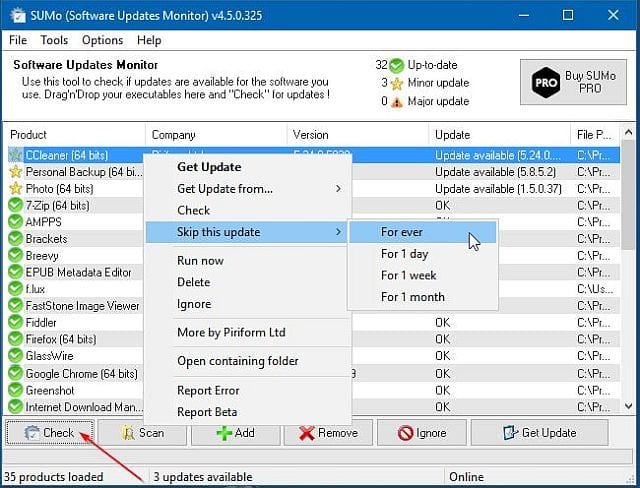 That's it! This is how you can use Software Update Monitor to update your installed software on Windows.
Using Kaspersky Software Updater
Kaspersky Software Updater is one of the best tools which you can use to update multiple software at once. Kaspersky is one of the leading security company which is known for its quality antivirus products. The security company also provides a software updater to help you update and fix software bugs. Here's how you can use Kaspersky Software Updater to update all software simultaneously.
1. First, download and install the Kaspersky Software Updater tool on your Windows computer.
2. Now open the tool, and you will see a screen like the one below. Here you need to click on 'Search for updates'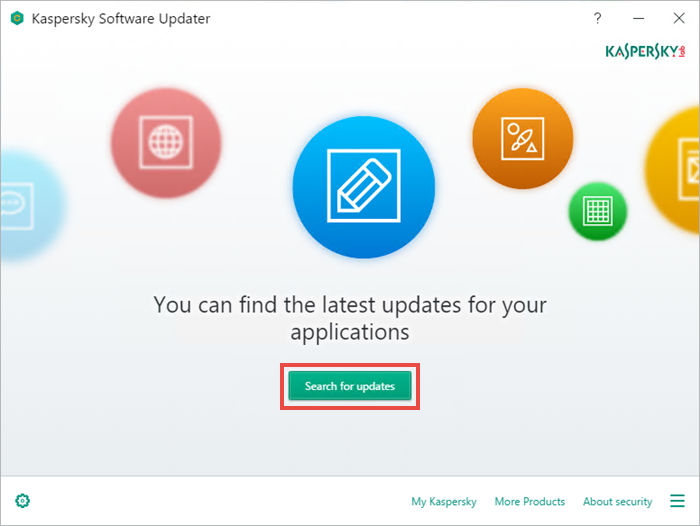 3. Now, the tool will scan for all available apps and list out the outdated apps.
4. You can also set a scan schedule. For that, open Settings and select Full Search under the Update Search mode. Next, set the time and press Save.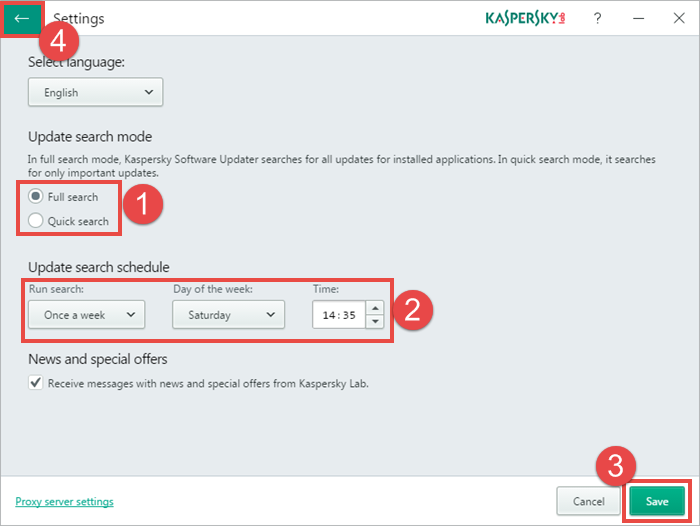 That's it! Now Kaspersky Software Updater tool will automatically scan your apps for available updates.
So, these are simple ways to update all software on your Windows PC. If you need more help updating Windows softwares, let us know in the comments below.