Just like Facebook, you can also view the Instagram account of a user without creating one for yourself. If you are someone who doesn't want to create an account on Instagram; but still wants to view someone's profile, you might find this guide very useful.
Not only account, but you can also view some of the user posts without logging into your Instagram account. However, there are some restrictions that Instagram imposes on users who don't have a reserve which we will discuss in the latter part of the guide.
2 Methods to View Instagram Posts without an Account (2022)
So, without getting into more details, let's dive straight into how to view Instagram posts without logging in to your Instagram account. Let's get started.
1) View Instagram Profile Without an Account
If you don't have an Instagram account, nor do you want to create one, you can still view the Instagram profile of a user. However, features will become overly limited without having an existing account.
As you scroll through the profile's posts, Instagram will ask you to log in or create a new account. So, you will only be able to see the first few posts of an Instagram profile without logging into an account. For example, you will see little info about users and just the first few posts shared by them.
If you wish to view a profile without logging into your account, you first need to fetch the Instagram Profile URL of the person you want to stalk. We have already shared a guide on fetching the Instagram Profile URL in easy steps. All you need to do is enter the username at the end of the Instagram URL; for example –
https://www.instagram.com/techviral/
Here you need to replace 'techviral' at the end of the URL with the username of the profile you want to view.
If you don't know the username of the Instagram profile, you can perform a Google search of the person or the brand's name whose Instagram account you want to view.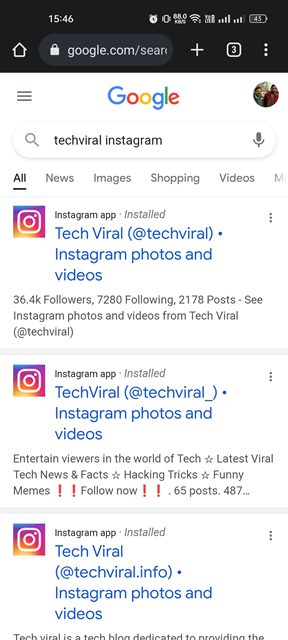 2) View Instagram Profiles using Instagram Viewers
Instagram account viewers are third-party tools or websites that allow you to browse Instagram profiles without signing in to Instagram.
As of now, there are hundreds of Instagram Profile viewers available on the web, such as Inflact, Dumpoir, GreatFon, etc. You can use any of those to view your Instagram profile.
However, the catch here is that Instagram profile viewers will only show the public Instagram accounts, not the ones set to private. You can even use third-party apps on your Android devices to view Instagram profiles.
Best Method – Create an Account for Yourself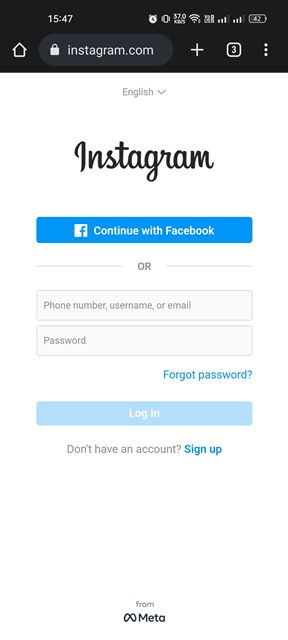 We have shared methods that will allow you to view public Instagram profiles, but with many limitations. For example, the first method will only let you view limited numbers of accounts; and the second one requires relying on shady third-party sites/apps, which might raise security risks.
So, if you want to end all those things and free yourself from all sorts of hassle, it's best to create an account for Yourself. Without an Instagram account, you will be missing out on many benefits such as:
Networking with other users
Posting comments
Viewing Stories
Following other Instagram Accounts
Posting your content
Messaging features, and more.
Therefore, if you want to enjoy Instagram fully, it's best to register on the social media platform. In this way, you will be able to use all features of Instagram without any restrictions. If you know any other ways to view Instagram profiles without creating an account, let us know.