Well, YouTube is indeed a great video streaming site out there. Compared to all other video sites, YouTube is more popular and provides users better controls. If you are an active YouTube user, you might have interacted with many videos via comments.
Apart from comments, Youtube allows you to subscribe, like, and share other people's content. On Techviral, we have already discussed how to pause the watch history, pause the search history, etc. Today, we will discuss how to view your YouTube comment history.
There might be various reasons why one would want to access their YouTube comment History. Perhaps, you may want to delete few comments or just want to edit one. Whatever might be the reason, you can easily access and view your YouTube comment history.
Also Read: How to Delete YouTube Watch History on PC/Mobile
Steps to View Your Entire YouTube Comment History
So, in this article, we will share a step-by-step guide on how to view your YouTube command history. The method is going to be very easy; just implement some of the simple steps given below.
Step 1. First of all, launch your favorite web browser and open the YouTube website.
Step 2. Now login to YouTube with your Google Account.
Step 3. On the left pane, click on the 'History' button. You can check the screenshot below for reference.
Step 4. On the right pane, you will be provided with many options. Just click on the 'Comments' option.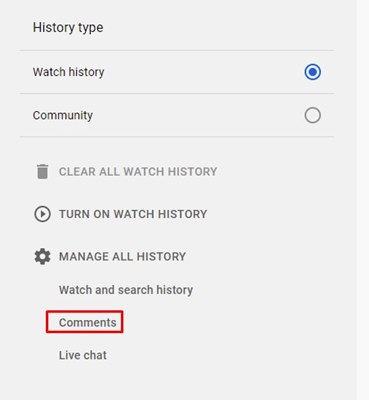 Step 5. This will take you to the Google My Activity Page. To see the entire history, you need to click on the 'Verify' button, as shown below. Then, on the next page, enter the account password.
Step 6. Now you will be able to see your YouTube comment history. You can now delete or edit the posted comment.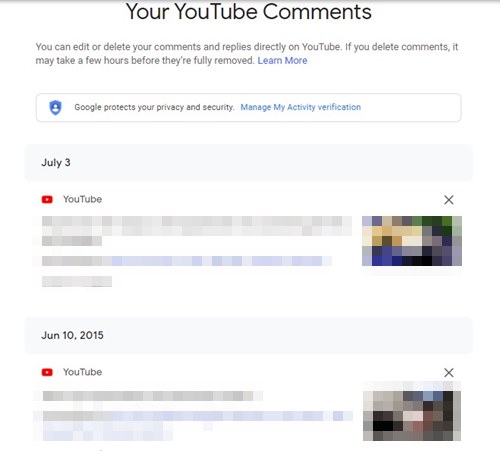 That's it! You are done. This is how you can view your YouTube comment history on PC. The process is the same for the mobile as well; you need to access the desktop version of Youtube from a mobile web browser and implement the same steps.
So, this guide is all about how to view your YouTube comment history on PC. I hope this article helped you! Please share it with your friends also. If you have any doubts related to this, let us know in the comment box below.