Let's admit it, keeping our phone numbers private has always been a top priority. Almost every social networking site, instant messaging app, etc. that you use today requires your phone number to sign up. While you can use your number to sign up for services you trust, you should avoid putting your number on every website & service.
If you have an iPhone, you can use a virtual phone number app to generate a phone number that can make calls, exchange SMS, verify accounts, and sign up with online services. You can even use these virtual phone number apps for business purposes.
5 Best Virtual Phone Number Apps for iPhone
Below, we have shared a list of the best virtual phone number apps that work with iPhones and provide a secondary number. So, if you are looking for the best virtual phone number apps for your iPhone, you are reading the right guide. Let's check out.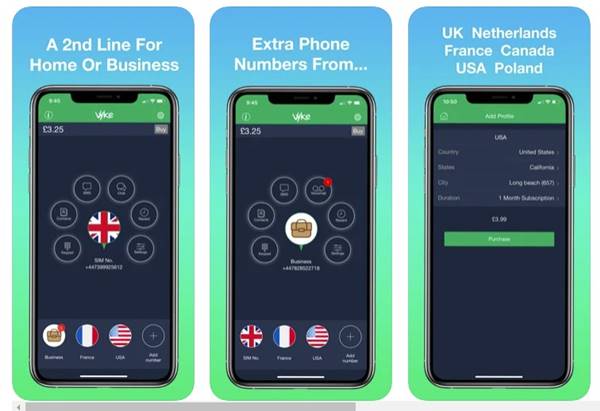 If you are searching for an iOS app that could allow you to control your mobile identity while keeping your primary number private, then give Vyke a try. It's a virtual phone number app that provides you with 4 real cell numbers.
You can use the cell numbers for calling & texting purposes. Vyke is known for its crystal clear voice calls, and it provides low-cost calls to mobiles and landlines.
You can also call or message other Vyke users for free. Overall, Vyke is an excellent virtual phone number app that you can have on your iPhone.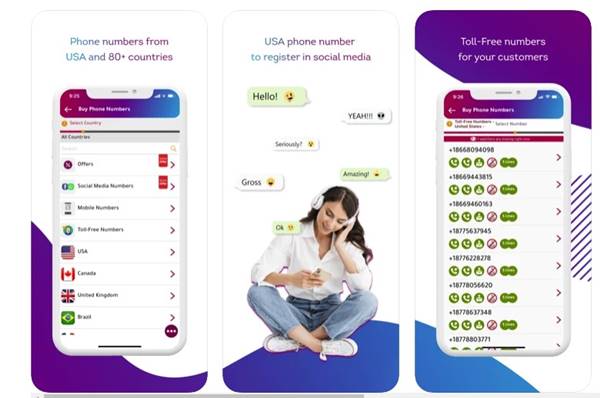 Numero eSIM is an iPhone app that could help you get unlimited virtual phone numbers from over 80 countries. It's a great virtual phone number app available for US users, and it offers some of its calling services for free.
The virtual phone numbers you get from Numero eSIM work like your real numbers. You can use it to make or receive calls, register on websites and social media, etc.
Although Numero eSIM doesn't offer phone numbers for free, it has a Free Coin Center from which you can collect coins and purchase a virtual number.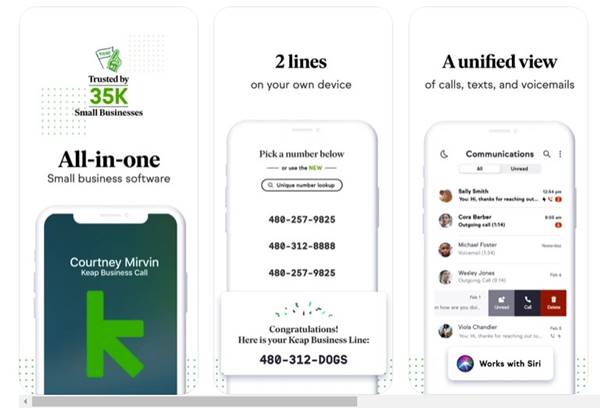 If you run a small business, and looking for ways to generate a second phone number, then give Keap a try. Keap is a second phone number app designed to keep your business line calls and SMS separate from your phone number.
You need to generate a phone number with Keap, and set up SMS and Call forwarding to your number. Your clients will see the phone number generated via Keap, but you will receive calls on your number.
The only downside of Keap is that the app is only available in the US and Canada, and it doesn't offer any free plan or phone number.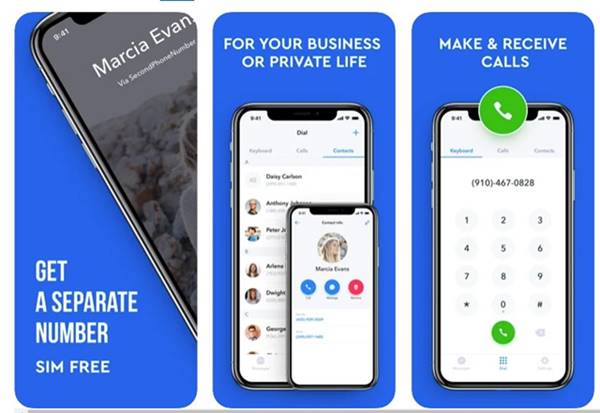 With Paraline, you don't need to buy an additional SIM card and swap it when you want to call from another number; you need to choose a custom phone number and make phone calls directly.
Paraline is a virtual phone number app that provides you with US/CA/UK-based phone number. After getting a number, you can send and receive calls & SMS to any international phone number.
The phone numbers and the calling plans were not free; you need to purchase a number first and then credit it with a calling & texting pack to make and receive calls & SMS.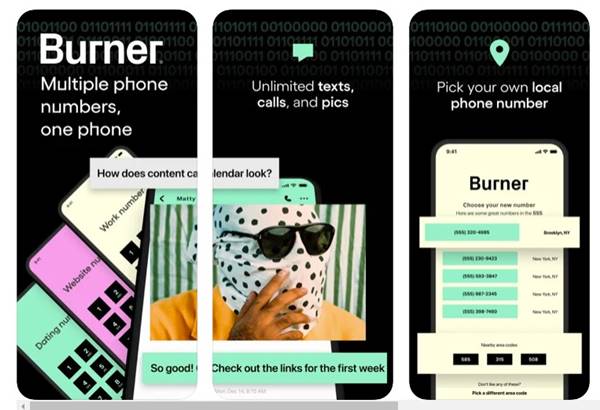 Burner is possibly the best and most helpful virtual phone number app available for iPhone. Like every other app, Burner also provides you a phone number for calling & SMS without paying your carrier for a second connection.
You get a disposable VOIP phone number with a local area code via Burner, which is good for registering on sites, online shopping, dating, etc.
You can create multiple private disposable phone numbers and burn them anytime with a subscription. The app is free to download, but you need to purchase a subscription to get disposable VOIP numbers.
These are possibly the best virtual phone number apps you can use on your iPhone. You should start using this app if you take your privacy seriously. If you know of any other apps to generate virtual phone numbers, let us know.