With mobile video editing apps like VivaVideo, KineMaster, etc., we don't need a desktop PC and premium software to edit our videos. These days, mobile video editing apps can fulfill all your video editing needs.
Mobile video editing apps are easier to use than PC video editing software because they exclude unnecessary features. Also, mobile video editing apps were less expensive.
Recently, we have received multiple messages from our users asking how to run Vivavideo on PC. So, in this article, we have decided to discuss the popular video editing app – VivaVideo.
What is VivaVideo?
Well, VivaVideo is a feature-rich video editing app meant for Android smartphones. The app was previously available on the Play Store for download, but due to the ongoing India-China issue, it had been removed from the Play Store.
The app lets you edit your favorite videos with ease. Compared to other video editing apps for Android, VivaVideo offers more features such as cut, crop, merge, copy, paste, and more.
Apart from that, the app lets you edit videos with transitions, edit videos with music, combine multiple video clips, etc. Also, it offers plenty of free filters to give your videos a refreshing touch.
Features of VivaVideo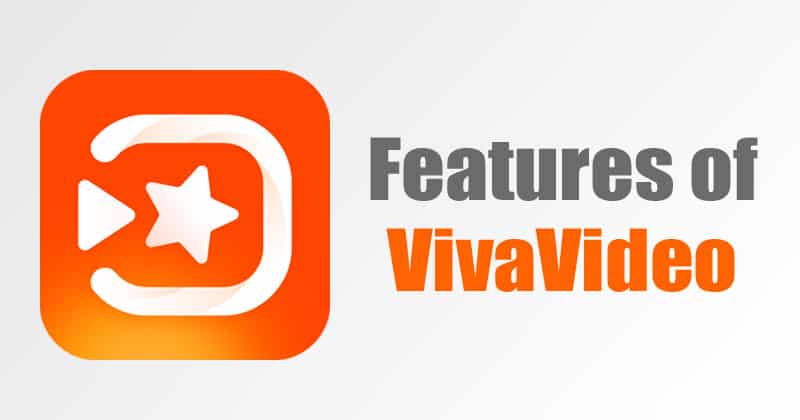 Now that you know Vivavideo, let's check out some of the app's useful features.
With VivaVideo, you get a professional music video creator with transitions and effects.
The app offers you a wide range of video editing features.
With Vivavideo, you can easily cut, crop, merge, copy, and paste video parts.
You can even create blur backgrounds for your videos and photos with this app.
The app lets you share the edited videos directly on social networking sites.
So, these are some of the useful features of Vivavideo. You can explore more features while using the app.
VivaVideo for PC Free Download (All Methods)
Now that you know VivaVideo, it's time to check out how to run the mobile app on a PC.
Download The VivaVideo Apk File
Since VivaVideo is no longer available on the Play Store, you need to sideload the apk file on the emulator. So, download the VivaVideo Apk file before following the methods given below.
How to Download and Run VivaVideo on PC with BlueStacks
To run VivaVideo on your desktop computer, you must use an Android emulator called BlueStacks. For those who don't know, BlueStack is an Android emulator that can run all mobile apps and games on a PC.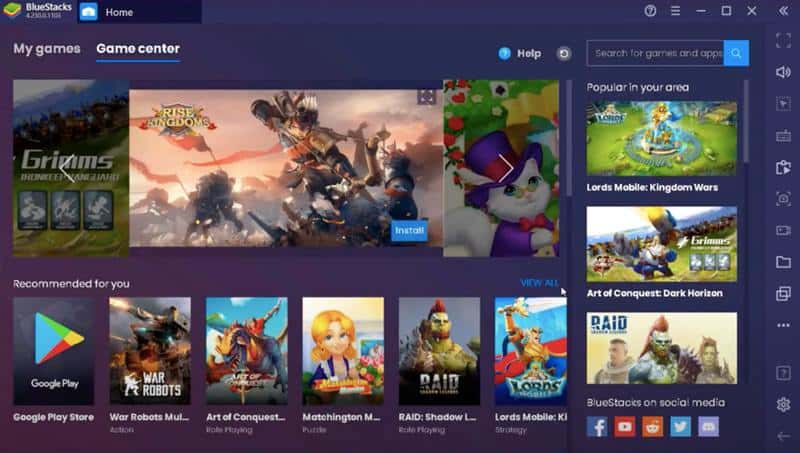 Download & Install BlueStacks on your Windows PC.
Now Download the VivaVideo apk file given above on your computer.
Open BlueStack on your Windows 10 and drag and drop the Apk file.
Once installed, open the app and grant the permissions.
Wait for a few seconds until the app loads on your device.
Download VivaVideo For PC (Without BlueStacks)
Although BlueStacks is the most popular Android emulator, it has flaws. BlueStack is heavier on resources than other emulators and slows down the entire computer.
So, if you are searching for an alternative way of running Vivavideo on a PC without Bluestack, check out the next two methods.
1. Using Memu Play
Memu Play is the second-best Android emulator on the list that can emulate any mobile app on a desktop PC. Here's how to use Memu Play on a Windows computer.
First of all, download & install Memu Play on your Windows PC.
Download the VivaVideo Apk file.
Once done, open Memu Play and drag and drop the apk file.
Memu Play will now install the app.
That's it! You are done. Once installed, you can use your PC's mobile video editing app.
2. Using Nox Player
Well, Nox Player is another best Android emulator on the list that you can use today. Unlike BlueStacks and Memu Play, Nox Player requires less space to install. Also, it runs fast on a computer with less RAM. Here's how to use Nox Player.
First of all, download & install Nox Player on your Windows PC.
Once done, launch Nox Player on your PC. You will see the Android-type interface now.
Now download the VivaVideo apk file and launch the Nox Player.
You need to drag and drop the apk file on the Nox Player to install the app.
That's it! This is how you can run VivaVideo on your PC without using Bluestacks. You are done.
Download and Install VivaVideo for MAC
If you are using a Mac computer, you must use BlueStacks. Although you can use other emulators for MAC, we recommend you BlueStacks.
BlueStacks offers a better app experience on macOS compared to other emulators. To run ViVavideo on MAC, follow some of the simple steps below.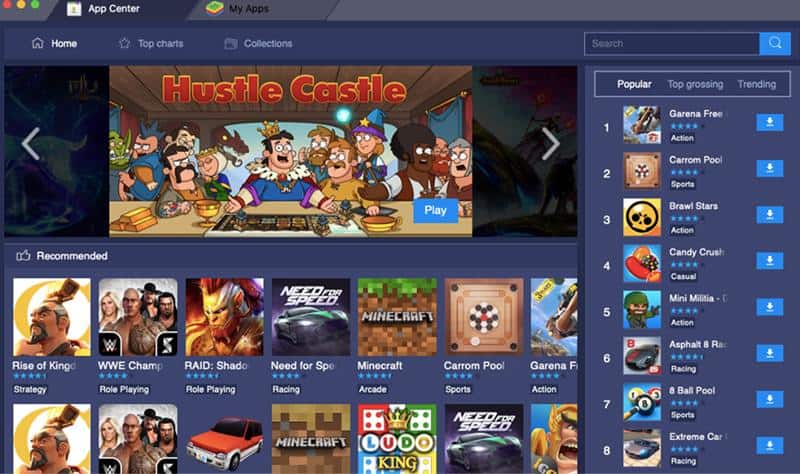 Download & install the BlueStacks emulator for Mac.
Now download the apk file given in the article.
Next, open BlueStacks and drag and drop the Apk file on the BlueStacks.
Once done, it should start to install the .apk file.
Once installed, you will be able to use the app.
This is how you can download & install VivaVideo on MacOS.
Frequently Asked Questions (FAQs)
Can you get VivaVideo on PC?
Yes, you can get VivaVideo on PC by following the methods shared in this article. However, no official Vivavideo app is available yet for desktop operating systems like Windows and macOS.
How to Install VivaVideo on Laptop?
Installing VivaVideo on Laptop is pretty easy; you can use one of three Android emulators: BlueStacks, Memu Play or Nox Player. These emulators can download VivaVideo on your laptop.
Is VivaVideo App Free?
Yes, the VivaVideo app is entirely free to download and use. But, some of its editing items may be unlocked in the free version. In addition, you can use it to create videos for YouTube, Instagram, and TikTok.
Best VivaVideo Alternatives?
There are quite a few best VivaVideo alternatives available out there. You can use CapCut for PC, or VidMate for PC to edit videos on your computer. These two are the best VivaVideo alternatives.
Can VivaVideo remove Watermark?
If you know a bit about video editing, you may know how difficult it is to remove watermarks from existing videos. However, VivaVideo brings you a set of tools that can help you remove watermarks easily.
So, this article is all about how to download & install Vivavideo on PC. I hope this article helped you! Please share it with your friends also.