VOIP or Voice-over-internet protocol, also known as IP telephony, is a technology that allows you to make calls using your internet connection instead of a standard phone line. If you are using an iPhone, you have many options to make calls over the internet or WiFi.
From virtual phone number providers to VOIP apps for iPhone, all provide you with a way to make calls over the internet. Since we have already shared a list of the best Virtual Phone number providers, we will talk about VoIP apps in this article.
List of 10 Best VoIP Apps for iPhone (2022)
Today, hundreds of VOIP apps are available for iPhone that allows you to talk over the internet, but not all are worth installing. Hence, we have carefully picked and listed some of the best VoIP apps for iPhones in this article. Let's explore the list of best VoIP apps for iPhone.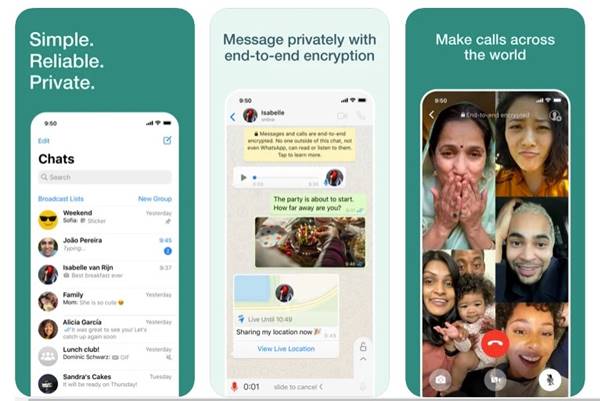 WhatsApp is possibly the most popular instant messaging app that you can use today. The app is available for Android, iOS, Windows, and Web, and it also provides you voice & video calling features.
The WhatsApp calling facility uses your internet connection rather than cellular services to make calls. The call quality is crystal clear, and you also get group calling and messaging features. So, you can count it on the list of best VoIP apps for iPhone.
If you are looking for the best VoIP apps for privacy, look no other than Signal Private Messenger. Just like WhatsApp, Signal also supports both text messaging and voice calling. It is also cross-platform supported and offers many useful privacy features.
The voice quality on Signal is not as good as WhatsApp, but it's still better than other third-party VoIP apps. So, Signal is still the best choice for iPhone's voice calls & text messaging.
TextNow is another great iPhone app that helps you stay in contact with your friends and family members even when they have a cell signal. Like every other VoIP app, it also uses your WiFi or cellular data to make calls through the internet.
Apart from the VoIP services, TextNow also provides you with a phone number that you can use to make or receive calls, send SMS, register on websites, and more.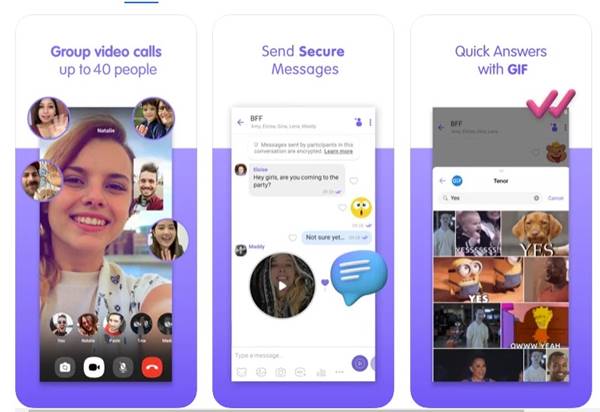 Although Viber is not as popular as WhatsApp or Signal Private Messenger, it's still a full-fledged chat and voice call service that you can use today. The app is cross-platform supported, and it offers video calling services.
With Viber, you can make 1-1 end-to-end encrypted calls, make group calls, make video calls, and more. Besides that, Viber also offers you a few other features such as group chat, the ability to send disappearing messages, message reactions, and more.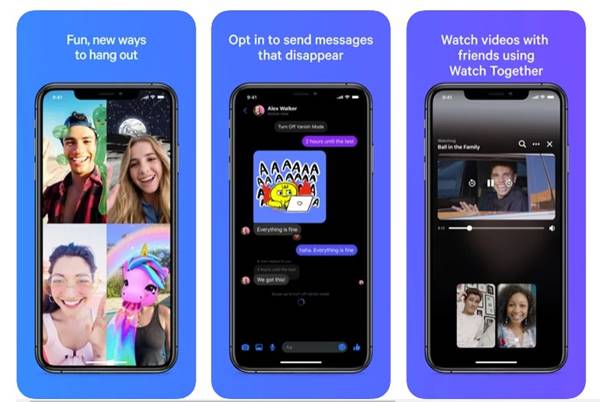 Even though Messenger is mainly designed for text messages, it also includes voice & video calling support. The voice call quality on Messenger is above-average, and the app itself is heavy on resource usage. The voice and video calls on the platform go through the internet.
With Messenger, you can easily exchange text messages or start voice & video calls with your Facebook friends. Messenger is known for its other features like the ability to watch movies with Facebook friends, create a group video chat, and more.
Well, Vonage is a business communication app that many popular companies right now trust. With Vonage, you can get a second phone number for your business which you can use to make and receive calls.
The Vonage app for iOS is fully compatible with Siri, allowing you to use your voice to make calls while on the go. The only drawback is that Vonage isn't free, and the calling packs were pretty expensive.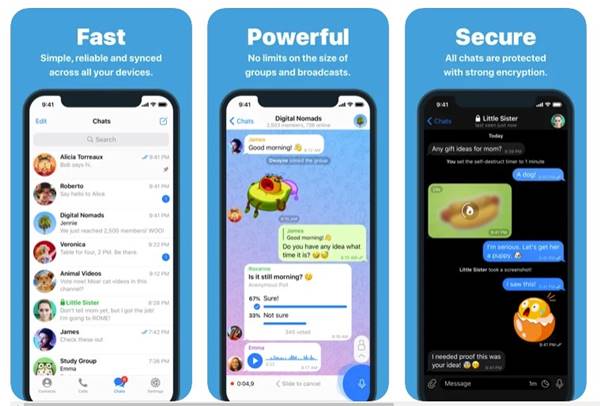 Telegram is a full-fledged messaging app for iPhone that also offers services such as end-to-end encrypted video calling, VoIP, and file sharing. The private messaging app has always been known for its unique group & channel-specific features.
The app offers you a secure and crystal-clear calling experience if we talk about the VoIP features. Overall, Telegram is a great VoIP app for iPhone that you can consider.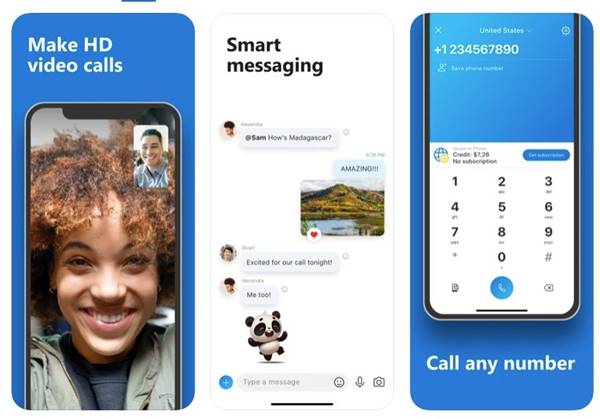 Skype is a top-rated video calling service, with its app available on almost all platforms. The app also supports voice calls, video calls, and text messages. Like every other VoIP iPhone app, Skype also makes calls using your internet connection.
Besides VoIP calls, you can even purchase your secondary number from Skype to make calls on phone numbers. The app is very popular, and it receives frequent updates.
Google Hangouts is a communication service from Google that offers messaging, voice & video calling features. Like every other VoIP app on the list, Google Hangouts also uses your internet to make voice calls.
Apart from regular text messaging and voice & video calling, Google Hangouts also offers a few useful features like group chat with up to 150 people, turning any conversation into a group video call, etc. The app provides crystal-clear voice quality, and it's entirely free to use.
IMO is the last one on the list, and it offers encrypted high-quality video and voice calls. The mobile app apps with network connectivity include 2G, 3G, 4G, WiFi, etc. The mobile app also allows you to create or join group video calls.
IMO also has a premium plan that removes ads and offers 25GB of cloud storage. Other than that, all other features of IMO premium remain the same as the free version. IMO may not be very popular, but it still allows you to make high-quality international video and voice calls.
So, these are some of the best VoIP apps that you can use on your iPhone. With these free iPhone apps, you can make calls over the internet. If you want to suggest any other VoIP apps, let us know.