Sound or volume is one such thing that we often overlook while purchasing a new Android smartphone. But, without proper sound, you can't enjoy your favorite song, video, or even game.
One problem we often deal with while playing music and watching videos is that many Android smartphones aren't loud enough. Due to this, we often consider purchasing a new smartphone or a better headset.
But purchasing a new smartphone/headset to get better sound isn't an appropriate option; you first have to use some apps designed to boost Android volume and then make a decision.
12 Best Volume Booster Apps For Android
There are quite a few volume booster apps available for Android that really work. Most are equalizers that let you play with the sound frequencies to get better sound. Here are some best volume booster apps for Android.
Important: Playing super-loud sounds and listening at high volume for a prolonged time can destroy both speakers and hearing. So, if you will distort the audio, lower the volume level. Lots of users have reported destroyed speakers and earphones. So, make sure to use these apps at your own risk.
Boost your music with the new Volume Booster app & Volume Booster website. This app/website allows you to amplify the volume of songs up to 1000% with no distortion.
It features a bass booster for all that extra thumping, and a 7-band equalizer with 15+ presets to customize the sound.
Select your preferred song and let the app enhance the audio for a richer, fuller listening experience. The intuitive interface is easy to use and offers a dark mode functionality. The app works on both rooted and non-rooted mobile devices.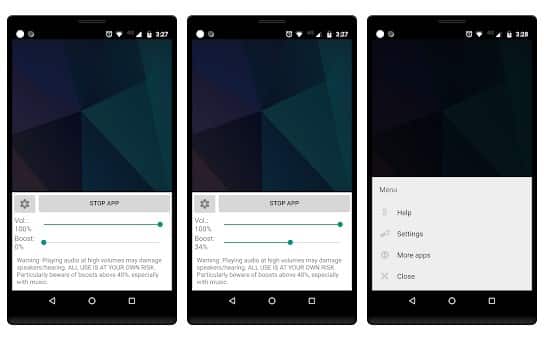 The Volume Booster GOODEV differs slightly from all other apps in the article. The application is pretty lightweight and straightforward. It's a free app that claims to boost your speaker or headphone sound volume, which it does by making some changes to the system files.
However, Volume Booster GOODEV doesn't work on Android devices running on Android 4.2. Also, few users have reported destroyed speakers and earphones. So, make sure to use this app at your own risk.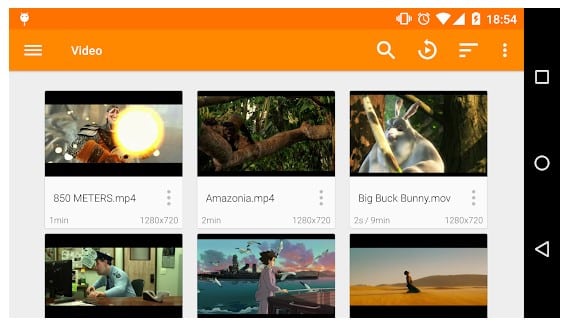 The popular desktop media player app, VLC, is available for Android. The good thing about VLC for Android is that it supports almost all media formats.
What's more important is that it lets you increase the sound output to the maximum level. However, increasing the sound above the default level might damage the speakers or your ears.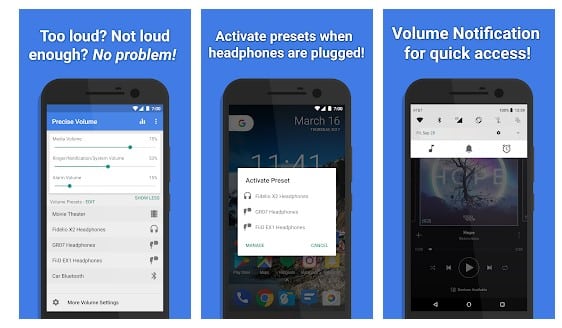 If you are looking for a full-featured volume control hub for your Android device, then Precise Volume might be your best pick.
Guess what? Precise Volume overrides Android's 15 volume steps limit, giving up 100 different volume levels. It safely hooks into your device's audio system to provide more volume control options.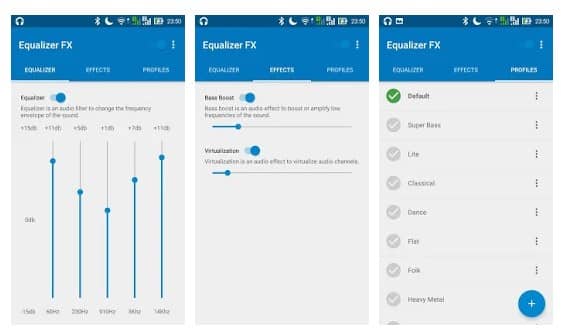 If you are searching for ways to improve your Android device's sound output quality, try Equalizer FX. It's one of the top-rated equalizer apps available for Android smartphones.
Equalizer FX lets you adjust the sound effect levels to get the better out of your music. By default, Equalizer FX offers 12 different presets to enhance the sound quality. What's more interesting is that you can create your sound preset with this app.
If you have a rooted Android smartphone, Viper4Android might be the best pick. Guess what? Viper4Android needs root access to apply sound filters to the overall system. With that, the enhanced sound effects can be felt from any Android app you use.
Viper4Android has a feature known as an extra Loud mode which runs from Slight to Extreme strength levels. Not just that, but Viper4Android also offers a few Speaker optimization options that can help you to achieve better sound quality from your phone's speaker.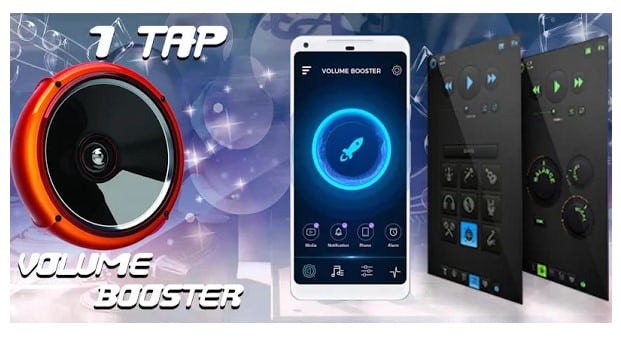 This app is heavily popular on the Google Play Store, but how it works remains unanswered. The Google Play Store listing says that it can increase the volume in just one click but doesn't provide any details on how it does.
The app doesn't offer users an equalizer to improve audio tones. However, many users have claimed that it deteriorates the sound quality. Since the app developer hasn't disclosed how it works, it's best to use it on an old device.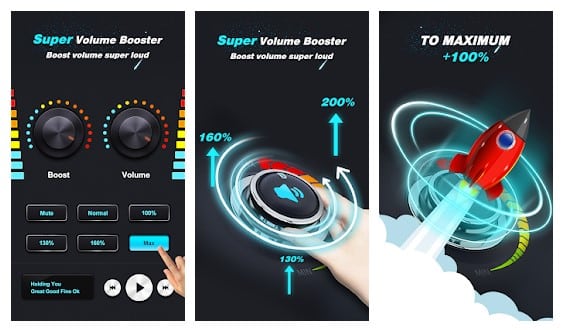 This app claims to increase all music media volumes, including video sound, game sound, music sound, etc. If that wasn't enough for you, let me tell you that the app also claims to increase all system volumes like ringtones, notifications, etc.
The app works on both rooted and non-rooted Android smartphones, and it's the best volume booster app you can use right now.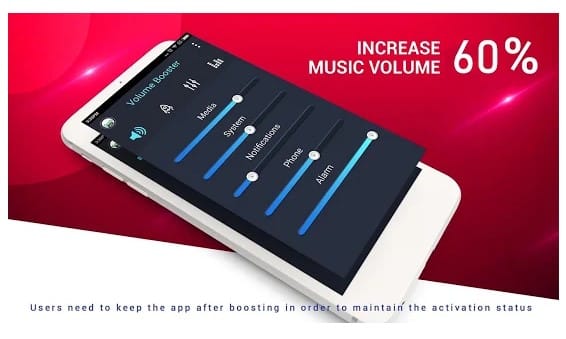 Although the Google Play Store listing doesn't tell much about the Super Loud Volume Booster app, it still works. The app is now used by millions of users worldwide, and it needs less than 10MB of space to install on your smartphone.
Instead of changing the system settings, Super Loud Volume Booster allows you to adjust your soundtracks to optimize its output. The app is super easy to use and could help boost your smartphone speakers.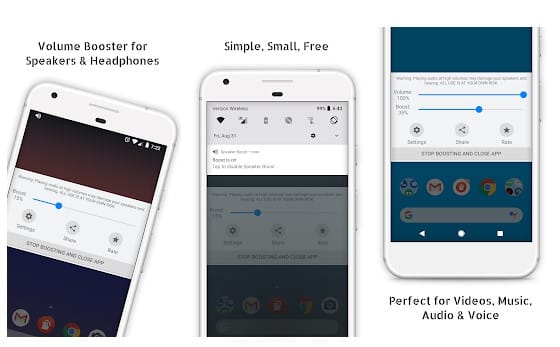 This app differs from every other app listed in the article. Instead of depending on Equalizer and sound profile, it enhances the sound volume by removing distracting noise.
Apart from that, Speaker Boost also offers a music amplifier. The Android app works on both rooted and non-rooted Android smartphones.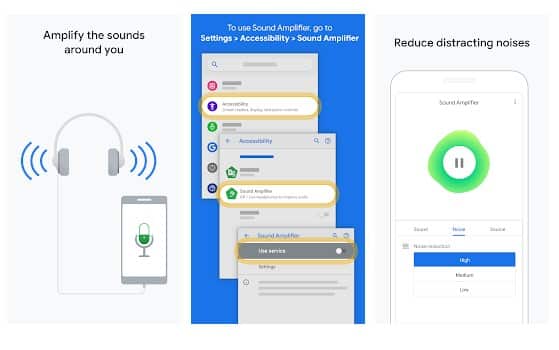 Well, Sound Amplifier from Google is another best volume booster app you can use now. The app is only meant to enhance the audio from your Android device using headphones.
The primary features of Sound Amplifier include boosting quiet and reducing loud sounds, personalizing the listening experience, and reducing unwanted or distracting noises.
BlackPlayer is a good-looking music player app for Android smartphones. The music player app for Android is highly customizable, smooth, and has a modern minimalistic material design.
We have listed this one because of its 5 Band Equalizer with lots of presets. You get preset for BassBoost, 3D surround virtualize, amplifier, etc.
You can play with the equalizer settings to achieve better sound. The app also allows you to edit the ID3 tags, change the music player theme, bring widgets for music control, and more.
Frequently Asked Questions
Do sound booster apps really work?
Not all sound booster apps on the Google Play Store work. Some are good to no use and just spam you with ads. However, the one that lets you control the equalizer settings works.
Is volume boost safe?
Using volume booster apps is safe, but continuous listening to loud sound can damage your ear. So, it's best to avoid increasing the sound too much.
Can volume booster damage speakers?
Volume booster apps for Android can't damage the speakers; in fact, they get the most out of your phone's speaker. However, if an app modifies the power ratings of the speaker, it can burn/melt the driver coil and damage it.
How can I make my phone speakers loud?
You can use the sound booster apps to make your phone's speakers loud. However, if you don't want to use third-party apps, you can connect your phone to an external speaker.
So, these are the best Android Volume Boosters apps you can use now. If you know of other apps like these, let us know in the comment box below. I hope this article helped you! Please share it with your friends also.