It doesn't matter how strong your device's security is; hackers & tech companies can still track your browsing activities. Whether you use Bing or Google Search, trackers are bound to follow you from site to site.
While you can eliminate web trackers by using a private web browser, what if you want to have a more secure browsing session and prevent your activity even from your ISP? In that case, you need to use a VPN.
What if I tell you that on iPhone, you can have both private browsing features & VPN combined in a single app? Apple App Store has a few web browsers with a VPN built-in, which are called VPN browsers.
Also read: 10 Best Privacy-Focused Web Browsers for iPhone
List of 5 Best VPN Browsers for iPhone
The key benefit of having a VPN browser is that you don't have to install a separate VPN app. You will get all private browsing & VPN features in a single modified web browser.
Below, we have shared a few best VPN browsers for iPhone that you can download & use for free. Let's check out.
Well, Turbo VPN Private Browser is possibly the best and most popular VPN private browser app available for iPhone. Over 300 million users now use the app, providing many privacy features.
It's a VPN app that has a built-in private browser. You can use the private browser while connected to a VPN server to avoid trackers & hide the IP Address.
The Turbo VPN Private Browser is completely free to download & use and provides many VPN servers to choose from. The only drawback is that it shows full-screen ads during a browsing session which might interrupt your focus.
Brave Private Web Browser is not as popular as Turbo VPN private browser that we have listed above, but it's a full-fledged browser app for iPhone. Over 50 million users now use the web browser, providing a lightning-fast web browsing experience.
Brave Private Web Browser brings some useful privacy features such as Firewall and VPN. Also, it has a private mode that automatically blocks ads and third-party trackers. The VPN functionality will be unlocked only if you subscribe to a VPN package of Brave browser.
Aloha Browser is one of the best & top-rated iPhone web browsers you can use today. The web browser offers you all sorts of security & privacy features you can think of, like an Ad blocker, private tabs, VPN, and more.
The free of Aloha Browser offers you free unlimited VPN, but you can't select the country of your choice. For VPN country selection, you need to purchase the Aloha Premium version.
Aloha Premium also offers you a few other useful features such as the ability to use VPN with other apps, auto-start VPN with the browser, support for ZIP archives, and more.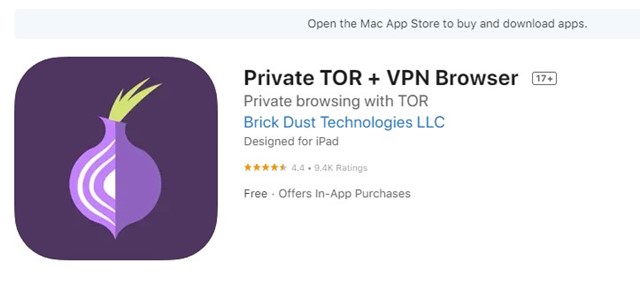 Private TOR + VPN Browser is an iPhone app with a VPN proxy and a Tor browser. The web browser provides secure internet access tunneled over the TOR network.
Other than that, Private TOR + VPN Browser also provides unlimited VPN servers worldwide. The web browser automatically connects you to the fastest VPN server when you launch a browsing session.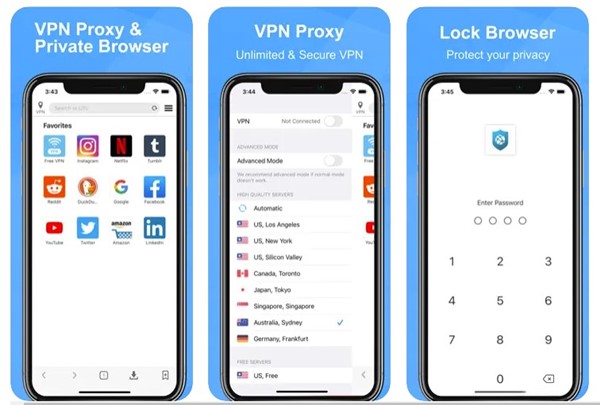 Used by over thousands of users, Private Browser – VPN Proxy allows you to browse your favorite websites while maintaining complete anonymity. While Private Browser – VPN Proxy is not as popular as other apps on the list, it still offers you many useful privacy & security features.
With Private Browser – VPN Proxy, you get a Private mode that automatically blocks trackers & ads as you browse the web. To further secure your browsing session, it provides you unlimited & secure VPN.
Unlike other VPN browsers for iPhone, which only offer you a handful of VPN server choices, Private Browser – VPN Proxy provides you with many servers, all of which are unlocked even on the free version.
Also read: 10 Best WiFi Speed Test Apps for iPhone
Almost all VPN browsers listed in the article were free to download and available on the Apple app store. So, these are some of the best free VPN browsers for iPhones. If you know of any other such Private browser with a VPN for iPhone, let us know in the comments.