Today we are going to share two methods that will help you to watch YouTube videos in floating Pop-up window. Go through the post to know about it. Since many of you might be doing multitasking functions on your computer from playing games to browsing something on the web etc. However, you can't watch Youtube videos while browsing the internet because you have to keep the YouTube tab open in order to watch the video.
How To Watch YouTube Videos in Floating Pop-Up Window
However, you can actually watch YouTube videos while you multitask? Therefore, today we are going to share a useful trick that will make it easy for you to control your videos while you multitask on your computer. We are going to share two working methods let's know about it.
Also Read: How to Fix Youtube Videos not Playing on Android, iPhone, PC or MAC
Method 1: Using Opera Browser.
Opera browser comes with a feature of video pop-out which will help you to watch not only YouTube videos but other videos too. We have mentioned below to enable this feature.
Step 1. You need to download and install Opera browser on your PC.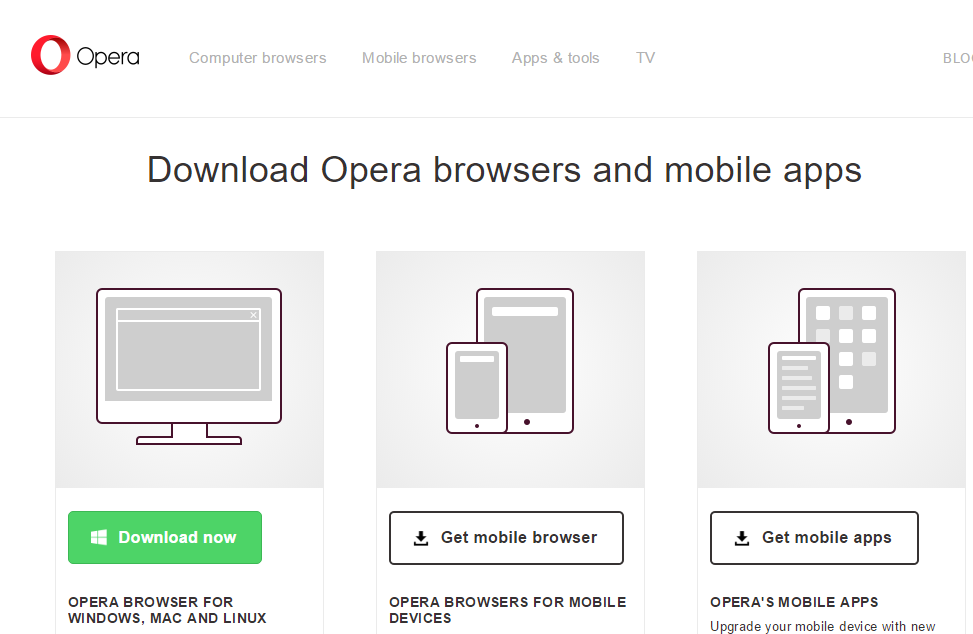 Step 2. After you installed it, open the browser and simply go to any video page such as YouTube and run a video.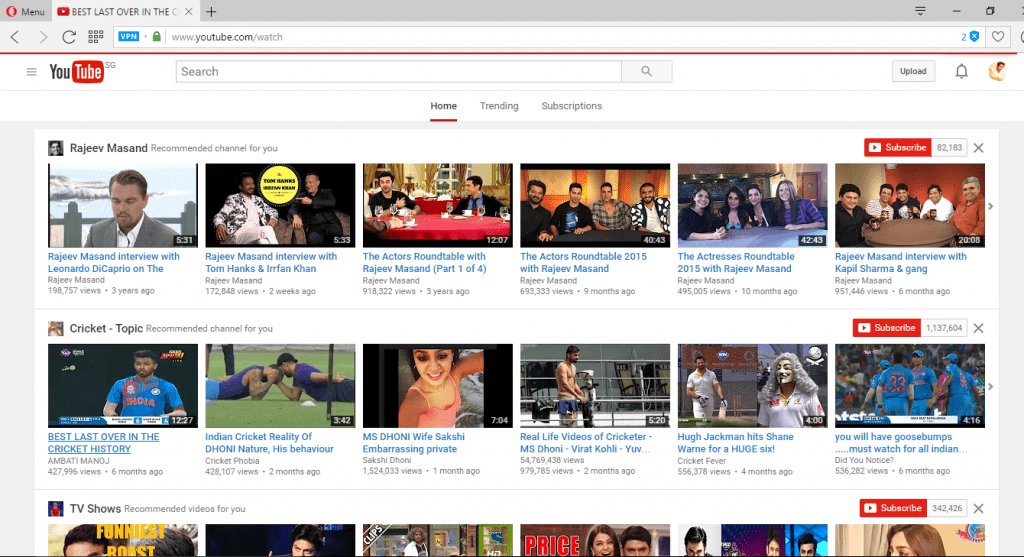 Step 3. You will notice an additional button in the middle of the top border.
Step 4. Just click on the button and you will see the video will be popped out. You can drag it according to your wish and you can do multitask while playing the video!
Also Read: How to Turn Any YouTube Video Into An Animated GIF
Using Google Chrome:
Google Chrome users need to add the extension names Floating for Youtube from Chrome website. Once added to your browser, you will see a popup appears which will ask you to paste the Youtube URL. Enter the URL.
Once you entered the URL, you will see the window will begin to play your video automatically. No, matter how many tabs you have opened in Chrome the floating window will always appear at the top. You can do whatever want in Google Chrome while watching the Youtube video.
#Using PopUp Window For YouTube
Well, this is another awesome Google Chrome extension which you can use to watch YouTube in PopUp window. This extension is really very easy to use.
Step 1. First of all, you need to install the extension PopUp Window For YouTube for that, visit this web page and then click on "Add To Chrome"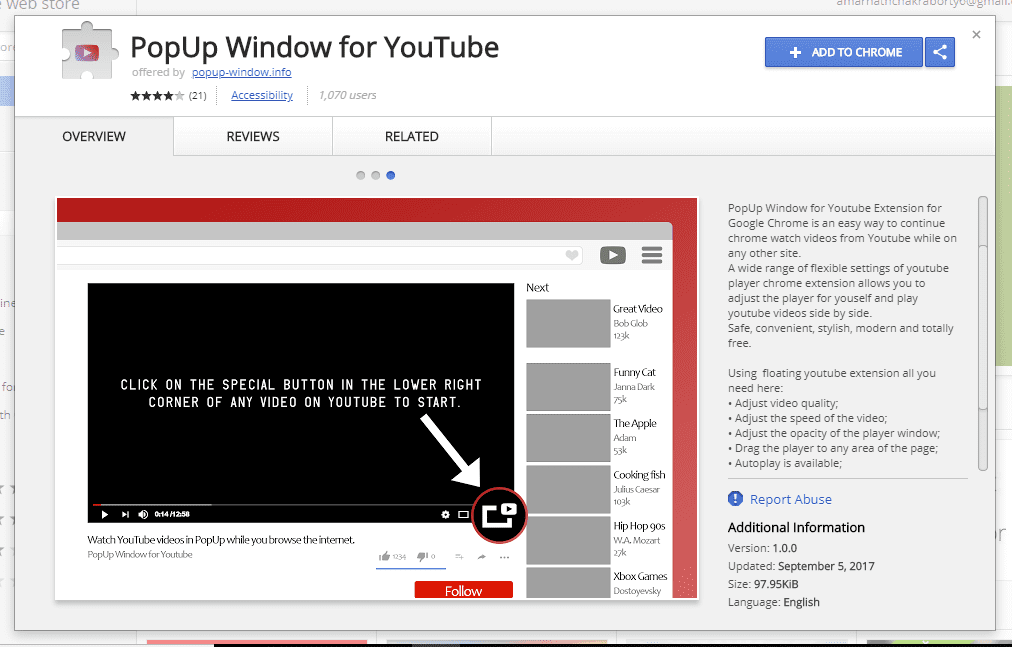 Step 2. Now on a popup box, you need to click on "Add Extension". This will download and install the PopUp Window for YouTube on your Chrome browser.
Step 3. Now simply, visit YouTube and you will see a "Play In PopUp" button at the video box. You need to click on the button to watch YouTube videos in PopUp window.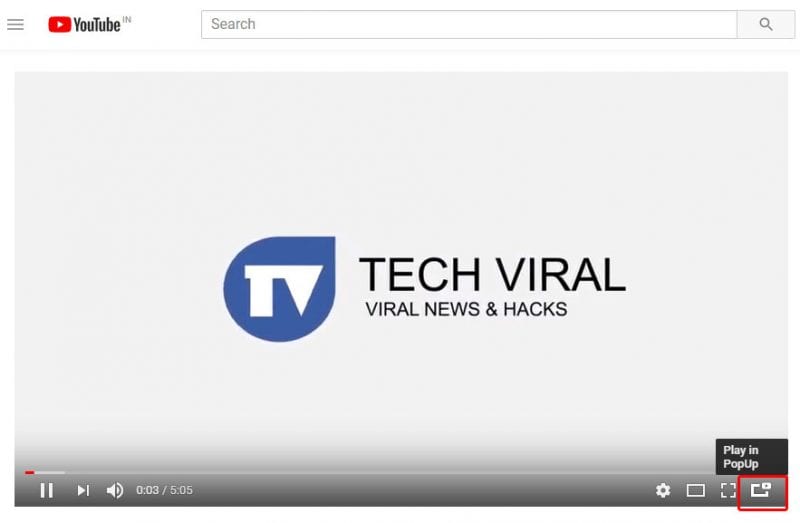 That's it, you are done! This is how you can watch YouTube videos in a popup window.
Also Read: How To Watch Youtube Videos Without Internet
So, these are the two working methods that will help you to watch Youtube videos while you multitask. This method is fully working and safe! Hope you like the article, Share it with your friends too! If you are facing any issue at any step, discuss with us in the comment section below.
AUTHOR