Time to be secure in this world of social networking where users are more active on virtual word than the real world, so secure your account with some simple methods and tips that you need to follow to stay safe from cyber attacks.
I
t would be not wrong if I say that almost every internet user now-a-days has the registered accounts on popular social media accounts. You might also be having multiple accounts which you might be using to connect with the people and also to communicate with them but apart from all these, some users face up the problems in which their accounts are being hacked by the hackers who get to do that all for their profitable purposes. Mostly the beginners on the social media are likely to get trapped in some of these hacking tricks very easily that in turn make this too simple for the hackers to overcome their account security. It is really very important for the social media users to know about some things that could prove harmful for their account and they should also know about the methods by which the social media accounts could be made secure. Here in this article we will tell you some different ways by which anyone can make up their social media accounts much more safe. Just go through the article that is given below so as to know about the methods.
Also Read: How To Secure your Android From Hackers
Top 5 Ways to Secure your Social Media Accounts
We have stated below some methods that you must take care of to be secure in this virtual world. So have a look on all these methods below.
Also Read: How to Securely Delete Sensitive Documents and Files on your MAC
#1 Two-factor authentication
This is a type of security layer that comes into action while the user logs in to their accounts. The users are then asked for the self destructing code that appears on their provided phone number etc. Hence it makes task much more difficult for the hackers to hack the account. You should note that to activate this feature in any of the social media, there are some very different methods for every different social media so you should find that up in the settings tab and try to set that by your own.
Also Read: Top 10 Best Secure Android Browsers To Browse Web Securely
#2 Passwords with Password manager
You might think your custom account password to be very safe but that could be not true always as mostly the passwords set up by the humans are of high risk category. So to bypass this problem you should prefer to get the password for your accounts that are really very safe and proves to be more secure. To generate up the best possible password for your accounts, you should try up the password generating software and online tools.
Also Read: How To Create A Super Secure Password To Defeat Hackers
#3 Email Usage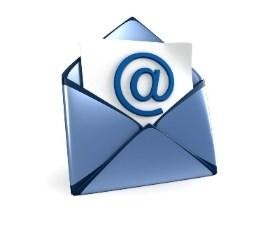 The very important thing that most of the people don't apply while making up the social media accounts is they tend to make up different emails for their new social media account and use up the same email that is already being used for many other purposes before. Try to make the different emails for every different social media account as this will help preventing the malware and the other security issues too.
Also Read: How To Secure Rooted Android From Security Threats
#4 Using Phone number
You should provide up your phone number in the account profile of your social media as this can help to prevent up the password encryption attacks on the account of yours and hence it can also help you notify about the every new login from any other device. This phone number can then also be used as the emergency recovery option for your account that can help to keep your account really much safe.
Also Read: How To Secure PC from Hackers that Keeps Tracks on your Activities
#5 Make it Private
You should try to make up your profile and other account details all very private so that nobody else other than you can know about that details and finally misuse that. This also helps to protect your account from the hackers to some extent for sure.
Also Read: How To Find out if Someone Is Secretly using your PC
So these are the simple methods that you can follow up with your social media accounts in order to make them much more secure and also raise up the security level for your accounts too. Just go through these methods and apply these changes on your social accounts before your account gets hooked.
COMMENTS
AUTHOR