Like banking accounts, your social media accounts also need to be secured. Since we spend most of our time on social media platforms, we must follow a few recommended security practices to safeguard our social media accounts.
You don't need to install any third-party app or opt for any premium service to secure your social media accounts. You need to follow some basic security rules to protect your social media accounts from possible hacking attacks.
List of 10 Best Ways to Secure your Social Media Accounts
Hence, if you are looking for ways to secure your social media accounts, you have landed on the right page. Below, we have shared a few best and simple methods to secure your social media accounts. Let's get started.
1. Set up Two-factor authentication

Two-factor authentication is a security feature that adds a layer of security when you log in with your accounts in different internet services.
When Two-factor is enabled, you will receive a security code on your registered phone number. Only after entering the security code, you will be able to access your account.
This means even if hackers know your password, they will probably need to know your two-factor verification code to access your account. You need to set up the security feature on all major social media sites you use.
2. Don't use the same email everywhere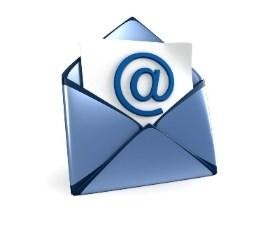 Using the same email address to create an account is not a good practice. If you do so, if hackers somehow get access to your email address, they will be able to hack into all connected social media accounts.
So, using a different email address for different social media sites is recommended. You may face problems remembering the email address and passwords; in that case, you need to use a password manager app.
3. Using A Phone number
You should provide your phone number in social accounts. If you do so, you will get alerts on your phone regarding every unauthorized event.
Not only that but your phone number can even be used as the emergency recovery option for your account.
4. Change Passwords Regularly
Changing passwords of online accounts is a good practice you should adopt and make a frequent habit. Doing so will prevent hacking attempts and greatly reduce the chances of your online accounts being compromised.
You should periodically change the passwords of your social networking accounts. While setting up a password, make sure that the password has a mix of uppercase/lowercase alphabets and special characters.
5. Check Your Emails for Fake Logins
Most of the hacking attempts start with your Email account. It is recommended to avoid putting up your login credentials on URLs clicked via emails.
Hackers usually try to grab your login credentials by sending you phishing links. Also, you need to regularly check your email address for invalid login attempts.
6. Look For Suspicious apps on your Computer or smartphone
We access our social media accounts from computers and smartphones. Hackers need to install an app on your smartphone or computer to track whatever you do on the internet. Therefore, look for suspicious apps on your computer & smartphone.
7. Always Use HTTPS
While accessing your social media account, make sure you have an HTTPS connection. This step will prevent information from being accessed while transmitted on the web. Using a VPN service will also add an extra layer of security.
8. Delete The Accounts That You No Longer Use
Well, we often make accounts on social media or any other platform and forget about it. Do you know? Your accounts can be compromised without being noticed.
Just imagine if hackers can leverage these and access other linked accounts. To avoid such scenarios, you should close accounts you no longer use.
9. Check Apps
We all play games and connect apps to our social media accounts. We give permission to many apps and games on our social media accounts. What if the connected apps and games got hacked? Hackers can fully control your social media account.
So, check what apps are connected to your social media accounts. If you find any suspicious apps, remove them as soon as possible.
10. Update your mobile apps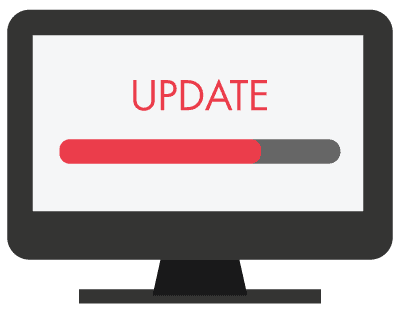 We must admit that we all love to visit social media accounts via smartphones or tablets. However, make sure to have the latest version of the apps which you are using. Security patches protect you from the newest known threats.
So these are the simple methods you can follow with your social media accounts to make them more secure. Just go through these methods and apply these changes to your social accounts before your account gets hooked.