Snapchat is the best photo-sharing application available for Android and iOS. The application today is used by billions of users and is very different from all other photo-sharing apps.
If you are an active Snapchat user, you may also know about its messaging features. Snapchat allows you to chat will all your friends and exchange snaps. If you actively use the messaging features of Snapchat, you may know about the short keywords used in the app.
Occasionally, you may find your Snapchat friends using short words such as BRB, SS, SB, KMS, etc. While there are hundreds of short words that people can use on Snapchat, among those, KMS is going viral, and many people need to learn what it stands for.
What Does KMS Mean on Snapchat?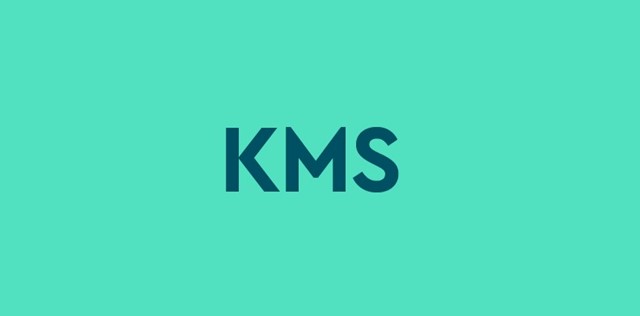 If you are reading this guide, you may have come across a user who messaged you KMS. However, you need to know what KMS means on Snapchat and look for help.
Usually, KMS on Snapchat is mostly used by frustrated or depressed users. It's mainly used to express depression and the cause of anxiety. Some may also use it to show anger.
The full form of KMS could be many things, but in Snapchat, it usually means 'Kill Myself' or 'Kill Me Now'. So, if you are chatting with a friend discussing a cause of anger or depression, they are probably referring to KMS as 'Kill Me Now' or 'Kill Myself'.
The full form of KMS can entirely depend on the context of the chat. This is because it has other meanings as well. For example, if you are chatting with a software developer and they send you KMS, they could mean 'Key Management Systems'
Similarly, the meaning of KMS can be different; everything comes down to the context of the message. KMS is also used to describe software, chemical, business, and physical terms.
Different Meanings of KMS
Now that you know the actual meaning of KMS on Snapchat, you may also want to know its other meanings. While this jargon is introduced and made viral by social media users, it's also used outside social networks. Here are the different meanings of KMS jargon.
What Does KMS Mean on Discord?
Discord is a popular social network for gamers that provides you with all sorts of communication options.
If you find someone using KMS on Discord, it could mean 'Kill Myself'. Discord users often use the KMS jargon to display their frustration.
What Does KMS Mean on Twitch?
If you are a Twitch user and use the platform to communicate with the viewers, you may have seen KMS. Twitch has contributed a lot to the popularity of KMS.
So, what does KMS mean in Twitch Chat? Well, on a Twitch Chat, if you see someone commenting KMS, it means 'Kill Myself' or 'Kill Me Now'. So, KMS is an internet shorthand for Kill Myself.
KMS Meaning in Automobile Industry
If you are chatting with someone who belongs to the Automobile industry, KMS could be used to display the 'Kilometers'. KMS, or kilometers, is a measurement unit used to calculate how far a person or vehicle has traveled.
KMS Meaning in Chemical Term
If you are talking to a Science student or anyone in the Chemical industry, then KMS could stand as a symbol for Potassium metabisulfite.
The most commonly used Acronyms on Snapchat
Just like the KMS, there is other jargon used on the app. Now that you know what KMS means on Snapchat, you would want to know about the other jargon. Here are the most commonly used Acronyms on Snapchat.
FYI – For Your Information
ICYMI – I See You Missed It
MK – Mm OK!
SCB – Snapchat Back
TTM – Talk to Me
ESB – Everyone Snap Back
PU – Pop Up!
NRS – No Replies
SR – Slow Replies
WYLL – What You Look Like
ISTG – I Swear to God
SMH – Shaking My Head or Shake My Head
SU – Swipe Up
BRB – Be Right Back
BTS – Be There Soon
FFF – Follow for Follow
HBD – Happy Birthday
Also read: How to Unpin Someone on Snapchat
So, this guide is all about what KMS means on Snapchat. Now only on Snapchat, we have also discussed what KMS means on Discord. If you need more help understanding the KMS acronym, let us know in the comments below. Also, if the article helped you, share it with your other Snapchat friends.